Kara Hanson, OD
Associate Professor, Ophthalmology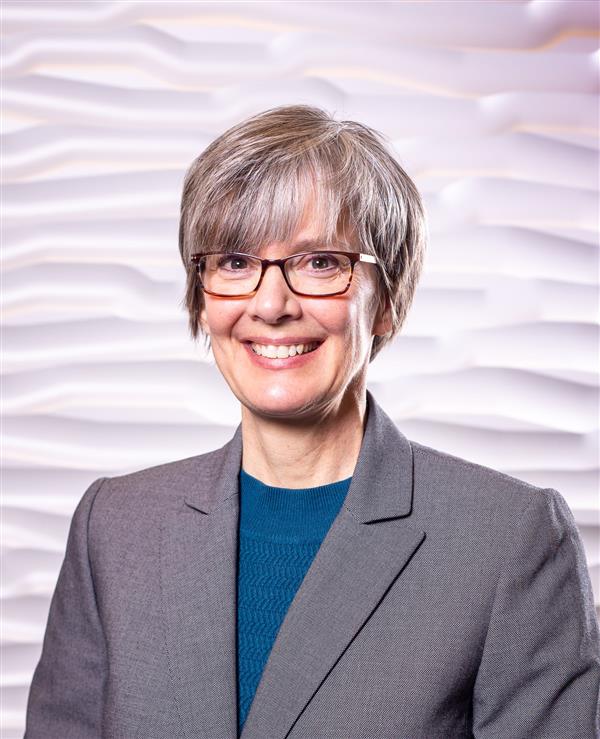 Download CV
Graduate School
:
OD, University of Houston (1998)
Undergraduate School
:
BA, University of Minnesota–Twin Cities (MN) (1987)
Languages
:
English
Department
:
Ophthalmology
Professional Titles
Director, Low Vision Rehabilitation Service
Recognition & Awards
Healthy Eyes, Healthy People grant recipient, American Optometric Association (2011)
The grant's funding helped to provide low vision evaluations for multiply-handicapped children in an under-served area of southwest Colorado.
Fellow of the American Academy of Optometry, American Academy of Optometry (2004)
Research Interests
My research interests include quality of life and outcome measures of vision-related topics.
Teaching
Associate Professor (2021)
School of Medicine, Ophthalmology
Publications
LaRochelle, JL Patnaik, AM Lynch, N Mandava, KS Hanson. Low vision referral patterns in intermediate age-related macular degeneration. Current Eye Research. 2022. Vol 47 (12). https://doi.org/10.1080/02713683.2022.2135104
Patnaik JL, Lynch AM, Pecen PE, Jasso M, Hanson K, Mathias MT, Palestine AG, Mandava N. The impact of advanced age-related macular degeneration on the National Eye Institute's Visual Function Questionnaire-25. Acta Ophthalmol. 2021 Nov;99(7):750-755. PubMed PMID: 33377625
K Hanson, S Nau, L Travernier, J Patnaik. Objective and Subjective Effects of Enchroma® Lenses on Color Vision in Observers with Color Deficiency. American Academy of Optometry Meeting Oct. 2020. 
DC Lewerenz, KS Hanson, GR Hopkins. Technical Report: A new method for determining image distance for stand magnifiers.  Optometry and Vision Science. December 2020; 97(12); 1048-052. https://doi.org/10.1097.OPX.0000000000001613  
JL Patnaik, AM Lynch, PE Pecen, M Jasso, KS Hanson, MT Mathias, AG Palestine, N Mandava. The impact of advanced age-related macular degeneration and the National Eye Institute's Visual Function Questionnaire-25. Acta Ophth. Dec 2020.  
Specialty Information
Specialties
Optometry
Doctor of Optometry, License (1998)
Conditions & Treatments
Eyes and Vision
Eyes and Vision - Low Vision
Eyes and Vision - Optometry
Rehabilitation Therapy - Low Vision
Rehabilitation Therapy
Clinical Interests
My main interest is Low Vision Rehabilitation, which helps persons with permanent vision loss maximize the use their remaining vision through optical and non-optical strategies. I work with patients as young as 3-4 years to 100+ years.

Care Philosophy
Our team consists of optometrists specializing in Low Vision Rehabilitation and occupational therapists with expertise in working with low vision patients. Our overall goal is to increase independence and quality of life by addressing the specific visual tasks/needs individually. We work with each patient to develop their unique treatment plan based on the patient's specific goals for improving their visual function for their daily activities.


Personal Interests
In my spare time I enjoy being outdoors: hiking, camping, skiing, kayaking and biking.
Volunteer Activities
I served on the Colorado Commission for Individuals who are Blind or Visually Impaired (CCIBVI) and also work with the Low Vision Committee of the Colorado Optometric Association (COA). I am on the local organizing committee for ISLRR's Vision 2023 international conference to be held in Denver in 2023.
Public Speaking
Yes
I provide continuing education lectures, symposia and seminars for health care providers, educators, people with low vision and parents of children with low vision.
General Information
Graduate Schools
:
OD, University of Houston (1998)
Undergraduate Schools
:
BA, University of Minnesota–Twin Cities (MN) (1987)
Download CV
Languages
:
English
Department
:
Ophthalmology