Amanda Winters, MD, PhD
Assistant Professor, Pediatrics-Heme/Onc and Bone Marrow Transplantation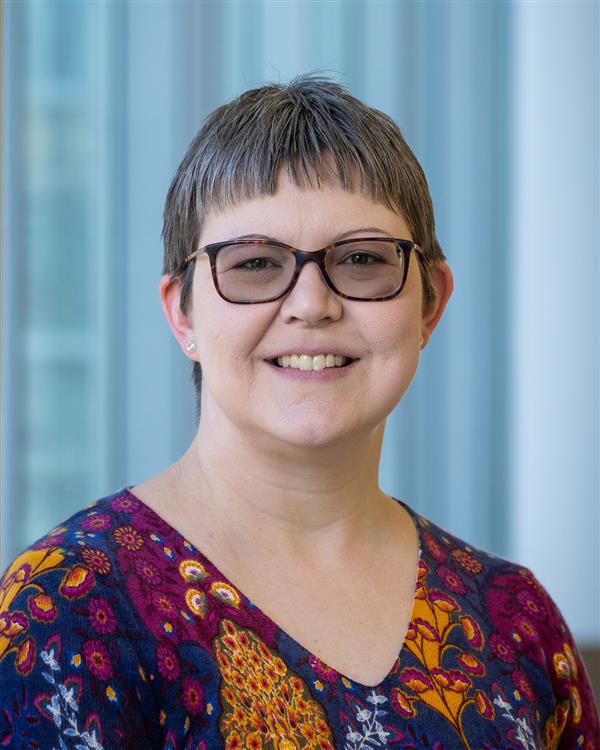 Download CV
Medical School
:
MD, Tulane University School of Medicine (2011)
Graduate School
:
PhD, Tulane University School of Medicine (2011)
Undergraduate School
:
BS, University of Southern Mississippi (MS) (2004)
Internship
:
Cincinnati Children's Hospital Medical Center Program (2012)
Residency
:
Cincinnati Children's Hospital Medical Center Program, Pediatrics (2014)
Fellowships
:
University of Colorado (Children's Hospital Colorado) Program, Pediatric Hematology / Oncology (2017)
Languages
:
English
Department
:
Pediatrics-Heme/Onc and Bone Marrow Transplantation
Professional Titles
Assistant Professor, Pediatric Hematology/Oncology/BMT
Associate Program Director of Pediatric Hematology/Oncology Fellowship
Research Interests
I perform in-laboratory testing of new drugs that have been developed for acute myeloid leukemia (AML). These drugs are being tested in clinical trials in adults, and may be useful for children with AML as well. I'm also trying to develop more sensitive methods to detect molecular disease when it is not otherwise detectable after therapy, so we can more accurately know how much therapy is needed for individual patients.
Teaching
Assistant Professor (2019)
School of Medicine, Pediatrics
Publications
Winters AC, Bosma G, Abbott D, Minhajuddin M, Jordan C, Pollyea DA, Gutman JA. Outcomes Are Similar After Allogeneic Hematopoietic Stem Cell Transplant for Newly Diagnosed Acute Myeloid Leukemia Patients who Received Venetoclax   Azacitidine Versus Intensive Chemotherapy. Transplant Cell Ther. 2022 Oct;28(10):694.e1-694.e9. PubMed PMID: 35902048
Siegele BJ, Stemmer-Rachamimov AO, Lilljebjorn H, Fioretos T, Winters AC, Dal Cin P, Treece A, Gaskell A, Nardi V. N-terminus DUX4-immunohistochemistry is a reliable methodology for the diagnosis of DUX4-fused B-lymphoblastic leukemia/lymphoma (N-terminus DUX4 IHC for DUX4-fused B-ALL). Genes Chromosomes Cancer. 2022 Aug;61(8):449-458. PubMed PMID: 35218117
Murphy LA, Marians RC, Miller K, Brenton MD, Mallo RLV, Kohler ME, Fry TJ, Winters AC. Digital polymerase chain reaction strategies for accurate and precise detection of vector copy number in chimeric antigen receptor T-cell products. Cytotherapy. 2022 Oct 14. [Epub ahead of print] PubMed PMID: 36253252
Underdown MJ, Miles RR, Gross TG, Winters AC. Importance of clinical correlation in the diagnosis of pediatric B-cell lymphomas. Pediatr Blood Cancer. 2022 Mar;69(3):e29527. PubMed PMID: 34962700
Pollyea DA, Winters A, McMahon C, Schwartz M, Jordan CT, Rabinovitch R, Abbott D, Smith CA, Gutman JA. Venetoclax and azacitidine followed by allogeneic transplant results in excellent outcomes and may improve outcomes versus maintenance therapy among newly diagnosed AML patients older than 60. Bone Marrow Transplant. 2022 Feb;57(2):160-166. PubMed PMID: 34645926
Specialty Information
Specialties
Pediatric Hematology / Oncology, Board Certification (2019)
American Board of Pediatrics, Pediatric Hematology/Oncology, Board Certification (2019)
American Board of Pediatrics, General Pediatrics, Board Certification (2014)
Conditions & Treatments
Cancers
Cancers - Aplastic Anemia
Cancers - Chemotherapy
Cancers - Leukemia (Childhood)
Cancers - Myelodysplastic Syndrome
Cancers - Lymphoma
Cancers - Pediatric Cancer
Clinical Interests
My clinical focus is in the treatment of children with cancer, in particular leukemias and conditions that may lead to leukemias such as inherited bone marrow failure syndromes or myelodysplastic syndromes (MDS).

Care Philosophy
I believe in providing the most evidence-based and compassionate care possible to my patients and their families. A diagnosis of cancer is one of the worst experiences of a family's life, and making it easier or more manageable to the child and his/her family in some small way is as important to me as providing physical healing. I and my colleagues also strive to treat patients with the most up-to-date in cancer therapies available.


Personal Interests
In addition to clinical care of patients, which is most important to me, I am interested in research that brings newer and better drugs into the care of children with cancer. I am also passionate about medical education.


General Information
Medical Schools
:
MD, Tulane University School of Medicine (2011)
Graduate Schools
:
PhD, Tulane University School of Medicine (2011)
Undergraduate Schools
:
BS, University of Southern Mississippi (MS) (2004)
Internships
:
Cincinnati Children's Hospital Medical Center Program (2012)
Residency Programs
:
Cincinnati Children's Hospital Medical Center Program, Pediatrics (2014)
Fellowships
:
University of Colorado (Children's Hospital Colorado) Program, Pediatric Hematology / Oncology (2017)
Download CV
Languages
:
English
Department
:
Pediatrics-Heme/Onc and Bone Marrow Transplantation