Justin Cohen, MD
Assistant Professor, Surgery-Plastic/Reconstructive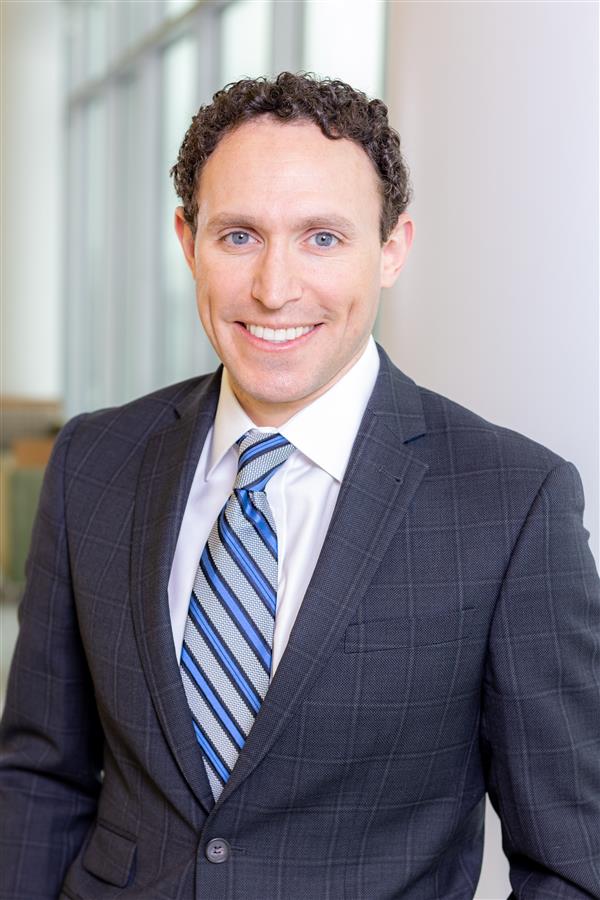 Medical School
:
MD, Yale University School of Medicine
Graduate School
:
Undergraduate School
:
BA, Princeton University (NJ)
Residency
:
Washington University/Barnes-Jewish Hospital/St. Louis Children's Hospital, Chief Resident, Plastic Surgery
Fellowships
:
Beth Israel Deaconess Medical Center/Harvard Medical School Program, Plastic Surgery
Languages
:
English
Department
:
Surgery-Plastic/Reconstructive
Publications
Yang JH, Colakoglu S, Mureau MAM, Siddikoglu D, Johnson AC, Cohen JB, Lee BT, Chong TW, Mathes DW, Kaoutzanis C. Midline epigastric scars can be associated with higher umbilical complications following DIEP flap harvest. J Plast Reconstr Aesthet Surg. 2022 Jun;75(6):1826-1832. PubMed PMID: 35172949
Johnson AC, Colakoglu S, Siddikoglu D, Li A, Kaoutzanis C, Cohen JB, Chong TW, Mathes DW. Impact of Dermal Matrix Brand in Implant-Based Breast Reconstruction Outcomes. Plast Reconstr Surg. 2022 Jul 1;150(1):17-25. PubMed PMID: 35499525
Huynh V, Yang J, Bronsert M, Ludwigson A, Ahrendt G, Kim S, Matlock DD, Cohen J, Hampanda K, Tevis SE. Choosing Between Mastectomy and Breast-Conserving Therapy: Is Patient Distress an Influencing Factor?. Ann Surg Oncol. 2021 Dec;28(13):8679-8687. PubMed PMID: 34160707
Colakoglu S, Johnson A, Mureau MAM, Douglass S, Kaoutzanis C, Chong TW, Mathes DW, Cohen JB. Telehealth: Could It Be an Avenue to Microvascular Breast Reconstruction for Patients with Geographical Barriers?. J Reconstr Microsurg. 2021 Sep;37(7):597-601. PubMed PMID: 33592632
Chattha A, Chen AD, Muste J, Cohen JB, Lee BT, Lin SJ. Revisiting the Relationship Between Hospital Case Volume and Outcomes in Abdominally Based Free Flap Breast Reconstruction. Ann Plast Surg. 2020 Oct;85(4):397-401. PubMed PMID: 32102003
Specialty Information
Specialties
Plastic Surgery, Board Certification
American Board of Plastic Surgery, Board Certification (0001)
Conditions & Treatments
Bones, Joints and Muscles
Cancers
Cancers - Breast Cancer
Cancers - Cancer Surgery
Cancers - Head and Neck Cancer
Cancers - Melanoma
Cancers - Skin Cancer
Cancers - Sarcoma
Cancers - Thoracic (Tracheal, Esophageal)
Ear, Nose, and Throat (ENT) - Facial Plastics and Cosmetics
Ear, Nose, and Throat (ENT)
Ear, Nose, and Throat (ENT) - Facial Paralysis
Ear, Nose, and Throat (ENT) - Head and Neck Tumors
Failed Prior Surgery
Genetic Conditions and Testing
Skin, Hair and Nails
Skin, Hair and Nails - Biopsies and Excisions
Skin, Hair and Nails - Burns
Spine
Surgery - Body Contouring and Liposuction
Surgery
Surgery - Breast Surgery
Surgery - Burn Surgery
Surgery - Cranio-Maxillofacial Surgery
Surgery - Free flaps and limb salvage
Surgery - Limb Salvage
Surgery - Nerve surgery
Surgery - Plastic, Reconstructive and Aesthetic Surgery
Surgery - Weight Loss Surgery
Transgender Health
Care Philosophy
I ensure each patient receives a detailed consultation using a thoughtful and meticulous approach which guides the optimal treatment course. I focus on the integral interplay between aesthetic ideals and advanced reconstructive techniques to provide the best possible results.


General Information
Medical Schools
:
MD, Yale University School of Medicine (0001)
Graduate Schools
:
MHS, Yale University (0001)
Undergraduate Schools
:
BA, Princeton University (NJ) (0001)
Residency Programs
:
Washington University/Barnes-Jewish Hospital/St. Louis Children's Hospital, Chief Resident, Plastic Surgery (0001)
Fellowships
:
Beth Israel Deaconess Medical Center/Harvard Medical School Program, Plastic Surgery (0001)
Languages
:
English
Department
:
Surgery-Plastic/Reconstructive