Maya Bunik, MD
Professor, Pediatrics-General Pediatrics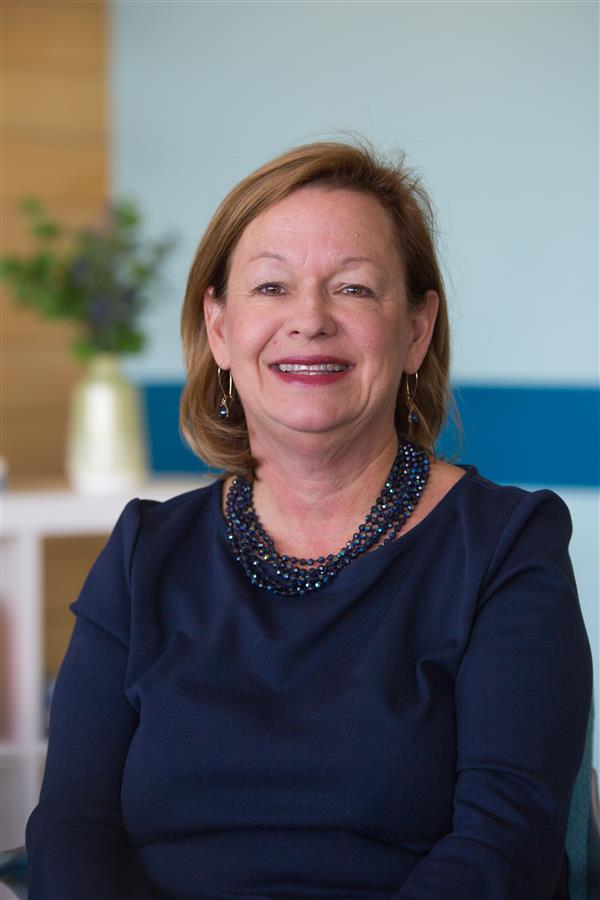 Download CV
Medical School
:
MD, University of Minnesota Medical School (1988)
Graduate School
:
MSPH, University of Colorado Denver (2006)
Undergraduate School
:
BA, Carleton College (MN) (1984)
Internship
:
University of Colorado (Children's Hospital Colorado) Program (1989)
Residency
:
University of Colorado (Children's Hospital Colorado) Program, Chief Resident, Pediatrics (1992)
Fellowships
:
University of Colorado (Children's Hospital Colorado) Program, Pediatrics (2003)
Languages
:
English
Department
:
Pediatrics-General Pediatrics
Professional Titles
Professor, Pediatrics
Medical Director, Child Health Clinic
Recognition & Awards
COVID Hero for Leadership in a Pandemic, Department of Pediatrics (2020)
Teamwork Makes the Dreamwork Award in Child Health Clinic, Staff and faculty of Child Health Clinic (2018)
Harmon Memorial Award for Outstanding Service in Mental Health, Colorado Psychological Association (2015)
Outstanding Service Award, Children's Hospital Colorado Medical Staff (2015)
Research Interests
In my role as medical director in the primary care clinic, I have been involved many teaching initiatives for our large teaching clinic and projects that have resulted in publications. I have co-led the fully integrated mental health and behavior program for over 10 years. In terms of quality improvement research with screening for asthma, well child care adherence, pregnancy-related depression, developmental delay, psychosocial/social determinants of health as well Second-Hand Smoke (SHS). I am also the director of the Breastfeeding Curriculum for our Pediatric residents and a breastfeeding elective for medical students. I have published on breastfeeding support in Latinx and recently completed a randomized trial of a bilingual (Spanish) texting and breastfeeding support app Mother's Milk Messaging. I am one of the editors of the Current Diagnosis and Therapeutics in Pediatrics 25th Edition textbook. I have received excellent feedback on my book, Breastfeeding Telephone Triage and Advice published by the American Academy of Pediatrics (soon in 4th edition) as a helpful resource for physician practices and anyone providing advice for breastfeeding.
Teaching
Professor (2017)
School of Medicine, Pediatrics
Publications
Bunik M, Jimenez-Zambrano A, Solano M, Beaty BL, Juarez-Colunga E, Zhang X, Moore SL, Bull S, Leiferman JA. Mother's Milk Messaging™: trial evaluation of app and texting for breastfeeding support. BMC Pregnancy Childbirth. 2022 Aug 24;22(1):660. PubMed PMID: 36002798
Meek JY, Noble L; Section on Breastfeeding. Policy Statement: Breastfeeding and the Use of Human Milk. Pediatrics. 2022 Jul 1;150(1):e2022057988. doi: 10.1542/peds.2022-057988. PMID: 35921640.
Bunik M, Galloway K, Maughlin M, Hyman D. "First Five" Quality Improvement Program Increases Adherence and Continuity with Well-child Care. Pediatr Qual Saf. 2021 Dec 15;6(6):e484. doi: 10.1097/pq9.0000000000000484. PMID: 34934873; PMCID: PMC8677984.
Bunik M, Shek L, Valenzuela M, Munson AL, Federspiel D, Helmkamp L, Haemer M, Dickinson LM. Bikes for Life: Measuring the effects of a bicycle distribution program on 6 to 12-year-old children's BMI and health behaviors. Obes Res Clin Pract. 2021 Sep-Oct;15(5):491-498. PubMed PMID: 34521597
Townsel C, Metz TD, Bunik M. The Term Newborn: Prenatal Substance Exposure. Clin Perinatol. 2021 Aug;48(3):631-646. PubMed PMID: 34353584
Specialty Information
Specialties
Pediatrics, Board Certification (2003)
Fellow Academy of Breastfeeding Medicine, Specialized Training (2007)
Conditions & Treatments
Clinical Interests
Breastfeeding, Primary Care, Health Disparities, Integrated Mental Health

Care Philosophy
I have a practical style and shared team approach to taking care of children and their families.


Personal Interests
I enjoy spending time with my family--3 wonderful children, walking my dog, reading, barre/Peloton, gardening and SCUBA diving/skiing when I can.
Volunteer Activities
Executive Member of the AAP Section on Breastfeeding, Paid Parental Leave Policy and Advocacy for accommodation for workplace support for nursing mothers.
Public Speaking
Yes
Breastfeeding support, general pediatric topics, quality improvement in primary care
General Information
Medical Schools
:
MD, University of Minnesota Medical School (1988)
Graduate Schools
:
MSPH, University of Colorado Denver (2006)
Undergraduate Schools
:
BA, Carleton College (MN) (1984)
Internships
:
University of Colorado (Children's Hospital Colorado) Program (1989)
Residency Programs
:
University of Colorado (Children's Hospital Colorado) Program, Chief Resident, Pediatrics (1992)
Fellowships
:
University of Colorado (Children's Hospital Colorado) Program, Pediatrics (2003)
Download CV
Languages
:
English
Department
:
Pediatrics-General Pediatrics