Abraham Nussbaum, MD
Professor, Psychiatry-Public Psyc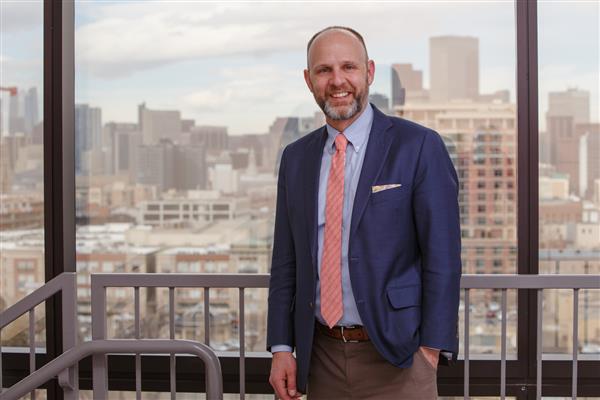 Download CV
Medical School
:
MD, University of North Carolina at Chapel Hill School of Medicine (2005)
Graduate School
:
MTh, Duke University (2005)
Undergraduate School
:
BA, Swarthmore College (PA) (1997)
Internship
:
University of North Carolina at Chapel Hill Program (2006)
Residency
:
University of North Carolina at Chapel Hill Program, Chief Resident, Psychiatry (2009)
Languages
:
English
Department
:
Psychiatry-Public Psyc
Teaching
Associate Professor (2016)
School of Medicine, Psychiatry
Assistant Dean of Graduate Medical Education (2017)
School of Medicine, Gme/Cme
Publications
Nussbaum AM. The Wayback Machine. Perspect Biol Med. 2022;65(3):484-498. PubMed PMID: 36093779
Nussbaum AM, Allen M. Health Equity Is No Spectator Sport: The Radical Rooting of a Post-Pandemic Bioethics. Perspect Biol Med. 2022;65(4):586-595. PubMed PMID: 36468386
Buchanan J, Meadows S, Whitehead J, Sungar W, Angerhofer C, Nussbaum AM, Blok B, Guth T, Bakes K, Millner M, Salazar L, Stephens M, Kaplan B. Implementation of a Dedicated Social Worker/Coach for Emergency Medicine (EM) Residents. Western Journal of Emergency Medicine: Integrating Emergency Care with Population Health, 23(4.1).
Nussbaum AM: The Pocket Guide to the DSM-5-TR Diagnostic Exam. Washington, D.C.: American Psychiatric Publishing 2022 NLM ID: 9918250630306676
Nussbaum AM. Foreword. In: Thant T, Riggs P, editors. Cannabis in psychiatric practice: a practical guide. Psychiatry Update. Switzerland: Springer; 2022.
Practice Locations
Denver Health
777 Bannock St
Denver
, CO
80204
303-436-6000
Hospital Affiliation
Denver Health Medical Center
Center Affiliations
Specialty Information
Specialties
Psychiatry, Board Certification
Leadership in Educational Administration Program, Certificate (2017)
Faculty Scholars Program, Certificate (2014)
Teaching Scholars Program, Certificate (2011)
Clinical Interests
Schizophrenia, major depressive disorder, bipolar disorder, suicide

Care Philosophy
Person-centered, evidence-based, with an interest in restoring persons with mental illness to their community.


Personal Interests
My wife and I are both physicians. We enjoy time with our three children, reading, and running.
Volunteer Activities
I volunteer in several capacities at our children's school, Blessed Sacrament.
Public Speaking
Yes
I speak frequently across the country on the renewal of medicine, practitioner burnout and resiliency, mental health, and the importance of storytelling in medical care.
General Information
Medical Schools
:
MD, University of North Carolina at Chapel Hill School of Medicine (2005)
Graduate Schools
:
MTh, Duke University (2005)
Undergraduate Schools
:
BA, Swarthmore College (PA) (1997)
Internships
:
University of North Carolina at Chapel Hill Program (2006)
Residency Programs
:
University of North Carolina at Chapel Hill Program, Chief Resident, Psychiatry (2009)
Download CV
Languages
:
English
Department
:
Psychiatry-Public Psyc