Gus Attwell, MD
Associate Professor, Medicine-Gastroenterology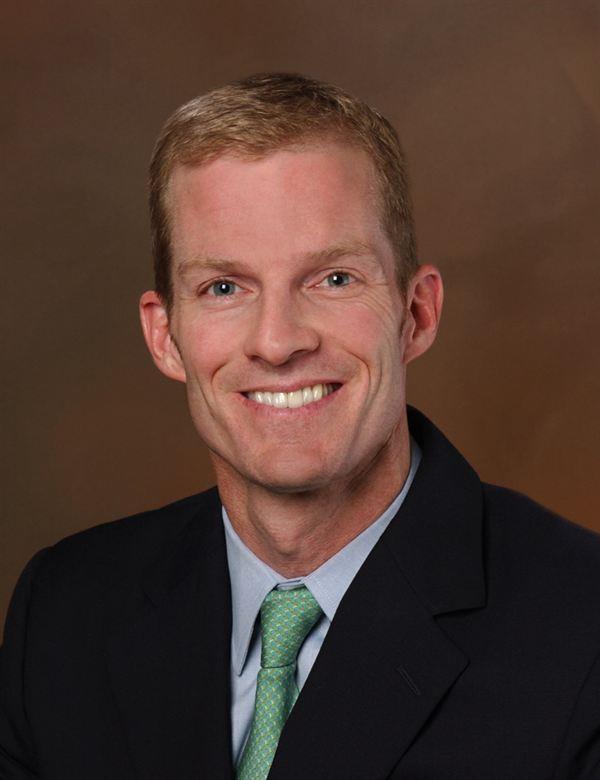 Download CV
Medical School
:
MD, University of Texas Southwestern Medical Center at Dallas Southwestern Medical School (1998)
Undergraduate School
:
BA, Rice University (TX) (1994)
Internship
:
University of Colorado (University Hospital) Program (1999)
Residency
:
University of Colorado (University Hospital) Program, Internal Medicine (2001)
Fellowships
:
University of Colorado (University Hospital) Program, Gastroenterology (2004)
Medical University of South Carolina Program, Gastroenterology - therapeutic endoscopy (2005)
Languages
:
English, Spanish, French
Department
:
Medicine-Gastroenterology
Professional Titles
Staff gastroenterologist
Associate professor of Medicine
Recognition & Awards
Twinkle Award, Denver Health Medical Center (2012)

Peak Performer Award, Rocky Mountain Hospital Medicine (2012)

Faculty teaching award, Vanderbilt Medical School (2008)

Research Interests
Chronic pancreatitis, gallstones
Teaching
Associate Professor of Medicine (2010)
School of Medicine, Medicine
General gastroenterology, hepatology, and pancreatic and biliary disease
Publications
Haydek JP, Attwell AR. Down to the Wire: A Case of Gastrointestinal Bleeding After Splenic Artery Coiling. ACG Case Rep J. 2022 Jul;9(7):e00835. PubMed PMID: 35919410
Swei E, Heller JC, Scott F, Attwell A. Adverse Event Fatalities Related to GI Endoscopy. Dig Dis Sci. 2022 May;67(5):1753-1760. PubMed PMID: 33860417
Pokala S, Attwell A. Proximal biliary stent migration causing cardiac. ACG Case Reports Journal 2022; Vol. 9: 2, 322-4.
Pokala SK, Attwell A. Commentary on Effect of prophylactic endoscopic clipping for prevention of delayed bleeding after endoscopic papillectomy for ampullary neoplasm: a multicenter randomized trial. PracticeUpdate website. March 2022.
Fatal pharyngoesophageal perforation. Gastrointest Endosc 2020; S0016-5107(20); 30048-1 .
Practice Locations
UCHealth Digestive Health Center - Anschutz Medical Campus
1635 Aurora Ct
5th Floor
Aurora
, CO
80045
720-848-2777
Denver Health
777 Bannock St
Denver
, CO
80204
303-436-6000
Pancreas & Biliary Multidisciplinary Clinic - Anschutz
1665 Aurora Ct
3rd Floor
Aurora
, CO
80045
1-855-824-7262
Hospital Affiliation
University of Colorado Hospital
Denver Health Medical Center
Veterans Affairs Medical Center
Specialty Information
Specialties
Internal Medicine, Board Certification
Gastroenterology, Board Certification
EUS training, Specialized Training (2010)
ERCP training, Specialized Training (2005)
Conditions & Treatments
Digestive System - Gastroenterology (Stomach, Bowel, General GI Problems)
Digestive System - Therapeutic Endoscopy
Digestive System
Clinical Interests
My clinical interestes include pancreatic and biliary disease including gallstones, cancer, and pancreatitis; ERCP and endoscopic ultrasound

Care Philosophy
I strive to provide the best care for my patients. I believe in treating the person as a whole, taking not only disease but every aspect of a patient's body and health, values, culture, and personality into consideration during diagnosis and treatment. I feel strongly about communicating the risks, benefits, and alternatives to treatment and having the patient be active in the discussion or decisions about his/her treatment. I believe that tests or treatment are appropriate when they make patients feel better, save or extend a life, or provide us/family with useful information. But I believe that unncessary, invasive tests or treatments that provide minimal information and do not result in improved quality of life should be avoided.


Personal Interests
Travel, running, swimming, golf, fishing, skiing, crosswords
Volunteer Activities
volunteer physician in indigent clinic/s, volunteer for animal rescue
Public Speaking
Yes
I give 3-4 oral presentations per year.
General Information
Medical Schools
:
MD, University of Texas Southwestern Medical Center at Dallas Southwestern Medical School (1998)
Undergraduate Schools
:
BA, Rice University (TX) (1994)
Internships
:
University of Colorado (University Hospital) Program (1999)
Residency Programs
:
University of Colorado (University Hospital) Program, Internal Medicine (2001)
Fellowships
:
University of Colorado (University Hospital) Program, Gastroenterology (2004)
Medical University of South Carolina Program, Gastroenterology - therapeutic endoscopy (2005)
Download CV
Languages
:
English, Spanish, French
Department
:
Medicine-Gastroenterology