Ellen Burnham, MD
Professor, Medicine-Pulmonary Sciences & Critical Care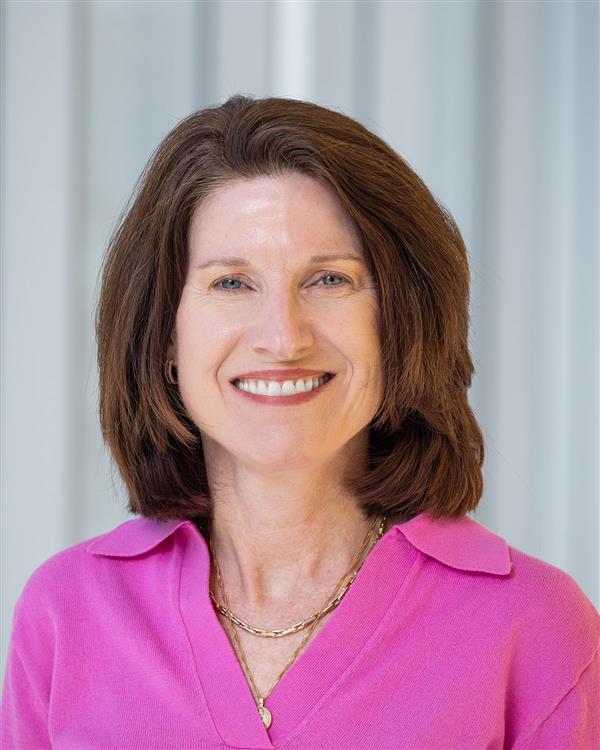 Medical School
:
MD, University of Texas Southwestern Medical Center at Dallas Southwestern Medical School (1995)
Graduate School
:
MSc, Emory University Rollins School of Public Health (2008)
Undergraduate School
:
BS, Texas Christian University (TX) (1991)
Internship
:
University of Texas Southwestern Medical School Program (1996)
Residency
:
University of Texas Southwestern Medical School Program, Internal Medicine (1998)
Fellowships
:
Emory University School of Medicine Program, Pulmonary Disease and Critical Care Medicine (2002)
Languages
:
English
Department
:
Medicine-Pulmonary Sciences & Critical Care
Professional Titles
Director, University of Colorado Hospital Medical ICU
Director, Colorado Clinical and Translational Sciences Institute KL2 Program
Recognition & Awards
Professional Leadership Award, University of Colorado School of Medicine, Office of Women in Medicine and Science (2013)
Research Interests
I am a pulmonary and critical care physician-scientist. Our group's research focuses on the effect of alcohol and substance use on development of pneumonia and ARDS, and outcomes among these patients. Along with local and national collaborators, we have formed a consortium to enable translational investigations in this area, and have developed a biorepository to facilitate investigations. Additional research interests include methods to facilitate career development of junior faculty, including optimizing the mentor-mentee relationship to promote career success. I am the Program Director for the CCTSI's KL2 Mentored Career Development program that supports this role.
Publications
Jolley SE, Mowry CJ, Erlandson KM, Wilson MP, Burnham EL. Impact of Alcohol Misuse on Requirements for Critical Care Services and Development of Hospital Delirium in Patients With COVID-19 pneumonia. Crit Care Explor. 2023 Jan;5(1):e0829. PubMed PMID: 36713630
Choy K, Dyamenahalli KU, Khair S, Colborn KL, Wiktor AJ, Idrovo JP, McMahan RH, Burnham EL, Kovacs EJ. Aberrant Inflammatory Responses in Intoxicated Burn Injured Patients Parallel Impaired Cognitive Function. Alcohol. 2023 Jan 20. [Epub ahead of print] PubMed PMID: 36690221
Zakrajsek JK, Min SJ, Ho PM, Kiser TH, Kannappan A, Sottile PD, Allen RR, Althoff MD, Reynolds PM, Moss M, Burnham EL, Mikkelsen ME, Vandivier RW. Extracorporeal Membrane Oxygenation for Refractory Asthma Exacerbations With Respiratory Failure. Chest. 2023 Jan;163(1):38-51. PubMed PMID: 36191634
Medepalli K, Purdon S, Bade RM, Glassberg MK, Burnham EL, Gershengorn HB. Association of Women Leaders with Women Program Director and Trainee Representation Across US Academic Internal Medicine. J Gen Intern Med. 2023 Jan;38(1):57-66. PubMed PMID: 35604632
Liu C, Gaydos J, Johnson-Paben R, Kechris K, Burnham EL, Sharma S. Chronic Marijuana Use Is Associated with Gene Expression Changes in BAL. Am J Respir Cell Mol Biol. 2022 Feb;66(2):238-239. PubMed PMID: 35103554
Specialty Information
Specialties
Pulmonary Disease, Board Certification (2011)
Critical Care Medicine, Board Certification (2012)
Conditions & Treatments
Critical Care
Lungs and Breathing - Pulmonary Disorders
Lungs and Breathing
Clinical Interests
Critical Care Delivery, Acute Respiratory Distress Syndrome, Acute Lung Injury, Alcohol and Substance Use Disorders


Personal Interests
Time with family, skiing, cooking, gardening
Public Speaking
Yes
I have spoken to the public regarding the impact of substance use and abuse on lung health, including the impact of alcohol, cannabis, and vaping-related products.
General Information
Medical Schools
:
MD, University of Texas Southwestern Medical Center at Dallas Southwestern Medical School (1995)
Graduate Schools
:
MSc, Emory University Rollins School of Public Health (2008)
Undergraduate Schools
:
BS, Texas Christian University (TX) (1991)
Internships
:
University of Texas Southwestern Medical School Program (1996)
Residency Programs
:
University of Texas Southwestern Medical School Program, Internal Medicine (1998)
Fellowships
:
Emory University School of Medicine Program, Pulmonary Disease and Critical Care Medicine (2002)
Languages
:
English
Department
:
Medicine-Pulmonary Sciences & Critical Care