Jason Rhodes, MD
Associate Professor, Orthopedics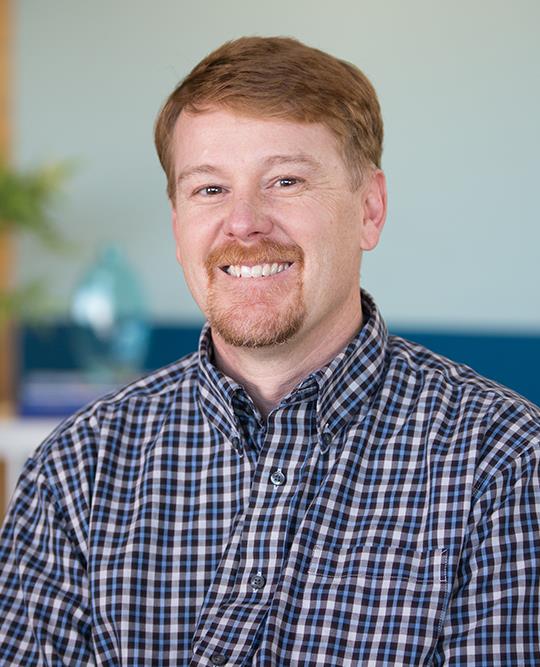 Download CV
Medical School
:
MD, Baylor College of Medicine (2002)
Graduate School
:
MS, Baylor College Of Medicine (1999)
Undergraduate School
:
BS, Texas A&M University (TX) (1997)
Internship
:
University of Colorado (University Hospital) Program (2002)
Residency
:
University of Colorado (University Hospital) Program, Orthopedics (2007)
Fellowships
:
Shriners Hospital for Children, Portland, OR, Pediatric Orthopedics (2008)
Languages
:
English
Department
:
Orthopedics
Professional Titles
Director of Cerebral Palsy and Neuromuscular Program, Children's Hospital Colorado
Adjunct Associate Professor, University of Denver Dept of Mechanical and Materials Engineering
Research Interests
My research interests are in gait analysis, neuromuscular disorders, pediatric sports medicine, and pediatric orthopedic trauma care. I am very interested in combining all of these interests by studying the biomechanical changes seen through sports and trauma injuries and the care of these injuries and conditions.
Teaching
Assistant Professor (2008)
School of Medicine, Orthopedics
Pediatric Orthopaedic Surgery
Associate Professor (2017)
School of Medicine, Orthopedics
Publications
Rutz E, Novacheck TF, Dreher T, Davids JR, McCarthy J, Kay RM, Shore BJ, Shrader MW, Veerkamp M, Chambers H, Narayanan U, Pierz K, Rhodes J, Shilt J, Theologis T, Van Campenhout A, Graham K. Distal femoral extension osteotomy and patellar tendon advancement or shortening in ambulatory children with cerebral palsy: A modified Delphi consensus study and literature review. J Child Orthop. 2022 Dec;16(6):442-453. PubMed PMID: 36483640
Rhodes JT, Tagawa A, Moore L, Tavenner A, Carry P, Skinner A, Miller S, De S, Carollo J. Rectus femoris transfers with and without a hamstring lengthening will not change hip kinematics in children with cerebral palsy. Gait Posture. 2022 Nov 17;99:119-123. [Epub ahead of print] PubMed PMID: 36410181
Rhodes J, Tagawa A, McCoy A, Bazett-Jones D, Skinner A, Leveille L, Franklin C, Chafetz R, Tulchin-Francis K. Using Motion Analysis in the Evaluation, Treatment & Rehabilitation of Pediatric & Adolescent Knee Injuries: A Review of the Literature. Clin Sports Med. 2022 Oct;41(4):671-685. PubMed PMID: 36210165
Vasconcellos AL, Tagawa AS, Rhodes JT, Silveira LJ, Skinner AA, Frumberg DB. Postoperative Immobilization After Hip Reconstruction in Cerebral Palsy: No Difference Between Hip Spica and Abduction Pillow. Front Surg. 2022;9:863287. PubMed PMID: 36034398
Shimberg JL, Leska TM, Cruz AI Jr, Ellis HB Jr, Patel NM, Yen YM, Schmale GA, Mistovich RJ, Fabricant PD, Ganley TJ, Green DW, Johnson B, Kushare I, Lee RJ, McKay SD, Milbrandt TA, Rhodes J, Sachleben B, Traver JL. Is Nonoperative Treatment Appropriate for All Patients With Type 1 Tibial Spine Fractures? A Multicenter Study of the Tibial Spine Research Interest Group. Orthop J Sports Med. 2022 Jun;10(6):23259671221099572. PubMed PMID: 35677019
Professional Memberships
American Academy of Orthopaedic Surgeons (AAOS), Member
Pediatric Orthopaedic Society of North America (POSNA), Member
Gait and Clinical Movement Analysis Society (GCMAS), Board Member
American Academy for Cerebral Palsy and Developmental Medicine (AACPDM), Member
Children's North Surgery Center Board, Board Member
American Board of Orthopaedic Surgery (ABOS), Member
Pediatric Research in Sports Medicine (PRISM), Member
Western Orthopaedic Association, Member
Specialty Information
Specialties
Pediatric Orthopedics, Board Certification (2008)
Orthopedic Sports Medicine
Conditions & Treatments
Bones, Joints and Muscles
Brain and Nervous System - Cerebral Palsy
Brain and Nervous System - Movement Disorders
Brain and Nervous System - Neuromuscular Diseases
Brain and Nervous System
Clinical Interests
As the director of the Children's Hospital Colorado cerebral palsy and neuromuscular program, one of my main clinical interests is the orthopedic manifestations of cerebral palsy and the use of gait analysis to evaluate and guide treatment of neuromuscular disorders. I work to improve and maximize the function of these patients through surgical management of bone, joint, and muscle deformities. I also specialize in pediatric sports medicine including management of sports injuries, rotational abnormalities, patellar instability, and other common pediatric orthopedic conditions. I am working to integrate sports medicine treatment with gait lab evaluation to improve the results of our treatments and the long-term performance of our athletes. This interest also includes disabled athletes as I am very involved in teaching handicapped skiing and treat many of these sports injuries in our disabled athletes to keep them functioning at the highest level possible.

Care Philosophy
I strive to provide the best care for my patients by taking all aspects of their life into consideration of the treatment that I am providing with the overall goal of good functional results.


Personal Interests
I enjoy skiing, backcountry skiing, mountain biking, ice hockey, baseball, and mostly spending time with my family.

Volunteer Activities
I am involved in the Children's Hospital Colorado ARCH (Adaptive Recreation for Childhood Health) program. I have also worked with avalanche rescue training programs in Colorado and Oregon.


General Information
Medical Schools
:
MD, Baylor College of Medicine (2002)
Graduate Schools
:
MS, Baylor College Of Medicine (1999)
Undergraduate Schools
:
BS, Texas A&M University (TX) (1997)
Internships
:
University of Colorado (University Hospital) Program (2002)
Residency Programs
:
University of Colorado (University Hospital) Program, Orthopedics (2007)
Fellowships
:
Shriners Hospital for Children, Portland, OR, Pediatric Orthopedics (2008)
Download CV
Languages
:
English
Department
:
Orthopedics