Joy Hawkins, MD
Professor, Anesthesiology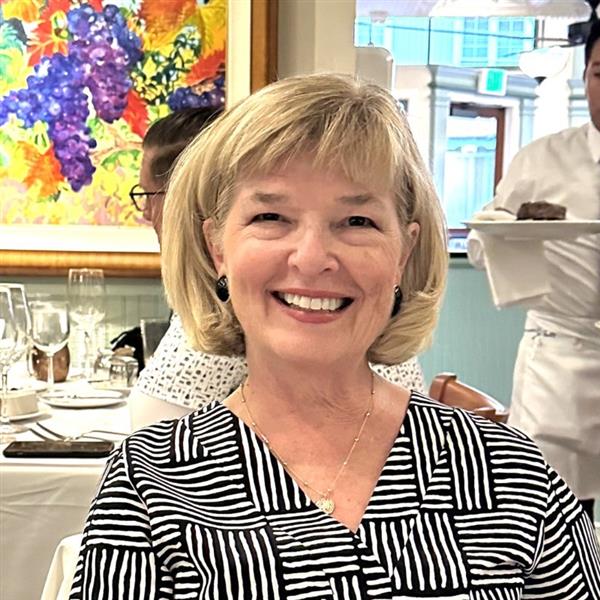 Download CV
Medical School
:
MD, Texas A&M Health Science Center College of Medicine (1981)
Undergraduate School
:
BS, Texas A&M University (TX) (1977)
Internship
:
St Joseph Hospital Program (1982)
Residency
:
University of Texas at Houston Program, Chief Resident, Anesthesiology (1984)
Fellowships
:
University of Texas at Houston Program, Critical Care Medicine (1985)
Baylor College of Medicine Program, Anesthesiology (1985)
Languages
:
English
Department
:
Anesthesiology
Professional Titles
Director of Obstetric Anesthesia
Recognition & Awards
Top Doctor in Denver, 5280 Magazine (2017)
Voted a 5280 best doctor by my peers in response to the question, "Which physician would you trust to treat you and your family?"
Distinguished Service Award, Society for Obstetric Anesthesia and Perinatology (2016)
The recipient has been a long-standing society member. The recipient made numerous contributions to the Society and has provided exceptional service to the specialty of obstetric anesthesia. In addition the SOAP Board of Directors recognizes the recipient as one who is viewed by the community at large as an exemplary ambassador of obstetric anesthesia.
Research Interests
My research interests are focused on providing the safest and most efficient, evidence-based anesthesia care of the obstetric patient before, during and after delivery.
Teaching
Professor (1992)
School of Medicine, Anesthesiology

Publications
Maternal mortality in Colorado, 2016-2020. Colorado Department of Public Health and Environment. 2023.
Anesthetic Considerations for Complicated Pregnancies (Chapter 70) In Creasy and Resnik's Maternal-Fetal Medicine: Principles and Practice 9th Edition
Bucklin BA, Asdigian NL, Hawkins JL, Klein U. Making it stick: use of active learning strategies in continuing medical education. BMC Education 2021;21:44.
Maternal Mortality in Colorado, 2014-16 https://drive.google.com/file/d/11sB0qnM1DmfCA-Z87el3KMHN6oBy5t2y/view
Hawkins JL: "Abnormal Presentation and Multiple Gestation" In: Chestnut's Obstetric Anesthesia, 6th edition, Elsevier, 2020.
Professional Memberships
Foundation for Anesthesia Education and Research, Past-Chairman, Board of Directors
Society for Obstetric Anesthesia and Perinatology, Past President and former member of the Board of Directors
American Society of Anesthesiologists, Delegate from Colorado, member of several committees, and Section Chair for Clinical Care
American Board of Anesthesiology, Senior Examiner
International Anesthesia Research Society, Emeritus member of the Board of Trustees
Association of University Anesthetists, Member
Colorado Society of Anesthesiologists, Delegate and Past President
Specialty Information
Specialties
Anesthesiology, Board Certification (1985)
Clinical Interests
My clinical interests include anesthesia for the pregnant patient, and most of my clinical practice occurs in the labor & delivery suite. This includes medical evaluation during pregnancy, anesthetic care of the patient who needs surgery during her pregnancy, pain control during labor, anesthesia for cesarean delivery, and care of the medically complex pregnant woman around the time of her delivery. As an educator, I have focused my teaching career on the education of medical students and residents.

Care Philosophy
I strive to provide the safest evidence-based care for patients requiring or requesting anesthesia.


Personal Interests
In my spare time I enjoy reading fiction and spending time with my husband and daughters.

Volunteer Activities
I am a volunteer with the 9 Health Fair. I am involved in activities at Augustana Lutheran Church.


General Information
Medical Schools
:
MD, Texas A&M Health Science Center College of Medicine (1981)
Undergraduate Schools
:
BS, Texas A&M University (TX) (1977)
Internships
:
St Joseph Hospital Program (1982)
Residency Programs
:
University of Texas at Houston Program, Chief Resident, Anesthesiology (1984)
Fellowships
:
University of Texas at Houston Program, Critical Care Medicine (1985)
Baylor College of Medicine Program, Anesthesiology (1985)
Download CV
Languages
:
English
Department
:
Anesthesiology