Amy Tyler, MD, MSCS
Associate Adjoint Professor, Pediatrics-Pediatric Hospital Medicine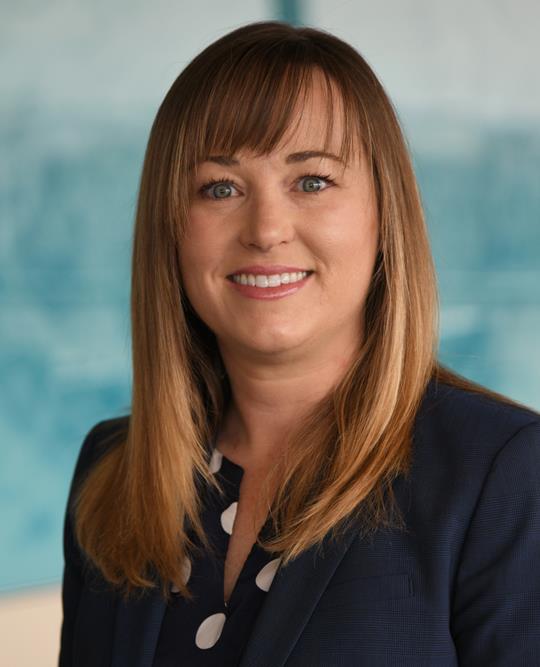 Medical School
:
MD, University of Oklahoma College of Medicine (2008)
Graduate School
:
MSCS, University of Colorado Health Sciences Center (2016)
Residency
:
University of Colorado (Children's Hospital Colorado) Program, Pediatrics (2008)
Languages
:
English
Department
:
Pediatrics-Pediatric Hospital Medicine
Professional Titles
Director of Quality Improvement, Section of Hospital Medicine
Recognition & Awards
"Interventions to Reduce Over-Utilized Tests and Treatments in Bronchiolitis," was selected as one of the six most impactful articles published in 2018, Journal of Hospital Medicine (2019)
Courtney L Edgar–Zarate, MD, Christopher J Russo, MD, Updates in Pediatric Hospital Medicine: Six Practical Ways to Improve the Care of Hospitalized Children. J. Hosp. Med 2019;7;436-440
Nicholas E. Davies Award of Excellence for outstanding achievement utilizing health IT, organizational culture, and process improvement, Healthcare Information and Management Systems Society (HIMSS) (2018)
Top Published Articles Relevant to Pediatric Hospital Medicine in 2018, Society of Hospital Medicine National Conference (2018)
Best Poster Award for Reducing Unnecessary Utilization in Bronchiolitis, American Academy of Pediatrics Council on Quality Improvement and Patient Safety (2016)
Research Interests
As an implementation scientist, Dr. Tyler's research focuses on "de-implementation" to identify processes and strategies to stop or reduce over-testing and over-treatment that can be broadly adapted to varied contexts and disease processes to improve the delivery of guideline concordant, evidence-based care and improve patient outcomes.
Publications
Tyler A, Bryan MA, Zhou C, Mangione-Smith R, Williams D, Johnson DP, Kenyon CC, Rasooly I, Neubauer HC, Wilson KM. Variation in Dexamethasone Dosing and Use Outcomes for Inpatient Croup. Hosp Pediatr. 2022 Jan 1;12(1):22-29. PubMed PMID: 34846064
Tyler A, Bryan MA, Zhou C, Mangione-Smith R, Williams D, Johnson DP, Kenyon CC, Rasooly I, Neubauer HC, Wilson KM. Variation in Dexamethasone Dosing and Use Outcomes for Inpatient Croup. Hosp Pediatr. 2022 Jan 1;12(1):22-29. PubMed PMID: 34846064
Fritz CQ, Martin B, Riccolo M, Fennell M, Rolison E, Carpenter T, Bajaj L, Tyler A, Brittan M. Reducing PICU-to-Floor Time-to-Transfer Decision in Critically Ill Bronchiolitis Patients using Quality Improvement Methodology. Pediatr Qual Saf. 2022 Jan-Feb;7(1):e506. PubMed PMID: 35071949
Navanandan N, McNulty MC, Suresh K, Freeman J, Scherer LD, Tyler A. Factors Associated With Clinician Self-Reported Resource Use in Acute Care and Ambulatory Pediatrics. Clin Pediatr (Phila). 2022 Oct 5;:99228221128074. [Epub ahead of print] PubMed PMID: 36199256
Guerin R, Glasgow R, Tyler A, Huebschmann A. Methods to Improve the Translation of Evidence-based Interventions: a Primer on Dissemination and Implementation Science Methods for Occupational Safety and Health Researchers and Practitioners. Safety Science. 2022 August; 152. https://doi.org/10.1016/j.ssci.2022.105763
Specialty Information
Specialties
Pediatrics, Board Certification (2008)
Hospital Medicine, Board Certification (2019)
Conditions & Treatments
Child and Teen Health - Children's Health
Child and Teen Health
General Information
Medical Schools
:
MD, University of Oklahoma College of Medicine (2008)
Graduate Schools
:
MSCS, University of Colorado Health Sciences Center (2016)
Residency Programs
:
University of Colorado (Children's Hospital Colorado) Program, Pediatrics (2008)
Languages
:
English
Department
:
Pediatrics-Pediatric Hospital Medicine