Kirstin Carel, MD
Associate Professor of Clinical Practice, Pediatrics-Allergy/Immunology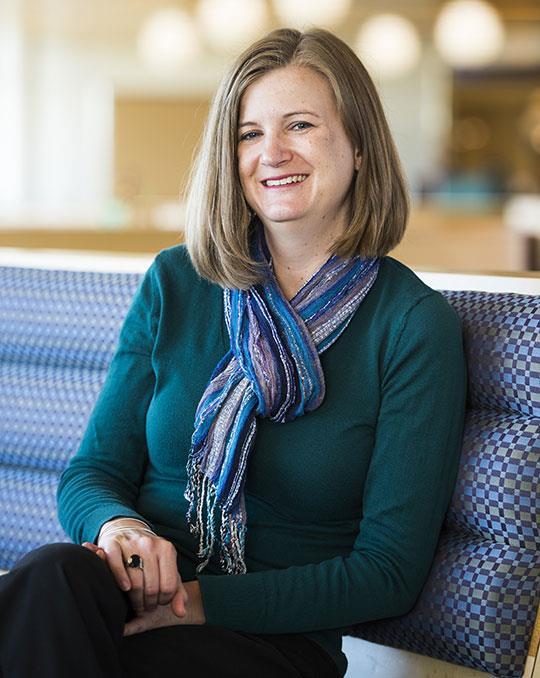 Medical School
:
MD, Georgetown University School of Medicine (2001)
Undergraduate School
:
BS, University of Notre Dame (IN) (1994)
Residency
:
Wake Forest University School of Medicine Program, Pediatrics (2004)
Fellowships
:
National Jewish Medical and Research Center, Allergy and Immunology (2006)
Languages
:
English
Department
:
Pediatrics-Allergy/Immunology
Publications
McCulloch MR, Thomas JF, Thompson MA, Carel KD. Outpatient electronic consultations in pediatric allergy and immunology. Ann Allergy Asthma Immunol. 2022 Oct 8. [Epub ahead of print] PubMed PMID: 36220538
Vanston L, Ogawa K, Freeman J, Bauer M, Carel K, Topoz I. Minimizing the "Kitchen Sink" Approach: De-implementation of Unnecessary Care for Patients with Anaphylaxis in a Pediatric Emergency Department. Pediatr Qual Saf. 2022 Mar-Apr;7(2):e535. PubMed PMID: 35369411
Ngo SY, Bauer M, Carel K. Telemedicine utilization and incorporation of asynchronous testing in a pediatric allergy clinic during the COVID-19 pandemic. J Allergy Clin Immunol Pract. 2022 Apr;10(4):1096-1098.e2. PubMed PMID: 35065272
Bauer ME, MacBrayne C, Stein A, Searns J, Hicks A, Sarin T, Lin T, Duffey H, Rannie M, Wickstrom K, Yang C, Bajaj L, Carel K. A Multidisciplinary Quality Improvement Initiative to Facilitate Penicillin Allergy Delabeling Among Hospitalized Pediatric Patients. Hosp Pediatr. 2021 May;11(5):427-434. PubMed PMID: 33849960
Stein A, MacBrayne C, Yang C, Sarin T, Hicks A, Searns J, Bajaj L, Bauer M, Carel K. Clinical Pathway to Increase Rates of Penicillin Allergy De-labeling. Oral presentation: American Academy of Allergy Asthma and Immunology Annual Meeting; March 2020; Philadelphia, PA. Note: cancelled due to COVID-19.
Specialty Information
Specialties
Pediatrics, Board Certification (2004, 2014)
Allergy and Immunology, Board Certification (2006, 2016)
Conditions & Treatments
Immune System - Allergies
Immune System - Anaphylaxis
Immune System - Angioedema
Immune System - Rhinitis
Immune System - Sinusitis
Immune System - Urticaria (Hives)
Lungs and Breathing - Asthma
Immune System
Lungs and Breathing
General Information
Medical Schools
:
MD, Georgetown University School of Medicine (2001)
Undergraduate Schools
:
BS, University of Notre Dame (IN) (1994)
Residency Programs
:
Wake Forest University School of Medicine Program, Pediatrics (2004)
Fellowships
:
National Jewish Medical and Research Center, Allergy and Immunology (2006)
Languages
:
English
Department
:
Pediatrics-Allergy/Immunology