Richard Martinez, MD
Professor, Psychiatry-P3-CMHIFL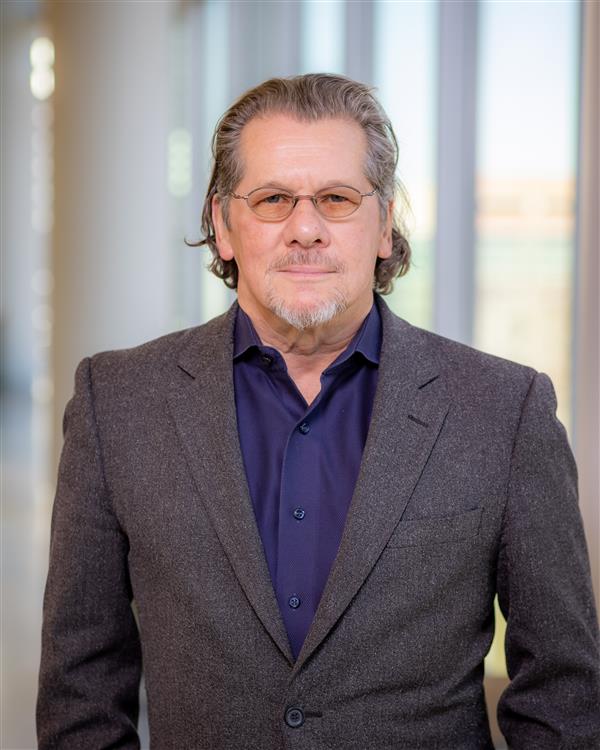 Download CV
Medical School
:
MD, Louisiana State University School of Medicine in New Orleans (1980)
Graduate School
:
MHA, University of Colorado Denver (1993)
Undergraduate School
:
BS, Tulane University (LA) (1976)
Internship
:
University of Colorado (University Hospital) Program (1981)
Residency
:
University of Colorado (University Hospital) Program, Psychiatry (1984)
Fellowships
:
University of Colorado (University Hospital) Program, Forensic Psychiatry (2004)
Harvard Medical School/Cambridge Hospital, Bioethics Fellowship (1995)
Languages
:
English
Department
:
Psychiatry-P3-CMHIFL
Professional Titles
Director, Forensic Psychiatry Services and Training
Recognition & Awards
Seymour Pollack Award for Distinguished Contributions in Forensic Psychiatry, Am Academy Psychiatry and Law (2022)
Outstanding Achievement Award for Contributions in Forensic Psychiatry and Ethics, Colorado Psychiatric Society (2017)
Distinguished Life Fellow Am Psychiatric Association, APA (2016)
Best Teacher in a Forensic Psychiatry Fellowship Award, American Academy of Psychiatry and the Law (2013)
Research Interests
Ethical issues in forensic practice.
Teaching
Professor (2009)
School of Medicine, Psychiatry
Forensic Psychiatry
Publications
Ahmad A, Martinez R: Forensic Psychiatry: An Introduction. In Encyclopedia of Forensic Sciences, Third Edition. Editor: Max M. Houck. Oxford:Elsevier Publishers. Vol. 2, pp. 678-781, 2023.
Martinez R, Hatters Friedman S. (in press) Boundaries and Malpractice. In Malpractice and Liability in Psychiatry. Editors: Peter Ash and Rick Frierson. Springer Publishing.
Dike CC, Briz L, Fadus M, Martinez R, May C, Milone R, Nesbit-Bartsch, Powell T, Witmer A, and Brendel, RW: Religion, Spirituality, and Ethics in Psychiatric Practice. J. Nervous and Mental Disease. March 28, 2022. Doi: 10.1097/NMD.0000000000001505. Epub ahead of print. PMID: 35344979.
Candilis PJ, Martinez R. The Evolution of Forensic Psychiatric Ethics. In The Psychiatric Clinics of North America. Editors Rebecca Weintraub Brendel and Michelle Hume. Elsevier Publishers: Science Direct. 44(4):571-578, 2021. DOI: 10.1016/j.psc.2021.08.001
Martinez R, Candilis P: Narrative Ethics. In Psychiatric Ethics. Editors: Sidney Bloch and Stephen Green. Oxford University Press, 5th edition, 2021. DOI: 10.1093/med/9780198839262.003.0004
Practice Locations
Department of Psychiatry - Faculty and Staff Mental Health
1890 N Revere Ct
Anschutz Health Sciences Bldg, Suite 5242
Aurora
, CO
80045
303-724-4987
Hospital Affiliation
University of Colorado Hospital
Specialty Information
Specialties
Forensic Psychiatry, Board Certification (2005, 2015)
Conditions & Treatments
Mental Health and Behavior
Clinical Interests
Forensic Psychiatry

Care Philosophy
Care and expert evaluations guided by expertise in ethical theory and practice.


Public Speaking
Yes
Speaker on topics related to Forensic Psychiatry and Medical Ethics
General Information
Medical Schools
:
MD, Louisiana State University School of Medicine in New Orleans (1980)
Graduate Schools
:
MHA, University of Colorado Denver (1993)
Undergraduate Schools
:
BS, Tulane University (LA) (1976)
Internships
:
University of Colorado (University Hospital) Program (1981)
Residency Programs
:
University of Colorado (University Hospital) Program, Psychiatry (1984)
Fellowships
:
University of Colorado (University Hospital) Program, Forensic Psychiatry (2004)
Harvard Medical School/Cambridge Hospital, Bioethics Fellowship (1995)
Download CV
Languages
:
English
Department
:
Psychiatry-P3-CMHIFL