Frederick Suchy, MD
Professor, Pediatrics-Gastroenterology, Hepatology and Nutrition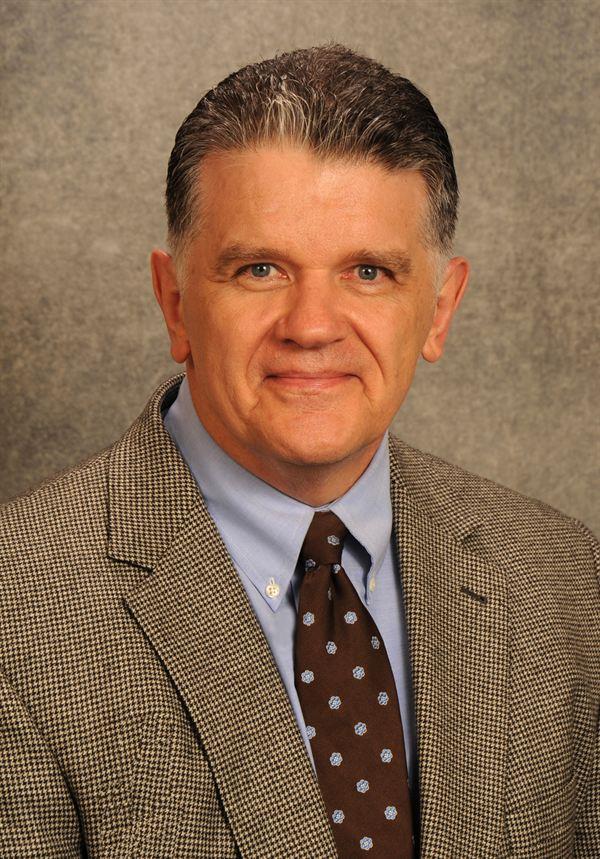 Medical School
:
MD, University of Cincinnati College of Medicine (1974)
Graduate School
:
MA, Yale University (1989)
Undergraduate School
:
AB, Columbia University (NY) (1970)
Internship
:
Cincinnati Children's Hospital Medical Center Program (1975)
Residency
:
Cincinnati Children's Hospital Medical Center Program, Pediatrics (1977)
Fellowships
:
Cincinnati Children's Hospital Medical Center Program, Pediatric Gastroenterology (1982)
Languages
:
English
Department
:
Pediatrics-Gastroenterology, Hepatology and Nutrition
Professional Titles
Chief Research Officer, Digestive Health
Recognition & Awards
America's Best Doctors, Castlle Connolly (2016)
also awarded 2005-2010
member, Association of American Physicians (2002)
Member, American Society for Clinical Investigation (1992)
Research Interests
My research focuses on pediatric liver disease, cholestasis, mechanisms of bile formation, hepatic and intestinal bile bile acid and organic anion transport, molecular and developmental regulation of liver transport mechanisms, regulation of transport proteins by nuclear receptors, inborn errors of bile acid metabolism and epithelial cell polarity.
Teaching
Professor (2010)
School of Medicine, Pediatrics
Publications
El Kasmi KC , Ghosh S , Anderson AE ,Devereaux MW, Balasubramaniyan N , D'Alessandro A , Orlicky DJ , Suchy FJ , Shearn CT , Sokol RJ: Pharmacologic activation of FXR Prevents Parenteral Nutrition Associated Cholestasis in Mice. Hepatology 75(2):252-265, 2022.
El Kasmi KC, Anderson AI, Devereaux MW, Balasubramaniyan N, Suchy FJ ,Orlicky DJ, Shearn CT, Sokol RJ : Interrupting Tumor Necrosis Factor-alpha Signaling Prevents Parenteral Nutrition Associated Cholestasis in Mice. J Parenter Enteral Nutr, 46(5):1096-1106. 2022
Antonia Felzen1, Daan B.E. van Wessel1 ,Emmanuel Gonzales2,3, Richard J. Thompson4, Irena Jankowska3,5, Benjamin L. Shneider6,7, Etienne Sokal3,8, Tassos Grammatikopoulos4, Agustina Kadaristiana4, Emmanuel Jacquemin2,9, Anne Spraul9,10, Patryk Lipinski3,5, Piotr Czubkowski3,5, Nathalie Rock8, Mohammad Shagrani11,12, Dieter Broering11, Talal Algoufi11, Nejat Mazhar11, Emanuele Nicastro13, Deirdre Kelly3,14, Gabriella Nebbia15, Henrik Arnell3,16, Björn Fischler3,16, Jan B.F. Hulscher3,17, Daniele Serranti18, Cigdem Arikan19, Esra Polat20, Dominique Debray3,21, Florence Lacaille3,21, Cristina Goncalves3,22, Loreto Hierro3,23, Gema Muñoz Bartolo3,23, Yael Mozer-Glassberg24, Amer Azaz25, Jernej Brecelj26,27, Antal Dezsofi28, Pier Luigi Calvo29, Enke Grabhorn30, Steffen Hartleif3,31, Wendy J. van der Woerd32, Binita M. Kamath7,33, Jian-She Wang34, Liting Li34, Özlem Durmaz35, Nanda Kerkar36, Marianne Hørby Jørgensen3,37, Ryan Fischer38, Carolina Jimenez-Rivera39, Seema Alam40, Mara Cananzi3,41, Mathias Ruiz3,42, Cristina Targa Ferreira43, Felipe Ordoñez44, Heng Wang45, Valerie Sency45, Kyung Mo Kim46, Huey-Ling Chen47, Elisa Carvalho48, Alexandre Fabre49,50, Jesus Quintero Bernabeu3,51, Estella M. Alonso7,52, Ronald J. Sokol7,53, Frederick J. Suchy7,54, Kathleen M. Loomes7,55, Patrick J. McKiernan7,56, Philip Rosenthal7,57, Yumirle Turmelle7,58, Simon Horslen7,59, Kathleen Schwarz7,60, Jorge A. Bezerra7,61, Kasper Wang7,62, Bettina E. Hansen63,64, Henkjan J. Verkade1,3, and the NAtural course and Prognosis of PFIC and Effect of biliary Diversion (NAPPED) Consortium: Genotype-phenotype relationships of p.E297G, p.D482G and predicted protein truncating mutations in bile salt export pump deficiency. JHEP Reports (In Press)
Suchy FJ: The Environment and Liver Disease in Children, in Textbook of Environmental Pediatrics: Landrigan, PJ and Etzel, RA, (eds), Oxford University Press, Oxford, UK, 2nd Edition. In Press
El Kasmi KC, Anderson AL, Devereaux MW, Balasubramaniyan N, Suchy FJ, Orlicky DJ, Shearn CT, Sokol RJ. Interrupting tumor necrosis factor-alpha signaling prevents parenteral nutrition associated cholestasis in mice. JPEN J Parenter Enteral Nutr. 2021 Oct 19. [Epub ahead of print] PubMed PMID: 34664730
Professional Memberships
Association of American Physicians, Member
American Academy of Pediatrics (AAP), Member
American Pediatric Society (APS), Member
International Liver Transplantation Society, Member
Eastern Society for Pediatric Research (ESPR), Member
American Gastroenterological Association, Member
Specialty Information
Specialties
Pediatrics, Board Certification (1982)
Pediatric Gastroenterology, Board Certification (1991, 2015)
Pediatric Transplant Hepatology, Board Certification (2006)
Clinical Interests
I am interested in neonatal cholestasis, drug-induced liver disease, viral hepatitis, metabolic liver disease, liver transplantation and acute liver failure.


General Information
Medical Schools
:
MD, University of Cincinnati College of Medicine (1974)
Graduate Schools
:
MA, Yale University (1989)
Undergraduate Schools
:
AB, Columbia University (NY) (1970)
Internships
:
Cincinnati Children's Hospital Medical Center Program (1975)
Residency Programs
:
Cincinnati Children's Hospital Medical Center Program, Pediatrics (1977)
Fellowships
:
Cincinnati Children's Hospital Medical Center Program, Pediatric Gastroenterology (1982)
Languages
:
English
Department
:
Pediatrics-Gastroenterology, Hepatology and Nutrition