Chris Silliman, MD, PhD
Professor, Pediatrics-Heme/Onc and Bone Marrow Transplantation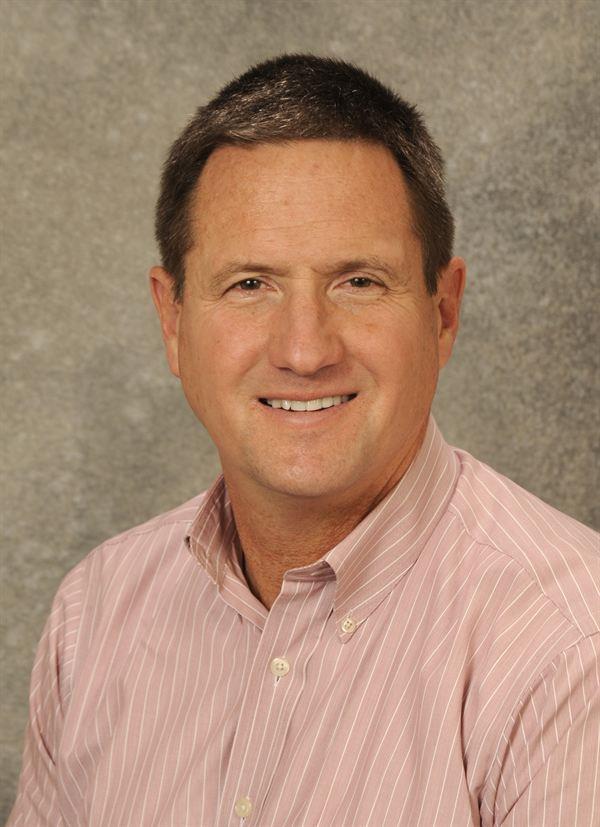 Medical School
:
MD, Tulane University School of Medicine (1985)
Graduate School
:
PhD, Tulane University (1987)
Undergraduate School
:
BS, Haverford College in Pennsylvania (PA) (1981)
Internship
:
University of Virginia Program (1987)
Residency
:
University of Virginia Program, Pediatrics (1989)
Fellowships
:
University of Colorado (Children's Hospital Colorado) Program, Pediatric Hematology / Oncology (1992)
Languages
:
English
Department
:
Pediatrics-Heme/Onc and Bone Marrow Transplantation
Professional Titles
Professor
Senior Independent Investigator
Head Clinical Competency Committee
Associate Director HOB Fellowship
Research Interests
Transfusion Medicine Sickle Cell Anemia ITP and General Hematology Polycythemia
Teaching
T32 Faculty (Surgery) (2000)
School of Medicine, Surgery
Since 2000, I have instructed and mentored surgical research fellows in basic science, including: experimental design, data analysis, the scientific method, and writing: both publications and grants.
Associate Fellowship Director (HOB) (2015)
School of Medicine, Pediatrics
Since 2015 I have advised the HOB fellows with regard to finding a lab, making the most of their research time, publishing, and finding a job.
Publications
Hadley JB, Kelher MR, Coleman JR, Kelly KK, Dumont LJ, Esparza O, Banerjee A, Cohen MJ, Jones K, Silliman CC. Hormones, age, and sex affect platelet responsiveness in vitro. Transfusion. 2022 Sep;62(9):1882-1893. PubMed PMID: 35929193
Cralley AL, Moore EE, Fox CJ, Kissau D, DeBot M, Schaid TR, Mitra S, Hom P, Fragoso M, Ghasabyan A, Erickson C, D'Alessandro A, Hansen KC, Cohen MJ, Silliman CC, Sauaia A. Zone 1 REBOA in a combat DCBI swine model does not worsen brain injury. Surgery. 2022 Aug;172(2):751-758. PubMed PMID: 35690490
Jones WL, Ramos CR, Banerjee A, Moore EE, Hansen KC, Coleman JR, Kelher M, Neeves KB, Silliman CC, Di Paola J, Branchford B. Apolipoprotein A-I, elevated in trauma patients, inhibits platelet activation and decreases clot strength. Platelets. 2022 Nov 17;33(8):1119-1131. PubMed PMID: 35659185
Schaid TR Jr, Hansen KC, Sauaia A, Moore EE, DeBot M, Cralley AL, Erickson C, Silliman CC, Banerjee A, Ghasabyan A, Jones K, Lacroix I, Mitra S, D'Alessandro A, Cohen MJ. Post-injury Complement C4 Activation is Associated with Adverse Outcomes and is Potentially Influenced by Plasma Resuscitation. J Trauma Acute Care Surg. 2022 May 25. [Epub ahead of print] PubMed PMID: 35610738
Cralley AL, Moore EE, Kissau D, Coleman JR, Vigneshwar N, DeBot M, Schaid TR Jr, Moore HB, Cohen MJ, Hansen K, Silliman CC, Sauaia A, Fox CJ. A combat casualty relevant dismounted complex blast injury model in swine. J Trauma Acute Care Surg. 2022 Aug 1;93(2S Suppl 1):S110-S118. PubMed PMID: 35545808
Professional Memberships
American Academy of Pediatrics (AAP), Fellow
American Medical Association, Member
American Association for the Advancement of Science, Member
American Society of Hematology, Member
American Association of Blood Banks, Member
American Physiological Society, Member
Federation of American Society for Experimental Biology, Member
Society for Leukocyte Biology, Member
Specialty Information
Specialties
Pediatric Hematology / Oncology, Board Certification (1992)
Conditions & Treatments
Blood / Lymphatic System - Blood Disorders
Cancers
Blood / Lymphatic System - Bleeding Disorders
Cancers - Pediatric Cancer
Blood / Lymphatic System
Clinical Interests
My clinical interests are General Pediatric Hematology and Oncology and Transfusion Medicine,

Care Philosophy
To accurately and quickly diagnose and treat all children with clinical hematology and Oncology diagnoses tempering all patient and patient family contacts with good humor and respect.


Personal Interests
Hobbies: reading, working out, camping, studying history


General Information
Medical Schools
:
MD, Tulane University School of Medicine (1985)
Graduate Schools
:
PhD, Tulane University (1987)
Undergraduate Schools
:
BS, Haverford College in Pennsylvania (PA) (1981)
Internships
:
University of Virginia Program (1987)
Residency Programs
:
University of Virginia Program, Pediatrics (1989)
Fellowships
:
University of Colorado (Children's Hospital Colorado) Program, Pediatric Hematology / Oncology (1992)
Languages
:
English
Department
:
Pediatrics-Heme/Onc and Bone Marrow Transplantation