Ethan Cumbler, MD
Professor, Medicine-Hospital Medicine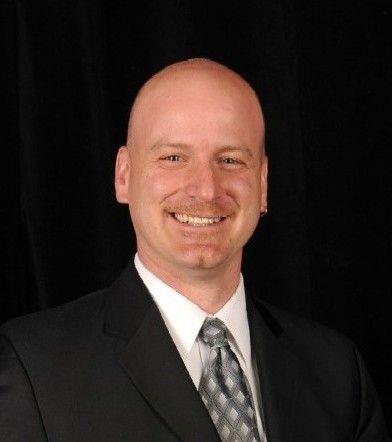 Download CV
Medical School
:
MD, University of Kentucky College of Medicine (1999)
Undergraduate School
:
BS, University of Wisconsin–Madison (WI) (1993)
Residencies
:
Banner Good Samaritan Medical Center Program, Internal Medicine (2003)
Phoenix Children's Hospital Program, Pediatrics (2003)
Languages
:
English
Department
:
Medicine-Hospital Medicine
Professional Titles
Medical Director Acute Care for the Elderly Service and 12W unit
President of the Medical Staff University of Colorado Hospital
Institute for Healthcare Quality Safety and Efficiency Faculty
Associate Chief of Hospital Medicine for Faculty Advancement
Recognition & Awards
Faculty Award for Excellence in General Internal Medicine Education-Elaine Cleary Award, Division of General Internal Medicine- University of Colorado School of Medicine (2015)
President's Excellence in Teaching Award from School of Medicine, University of Colorado School of Medicine (2015)
First Place Innovation in Hospital Medicine, National Award from Society of Hospital Medicine (2013)
Humanitarian Award, University of Colorado Hospitalist Training Program (2012)
Excellence in Education Award, University of Colorado Division of General Internal Medicine (2012)
Publications
Gupta R, Tat Q, O'Brien J, Shaw M, Cumbler E, McPherson R, de la Cruz D, Dua A, Yi JA. Utilization of lean project management principles and health informatics to reduce operating room delays in a vascular surgery practice. Am J Surg. 2022 Jan;223(1):176-181. PubMed PMID: 34465448
Leonard LD, Shaw M, Moyer A, Tevis S, Schulick R, McIntyre R Jr, Ballou M, Reiter K, Lace C, Weitzel N, Wiler J, Meacham R, Cumbler E, Steward L. The surgical debrief: Just another checklist or an instrument to drive cultural change?. Am J Surg. 2022 Jan;223(1):120-125. PubMed PMID: 34407917
Billings JD, Huynh V, Leonard LD, Kovar A, Jones TS, Cumbler E, Christian N, Rojas KE, Meacham R, Tevis SE. Addressing an epidemic: Improving guideline-concordant opioid prescribing in surgical patients. Surgery. 2022 Nov;172(5):1407-1414. PubMed PMID: 36088172
Dyas AR, Kelleher AD, Erickson CJ, Voss JA, Cumbler EU, Lambert-Kerzner A, Vizena AS, Robinson-Chavez C, Kee BL, Barker AR, Fuller MS, Miller SA, McCabe KO, Cook KM, Randhawa SK, Mitchell JD, Meguid RA. Development of a universal thoracic enhanced recover after surgery protocol for implementation across a diverse multi-hospital health system. J Thorac Dis. 2022 Aug;14(8):2855-2863. PubMed PMID: 36071784
Davis C, Faruki A, Breyer D, Cumbler E, Fisher B, Hassell A, Hess S, Pierce R, Wiler J, Zane R. The Case for Virtual Sepsis Surveillance and Intervention. Telemed J E Health. 2022 Jan;28(1):102-106. PubMed PMID: 33826409
Specialty Information
Specialties
Hospital Medicine, Board Certification (2006)
Clinical Interests
This physician treats inpatients only and does not make office appointments.


General Information
Medical Schools
:
MD, University of Kentucky College of Medicine (1999)
Undergraduate Schools
:
BS, University of Wisconsin–Madison (WI) (1993)
Residency Programs
:
Banner Good Samaritan Medical Center Program, Internal Medicine (2003)
Phoenix Children's Hospital Program, Pediatrics (2003)
Download CV
Languages
:
English
Department
:
Medicine-Hospital Medicine