Cara Mack, MD
Professor Adjoint, Pediatrics-Gastroenterology, Hepatology and Nutrition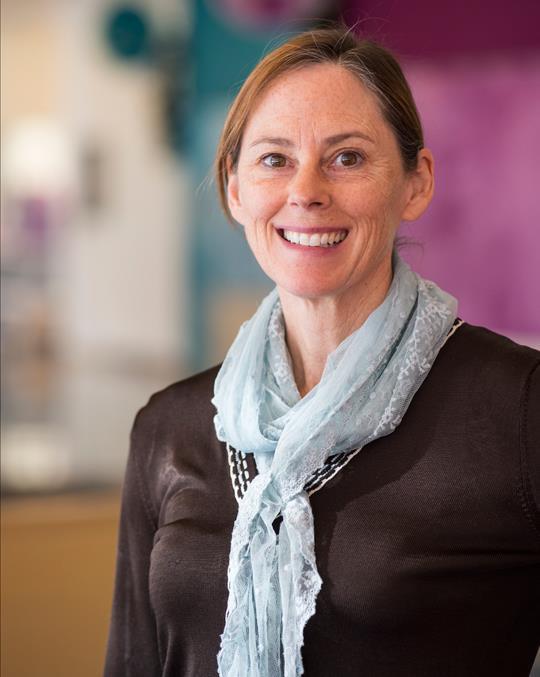 Download CV
Medical School
:
MD, Loyola University Chicago Stritch School of Medicine (1992)
Undergraduate School
:
BS, University of Wisconsin–Madison (WI) (1986)
Internship
:
University of Chicago/Comer Children's Hospital Program (1993)
Residency
:
University of Chicago/Comer Children's Hospital Program, Chief Resident, Pediatrics (1996)
Fellowships
:
McGaw Medical Center of Northwestern University/Children's Memorial Hospital Program, Pediatric Gastroenterology (2001)
Languages
:
English
Department
:
Pediatrics-Gastroenterology, Hepatology and Nutrition
Recognition & Awards
Inductee, Best Doctors in America, Best Doctors in America Inc. (2010)

Basil O'Connor Starter Scholar Research Award, March of Dimes Foundation (2005)

Pediatric Research Abstract Award, American Association for the Study of Liver Disease (2005)

Illinois Department of Public Health Scholarship, State of Illinois (1990)
clinical scholarship
Diabetes Young Investigator Award, Loyola University Stritch School of Medicine (1989)
research award
Research Interests
I am involved in many research projects with the overall theme of optimizing the lives of children with liver diseases. -I am investigating what causes the bile duct injury in biliary atresia. Furthermore, I am involved in a nationwide study to test different agents that may improve liver health in those with biliary atresia. -I am involved in a clinical research study investigating the use of a medicine to improve outcomes in sclerosing cholangitis.
Teaching
Associate Professor (2002)
School of Medicine, Pediatrics
Pediatric gastrointestinal diseases, liver diseases, liver transplant
Publications
64. El-Matary W, Guthery SL, Amir AZ, DiGuglielmo M, Draijer LG, Furuya KN, Gupta N, Hochberg JT, Horslen S, Kerkar N, Koot BG, Laborda TJ, Loomes KM, Mack C, Martinez M, Miethke A, Miloh T, Mogul D, Mohammed S, Moroz S, Ovchinsky N, Perito ER, Rao G, Ricciuto A, Sathya P, Schwarz KB, Shah U, Singh R, Soufi N, Valentino PL, Zizzo A, Deneau MR. Colorectal Dysplasia and Cancer in Pediatric-onset Ulcerative Colitis Associated with Primary Sclerosing Cholangitis. Clin Gastroenterol Hepatol. 2021;19(5):1067-1070. PMID: 32360820
65. Deneau MR, Mack C, Perito ER, Ricciuto A, Valentino PL, Amin M, Amir AZ, Aumar M Auth M, Broderic A, et al. The Sclerosing Cholangitis Outcomes in Pediatrics (SCOPE) index: a prognostic tool for children. Hepatology 2021;73(3):1074-1087. PMID: 32464706
66. Luo Y, Brigham D, Bednarek J, Torres R, Wang D, Ahmad S, Mack CL. Unique cholangiocyte-targeted IgM autoantibodies correlate with poor outcomes in biliary atresia. Hepatology 2021;73(5):1855-1867. PMID: 32767570
67. Deneau MR, Mack C, Mogul D, Perito ER, Valentino PL, Amir AZ et al. Oral vancomycin, ursodeoxycholic acid or no therapy for pediatric primary sclerosing cholangitis: a matched analysis. Hepatology 2021;73(3):1061-1073. PMID: 32946600
68. Kemme S, Stahl M, Brigham D, Lovell MA, Nakano T, Feldman AG, Mack C. Outcomes of severe seronegative hepatitis-associated aplastic anemia: a pediatric case series. J Pediatr Gastroenterol Nutr 2021;72(2):194-201. PMID 32925550
Specialty Information
Specialties
Pediatric Gastroenterology, Board Certification (2005)
Pediatrics, Board Certification (2002)
Pediatric Transplant Hepatology, Board Certification (2006)
Conditions & Treatments
Digestive System
Digestive System - Gastroenterology (Stomach, Bowel, General GI Problems)
Digestive System - Hepatology (Liver Disorders)
Digestive System - Irritable Bowel Syndrome (IBS)
Digestive System - Surgical Endoscopy
Digestive System - Therapeutic Endoscopy
Clinical Interests
I am interested in neonatal and childhood liver diseases, autoimmune-mediated intestinal and liver disease and pediatric liver transplantation.

Care Philosophy
I strive to offer excellent comprehensive care in the treatment of children with intestinal, pancreas and liver diseases. I also make it a priority to update families as new, cutting edge therapies become available.


Personal Interests
In my free time I enjoy spending time with family, running, biking and skiing.

Volunteer Activities
I participate in at least one fund raising event for Children's Hospital, Organ Donor Alliance or American Liver Foundation. I am part of a group that makes lunches for the homeless in Denver once a month.


General Information
Medical Schools
:
MD, Loyola University Chicago Stritch School of Medicine (1992)
Undergraduate Schools
:
BS, University of Wisconsin–Madison (WI) (1986)
Internships
:
University of Chicago/Comer Children's Hospital Program (1993)
Residency Programs
:
University of Chicago/Comer Children's Hospital Program, Chief Resident, Pediatrics (1996)
Fellowships
:
McGaw Medical Center of Northwestern University/Children's Memorial Hospital Program, Pediatric Gastroenterology (2001)
Download CV
Languages
:
English
Department
:
Pediatrics-Gastroenterology, Hepatology and Nutrition