Shikha Sundaram, MD, MSCI
Professor, Pediatrics-Gastroenterology, Hepatology and Nutrition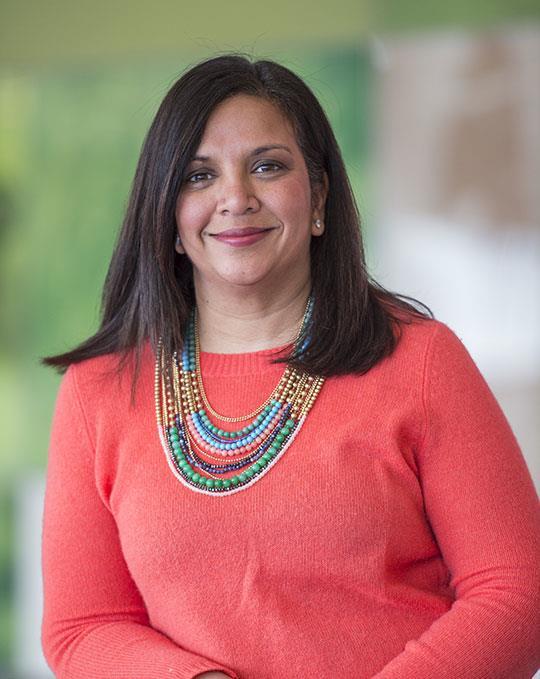 Medical School
:
MD, University of Kentucky College of Medicine (1998)
Residency
:
McGaw Medical Center of Northwestern University/Children's Memorial Hospital Program, Pediatrics (2001)
Fellowships
:
McGaw Medical Center of Northwestern University Program, Advanced Hepatology (2005)
McGaw Medical Center of Northwestern University Program, Pediatric Gastroenterology, Hepatology & Nutrition (2004)
Languages
:
English
Department
:
Pediatrics-Gastroenterology, Hepatology and Nutrition
Publications
Boster JM, Feldman AG, Mack CL, Sokol RJ, Sundaram SS. Malnutrition in Biliary Atresia: Assessment, Management, and Outcomes. Liver Transpl. 2022 Mar;28(3):483-492. PubMed PMID: 34669243
Yoeli D, Feldman AG, Choudhury RA, Moore HB, Sundaram SS, Nydam TL, Wachs ME, Pomfret EA, Adams MA, Jackson WE. Can non-directed living liver donation help improve access to grafts and correct socioeconomic disparities in pediatric liver transplantation?. Pediatr Transplant. 2022 Nov 3;:e14428. [Epub ahead of print] PubMed PMID: 36329627
Leung DH, Devaraj S, Goodrich NP, Chen X, Rajapakshe D, Ye W, Andreev V, Minard CG, Guffey D, Molleston JP, Bass LM, Karpen SJ, Kamath BM, Wang KS, Sundaram SS, Rosenthal P, McKiernan P, Loomes KM, Jensen MK, Horslen SP, Bezerra JA, Magee JC, Merion RM, Sokol RJ, Shneider BL. Serum biomarkers correlated with liver stiffness assessed in a multicenter study of pediatric cholestatic liver disease. Hepatology. 2022 Sep 7. [Epub ahead of print] PubMed PMID: 36069569
Chaidez A, Pan Z, Sundaram SS, Boster J, Lovell M, Sokol RJ, Mack CL. The discriminatory ability of FibroScan liver stiffness measurement, controlled attenuation parameter, and FibroScan-aspartate aminotransferase to predict severity of liver disease in children. Hepatol Commun. 2022 Nov;6(11):3015-3023. PubMed PMID: 36069338
Cohen CC, Harrall KK, Gilley SP, Perng W, Sauder KA, Scherzinger A, Shankar K, Sundaram SS, Glueck DH, Dabelea D. Body composition trajectories from birth to 5 years and hepatic fat in early childhood. Am J Clin Nutr. 2022 Oct 6;116(4):1010-1018. PubMed PMID: 36055960
Specialty Information
Specialties
Pediatric Gastroenterology, Board Certification (2006)
Pediatric Transplant Hepatology, Board Certification
Pediatrics, Board Certification
Conditions & Treatments
Digestive System - Gastroenterology (Stomach, Bowel, General GI Problems)
Surgery - Liver Transplant Surgery
Digestive System - Hepatology (Liver Disorders)
Digestive System
Surgery
Clinical Interests
My clinical interests include pediatric liver disease, pediatric liver transplant and pediatric non-alcoholic fatty liver disease.


General Information
Medical Schools
:
MD, University of Kentucky College of Medicine (1998)
Residency Programs
:
McGaw Medical Center of Northwestern University/Children's Memorial Hospital Program, Pediatrics (2001)
Fellowships
:
McGaw Medical Center of Northwestern University Program, Advanced Hepatology (2005)
McGaw Medical Center of Northwestern University Program, Pediatric Gastroenterology, Hepatology & Nutrition (2004)
Languages
:
English
Department
:
Pediatrics-Gastroenterology, Hepatology and Nutrition