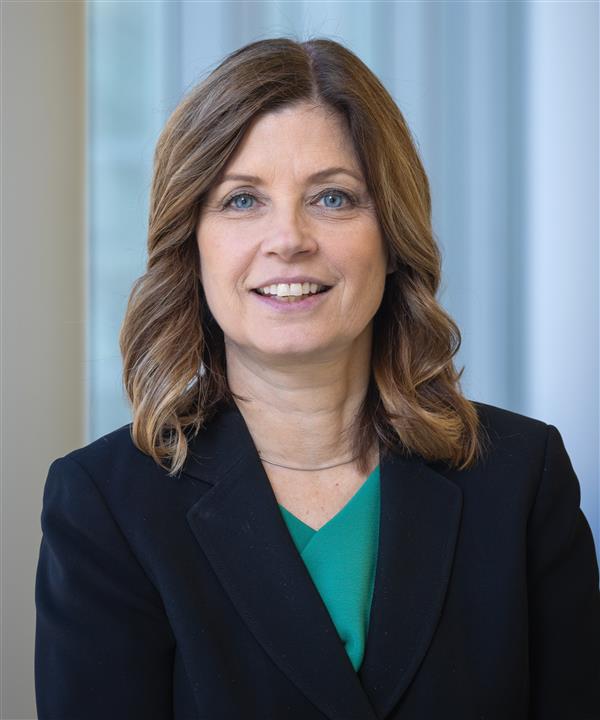 Download CV
Medical School
:
MD, Wayne State University School of Medicine (1994)
Undergraduate School
:
BA, Kalamazoo College (MI) (1987)
Internship
:
Hospital of the University of Pennsylvania (1995)
Residency
:
Hospital of the University of Pennsylvania, Neurology (1998)
Fellowships
:
Hospital of the University of Pennsylvania, Neuro-Ophthalmology (1999)
Languages
:
English
Department
:
Neurology
Professional Titles
Professor, Ophthalmology
Director, Neuro-Ophthalmology Fellowship
Recognition & Awards
Best Doctors in America, Peers (2015)
AWARE, Alzheimer's Association (2012)
Helen J. Ginsburg Visionary Award
Research Abstract, 10th International Congress on Alzheimer's & Parkinson's Diseases (2011)
Particularly Important Development in the Field
Publications
Holden SK, Pelak VS, Sooy T, Heffernan KS, McConnell BV, Pressman PS, Bettcher BM. Development of the Colorado posterior cortical questionnaire within an Alzheimer's disease study cohort. J Clin Exp Neuropsychol. 2022 Apr;44(3):226-236. PubMed PMID: 35913095
Pelak VS. The clinical approach to the identification of higher-order visual dysfunction in neurodegenerative disease. Curr Neurol Neurosci Rep. 2022 Apr;22(4):229-242. PubMed PMID: 35320467
Kletenik I, Ferguson MA, Bateman JR, Cohen AL, Lin C, Tetreault A, Pelak VS, Anderson CA, Prasad S, Darby RR, Fox MD. Network Localization of Unconscious Visual Perception in Blindsight. Ann Neurol. 2022 Feb;91(2):217-224. PubMed PMID: 34961965
Pelak VS, Mahmood A, Abe-Ridgway K. Perspectives and a Systematic Scoping Review on Longitudinal Profiles of Posterior Cortical Atrophy Syndrome. Curr Neurol Neurosci Rep. 2022 Nov;22(11):803-812. PubMed PMID: 36242715
White OB, Fielding J, Pelak VS, Schankin CJ. Editorial: Visual Snow: Old Problem, New Understanding. Front Neurol. 2022 Apr 15;13:884752. doi: 10.3389/fneur.2022.884752. Erratum in: Front Neurol. 2022 Jul 01;13:969405. PMID: 35493832; PMCID: PMC9051336.
Professional Memberships
American Academy of Neurology, Member
North American Neuro-ophthalmology Society, Member
Colorado Society of Clinical Neurologists, Member
Colorado Clinical and Transational Science Inst., Member
Center for Neuroscience, Member
Rocky Mountain Region Neurosciences Group, Member
American Neurological Association, Member
Practice Locations
UCHealth Sue Anschutz-Rodgers Eye Center
1675 Aurora Ct
Aurora
, CO
80045
720-848-2020
UCHealth Neurosciences Center - Anschutz Medical Campus
1635 Aurora Ct
4th Floor
Aurora
, CO
80045
720-848-2080
Hospital Affiliation
University of Colorado Hospital
Specialty Information
Specialties
Neurology, Board Certification (1999)
Neuro-Ophthalmology, Specialized Training (1999)
Behavioral Neurology - Certified, Specialized Training (0001)
Conditions & Treatments
Eyes and Vision
Brain and Nervous System
Eyes and Vision - Neuro-Ophthalmology
General Information
Medical Schools
:
MD, Wayne State University School of Medicine (1994)
Undergraduate Schools
:
BA, Kalamazoo College (MI) (1987)
Internships
:
Hospital of the University of Pennsylvania (1995)
Residency Programs
:
Hospital of the University of Pennsylvania, Neurology (1998)
Fellowships
:
Hospital of the University of Pennsylvania, Neuro-Ophthalmology (1999)
Download CV
Languages
:
English
Department
:
Neurology
SOM Resources
CU Resources
Contact Us
CU Anschutz
Fitzsimons Building


13001 East 17th Place

Campus Box C290

Aurora, CO 80045

Update My Profile

;