Terry Katz, PhD
Sr. Instructor, Pediatrics-Developmental Pediatrics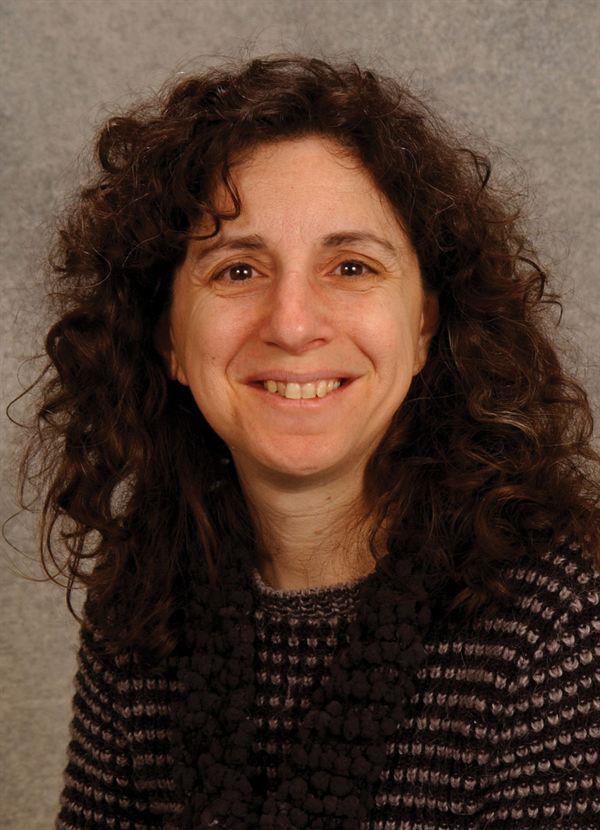 Graduate School
:
PhD, University of Denver (1992)
Undergraduate School
:
BA, University of Michigan (MI) (1982)
Internship
:
University of Colorado (University Hospital) Program (1987)
Fellowships
:
University of Colorado, Developmental-Behavioral Pediatrics (1994)
Languages
:
English
Department
:
Pediatrics-Developmental Pediatrics
Recognition & Awards
5-Star Patient-Family Experience Award, Children's Hospital Colorado (2017)
Year in Review: 10 Most Notable Autism papers (#5), Simons Foundation (2016)
Bal VH., Katz, T., Bishop, SL. and Krasileva, K. (2016), Understanding definitions of minimally verbal across instruments: evidence for subgroups within minimally verbal children and adolescents with autism spectrum disorder. The Journal of Child Psychology and Psychiatry. 57 (12); 1424-1433. doi: 10.1111/jcpp.12609. Epub 2016 Jul 30.
INDIEFAB Book of the Year Award Finalist, Foreword Revews (2015)
Katz, T, Malow, BA (2014) Solving Sleep Problems in Children with Autism Spectrum Disorders: A Guide for Frazzled Families. Bethesda, MD: Woodbine.
Ancora Imparo Award, Division of Psychology, Department of Psychiatry, University of Colorado School of Medicine (2014)
In recognition of outstanding and inspirational contributions to intern training.
Barbara Ann Quarantillo Senior Instructor with Distinction Award, Department of Pediatrics, University of Colorado School of Medicine (2014)
Research Interests
My research interests include sleep, toileting, motor development, cognitive development, and language development in individuals with neurodevelopmental disabilities.
Teaching
Senior Instructor (2008)
Graduate School, Pediatrics
Screening and Assessment for Children and Youth with Autism and Neurodevelopmental Disabilities
Publications
Duis J, Nespeca M, Summers J, Bird L, Bindels-de Heus KGCB, Valstar MJ, de Wit MY, Navis C, Ten Hooven-Radstaake M, van Iperen-Kolk BM, Ernst S, Dendrinos M, Katz T, Diaz-Medina G, Katyayan A, Nangia S, Thibert R, Glaze D, Keary C, Pelc K, Simon N, Sadhwani A, Heussler H, Wheeler A, Woeber C, DeRamus M, Thomas A, Kertcher E, DeValk L, Kalemeris K, Arps K, Baym C, Harris N, Gorham JP, Bohnsack BL, Chambers RC, Harris S, Chambers HG, Okoniewski K, Jalazo ER, Berent A, Bacino CA, Williams C, Anderson A. A multidisciplinary approach and consensus statement to establish standards of care for Angelman syndrome. Mol Genet Genomic Med. 2022 Mar;10(3):e1843. PubMed PMID: 35150089
Dreher T, Wolter-Warmerdam K, Holland S, Katz T, Patel L. Toilet Training in Children and Adolescents with Down Syndrome. J Dev Behav Pediatr. 2022 Aug 1;43(6):e381-e389. PubMed PMID: 35026787
Shui AM, Richdale AL, Katz T. Evaluating sleep quality using the CSHQ-Autism. Sleep Med. 2021 Nov;87:69-76. PubMed PMID: 34534745
Shui AM, Lampinen LA, Zheng S, Katz T. (2021). Characteristics associated with parental estimates of sleep duration in children with autism spectrum disorders. Research in Autism Spectrum Disorders. 80, 101698.
Roussis S, Richdale, AL, Katz T, Malow, BA, Barbaro, J, Sadka, N. (2021). Behaviour, cognition, and autism symptoms and their relationship with sleep problem severity in young children with autism spectrum disorder. Research in Autism Spectrum Disorders, 83, 101743.
Specialty Information
Specialties
Psychology, Board Certification
Licensed Psychologist, License (1995)
Conditions & Treatments
Child and Teen Health
Mental Health and Behavior
Child and Teen Health - Parenting
Child and Teen Health - Teen Health
Child and Teen Health - Children's Health
Child and Teen Health - Infant and Toddler Health
Clinical Interests
My clinical interests include the assessment and treatment of individuals with developmental disabilities. I co-founded and continue to work in the Sleep Behavior Clinic and Toileting Clinic in Developmental Pediatrics. I also work in the multidisciplinary Rett Clinic.

Care Philosophy
It is always important to understand an individual's strengths as well as their needs and to use this information to develop an effective treatment plan. When I work with children, it is important for me to include their parents and caregivers in the assessment and treatment process.


Personal Interests
I enjoy gardening, reading, knitting, and spending time with my family.
Public Speaking
Yes
Sleep, Toileting, Preparing children for medical procedures
General Information
Graduate Schools
:
PhD, University of Denver (1992)
Undergraduate Schools
:
BA, University of Michigan (MI) (1982)
Internships
:
University of Colorado (University Hospital) Program (1987)
Fellowships
:
University of Colorado, Developmental-Behavioral Pediatrics (1994)
Languages
:
English
Department
:
Pediatrics-Developmental Pediatrics