Chris Nyquist, MD, MSPH
Professor, Pediatrics-Infectious Diseases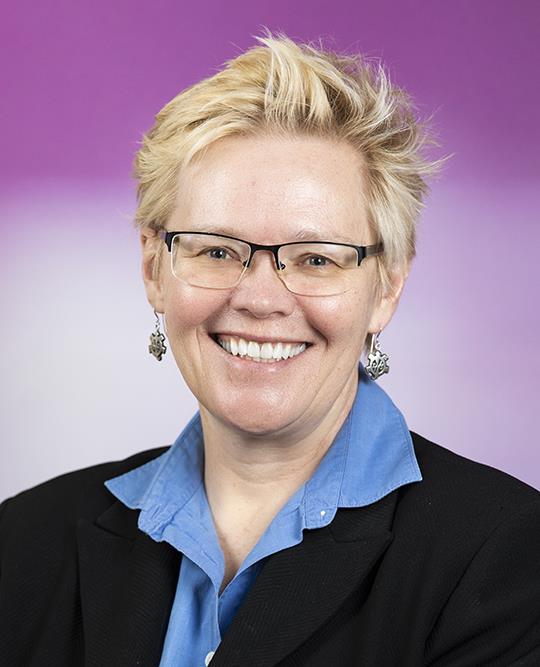 Medical School
:
MD, University of Michigan Medical School (1987)
Graduate School
:
MSPH, University of Colorado Denver (1997)
Undergraduate School
:
BS, University of Michigan (MI) (1985)
Internship
:
UCLA Medical Center Program (1988)
Residency
:
UCLA Medical Center Program, Chief Resident, Pediatrics (1991)
Fellowships
:
University of Colorado, Pediatric Infectious Diseases (1995)
Languages
:
English, Finnish
Department
:
Pediatrics-Infectious Diseases
Professional Titles
Chief Safety and Epidemiology Officer
Recognition & Awards
Top Doctor-Pediatric Infectious Diseases, 5280 Magazine (2017)
Top Doctor-Pediatric Infectious Diseases, Colorado Parent Magazine (2017)
Nominee: Award for the Best Manuscript in 2016 in the Category of Assessment, Center for Disease Control and Prevention (2016)
Severe Respiratory Illness associated with a Nationwide Outbreak of Enterovirus D68 in the US (2014): a Descriptive Epidemiological Investigation. Lancet Respir Med 2015;3(11):879-87.
Nominee Empirical Outcomes, The Unit Acquired Infections Committee Pediatric Intensive Care Unit., The Sixth Annual Nursing Excellence Awards, Children's Hospital Colorado (2016)
Award for Outstanding Research Article in Biosurveillance: Impact on Field of Biosurveillance, International Society for Disease Surveillance (2015)
Research Interests
Dr. Nyquist's scientific interests include immunizations, hospital epidemiology/infection control, patient safety, occupational health and health equity . She is involved in a wide range of teaching activities. In addition, Dr. Nyquist participates in many local, regional, and national committees related to Pediatric Infectious Diseases and Healthcare Epidemiology.
Publications
Valdez S, Walton K, Loresto F Jr, Nyquist AC, Givens P. Protecting Pediatric Healthcare Personnel With Personal Protective Equipment-Specific Roles. J Nurs Adm. 2022 Jun 1;52(6):330-331. PubMed PMID: 35608976
Gorse GJ, Rattigan SM, Kirpich A, Simberkoff MS, Bessesen MT, Gibert C, Nyquist AC, Price CS, Gaydos CA, Radonovich LJ, Perl TM, Rodriguez-Barradas MC, Cummings DAT. Influence of Preseason Antibodies Against Influenza Virus on Risk of Influenza Infection Among Healthcare Personnel. J Infect Dis. 2022 Mar 2;225(5):891-902. PubMed PMID: 34534319
Simberkoff MS, Rattigan SM, Gaydos CA, Gibert CL, Gorse GJ, Nyquist AC, Price CS, Reich N, Rodriguez-Barradas MC, Bessesen M, Brown A, Cummings DAT, Radonovich LJ, Perl TM. Impact of mandatory vaccination of healthcare personnel on rates of influenza and other viral respiratory pathogens. Infect Control Hosp Epidemiol. 2022 Sep;43(9):1216-1220. PubMed PMID: 34350820
Gerber JS, Jackson MA, Tamma PD, Zaoutis TE. Antibiotic Stewardship in Pediatrics. Pediatrics. 2021 Jan;147(1). PubMed PMID: 33372120
Coffin SE, Abanyie F, Bryant K, Cantey J, Fiore A, Fritz S, Guzman-Cottrill J, Hersh AL, Huskins WC, Kociolek LK, Kronman M, Lautenbach E, Lee G, Linam M, Logan LK, Milstone A, Newland J, Nyquist AC, Palazzi DL, Patel S, Puopolo K, Reddy SC, Saiman L, Sandora T, Shane AL, Smith M, Tamma PD, Zaoutis T, Zerr D, Gerber JS. Pediatric research priorities in healthcare-associated infections and antimicrobial stewardship. Infect Control Hosp Epidemiol. 2021 May;42(5):519-522. PubMed PMID: 33239122
Specialty Information
Specialties
Pediatric Infectious Diseases, Board Certification (1997)
Pediatrics, Board Certification (1990)
Conditions & Treatments
Infections
Infections - Viral Infections
Infections - Sexually Transmitted Diseases
Infections - Pneumonia
Infections - Influenza
Infections - Fungal Infections
Infections - Bacterial Infections
Child and Teen Health
Immune System
Clinical Interests
I am interested in Hospital Epidemiology, Safety and Health Equity.


General Information
Medical Schools
:
MD, University of Michigan Medical School (1987)
Graduate Schools
:
MSPH, University of Colorado Denver (1997)
Undergraduate Schools
:
BS, University of Michigan (MI) (1985)
Internships
:
UCLA Medical Center Program (1988)
Residency Programs
:
UCLA Medical Center Program, Chief Resident, Pediatrics (1991)
Fellowships
:
University of Colorado, Pediatric Infectious Diseases (1995)
Languages
:
English, Finnish
Department
:
Pediatrics-Infectious Diseases