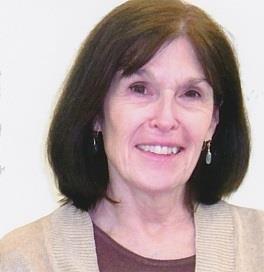 Medical School
:
MD, Northwestern University The Feinberg School of Medicine (1980)
Graduate Schools
:
MPH, Harvard University (1995)
MS, University of Michigan (1972)
Undergraduate School
:
BS, University of Illinois–Urbana-Champaign (IL) (1971)
Internship
:
Stanford University Program (1981)
Residency
:
Stanford University Program, Pediatrics (1983)
Fellowships
:
Children's Hospital (Boston) Program, Developmental-Behavioral Pediatrics (1994)
Languages
:
English
Department
:
Pediatrics-Developmental Pediatrics
Professional Titles
Chair, Neurodevelopmental and Behavioral Pediatrics
Program Director, Developmental and Behavioral Pediatrics
Publications
Barbaresi W, Cacia J, Friedman S, Fussell J, Hansen R, Hofer J, Roizen N, Stein REK, Vanderbilt D, Sideridis G. Clinician Diagnostic Certainty and the Role of the Autism Diagnostic Observation Schedule in Autism Spectrum Disorder Diagnosis in Young Children. JAMA Pediatr. 2022 Dec 1;176(12):1233-1241. doi: 10.1001/jamapediatrics.2022.3605. PMID: 36251287; PMCID: PMC9577880.
Deavenport-Saman A, Vanderbilt DL, Harstad E, Shults J, Barbaresi W, Bax A, Cacia J, Friedman S, LaRosa A, Loe I, Mittal S, Blum N. Association of Coexisting Conditions, Attention-Deficit/Hyperactivity Disorder Medication Choice, and Likelihood of Improvement in Preschool-Age Children: A Developmental Behavioral Pediatrics Research Network Study. J Child Adolesc Psychopharmacol. 2022 Aug;32(6):328-336. doi: 10.1089/cap.2022.0009. Epub 2022 Jul 5. PMID: 35787014.
Friedman S, Elias E. Intellectual Disability, in Developmental-Behavioral Pediatrics (eds.Feldman HM, Elias ER, Blum NJ, Jimenez M, Stancin T), Elsevier 2022
Barreiro A, Wolter-Warmerdam K, Friedman S, Hickey F, Johnson S, Marmolejo J. Child Feeding Practices in Children with Down Syndrome in Relationship to Ethnicity and BMI. Appetite; 170, March 2022, https://doi.org/10.1016/j.appet.2021.105888
Barbaresi WJ, Friedman SL, Vanderbilt D, Cacia J, Fussell J, Hansen R, Hofer J, Roizen N, Sideridis G, Stein R. Child, Clinician, and Assessment Characteristics Associated with Consistency of Autism Diagnosis by Developmental-Behavioral Pediatricians: A DBPNet Study, Platform Presentation, PAS Annual Meeting, April 2022.
Specialty Information
Specialties
Pediatrics, Board Certification (, 1980)
Developmental-Behavioral Pediatrics, Board Certification (, 2002)
Neurodevelopmental Disabilities, Board Certification (2001)
Colorado state medical license, License (2009)
Certificate in Developmental-Behavioral Pediatrics, Board Certification (2002)
Certificate in Neurodevelopmental Disabilities, Board Certification (2001)
General pediatrics, Board Certification (1986)
Conditions & Treatments
Child and Teen Health
Mental Health and Behavior
Brain and Nervous System
General Information
Medical Schools
:
MD, Northwestern University The Feinberg School of Medicine (1980)
Graduate Schools
:
MPH, Harvard University (1995)
MS, University of Michigan (1972)
Undergraduate Schools
:
BS, University of Illinois–Urbana-Champaign (IL) (1971)
Internships
:
Stanford University Program (1981)
Residency Programs
:
Stanford University Program, Pediatrics (1983)
Fellowships
:
Children's Hospital (Boston) Program, Developmental-Behavioral Pediatrics (1994)
Languages
:
English
Department
:
Pediatrics-Developmental Pediatrics
SOM Resources
CU Resources
Contact Us
CU Anschutz
Fitzsimons Building


13001 East 17th Place

Campus Box C290

Aurora, CO 80045

Update My Profile

;