Lauren Grossman, MD, MS
Assistant Professor, Medicine-Internal Medicine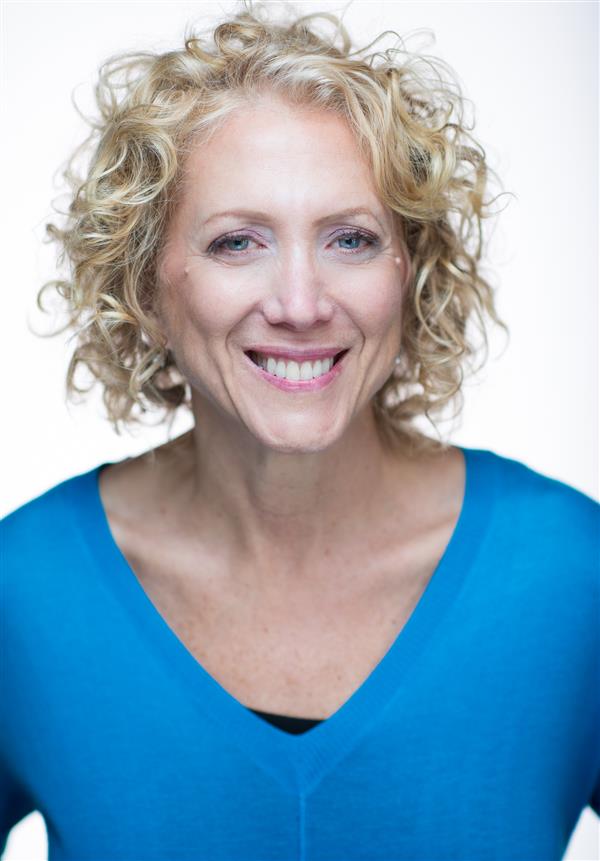 Download CV
Medical School
:
MD, Mount Sinai School of Medicine (1990)
Graduate School
:
Other Mast, Harvard School of Public Health (1982)
Undergraduate School
:
BS, University of Colorado - Boulder (CO) (1978)
Internship
:
Icahn School of Medicine at Mount Sinai (1990)
Residencies
:
John H Stroger Hospital of Cook County Program, Emergency Medicine (1996)
Icahn School of Medicine at Mount Sinai, Neurological Surgery (1992)
Fellowships
:
University of Arizona Program, University of Arizona Center for Integrative Medicine (2015)
Languages
:
English
Department
:
Medicine-Internal Medicine
Professional Titles
Assistant Professor
Medical Director
Recognition & Awards
Attending of the Year, Cook County Department of Emergency Medicine (2002)
Outstanding Clinical Teacher, Chicago Medical School (2000)
Research Interests
I'm interested in all aspects of health and wellness, particularly for oncology patients and those with chronic disease. I have a special interest in the wellbeing of health care professionals.
Teaching
Elective Instructor (2017)
School of Medicine, Medicine
Integrative Medicine and Medical Student Wellness
Publications
Grossman L, First Opinion, STAT News: COVID-19 Vaccine: All Patients Should Get It, 5/12/2020 https://www.statnews.com/2020/05/12/covid-19-vaccine-all- americans-should-get-it/
Grossman, L, PRO/CON Should A Coronavirus Vaccine Be Mandatory, in CQ Researcher, The Public Health System: Can It Handle Pandemics and Other Medical Challenges, by Alan Greenblatt, CQ Press, 11/20/20 http://library.cqpress.com/cqresearcher/document.php?actio n=print&id=cqresrre2020112000
Abrams D, Carroll J, D'Adamo, Grossman L, Dusek J, Impact of Integrative Medicine in Patients with Cancer in the BraveNet Collaborative: Results from PRIMIER, selected for oral presentation at the International Congress on Integrative Medicine and Health, April 2020
Mosca, M, Grossman, L, Pre-Health Professional Perceptions: Should a Formal Stress Relief Program Be Implemented in the Workplace, The Journal of ExtraCorporeal Technology, Accepted September 13, 2019
Grossman, L, et al, Chapter 35, Integrative Medicine in Chronic Pain and Palliative Care, The Handbook of Palliative Medicine, 3rd Edition of the Handbook of Pain and Palliative Care, 2018.
Specialty Information
Specialties
Emergency Medicine, Board Certification (1997, 2016)
American Board of Lifestyle Medicine, Board Certification (2022)
American Board of Integrative Medicine, Board Certification (2018)
Conditions & Treatments
Cancers - Living with Cancer
Cancers
Emergency Care
Wellness and Prevention
Food, Nutrition and Metabolism
Complementary and Alternative Therapies
Clinical Interests
My particular interests include health and wellbeing for oncology patients, prevention and reversal of chronic disease, wellness for health care professionals and healthy eating and cooking. .

Care Philosophy
Health and wellbeing are essential underpinnings to living your best life. How one defines this is unique to each individual. As an Integrative Medicine physician, I will guide you to evidence informed therapies that will be formulated according to your personal preferences and will help you achieve your health goals. In my role as an emergency medicine physician, my goal is to protect lives and solve acute medical problems with skill and compassion. "The job of the physician is to cure sometimes, heal often and support always." Hippocrates


Personal Interests
I love to spend time with my partner (soon to be husband), four children, friends and three big dogs. I'm passionate about yoga and cooking. I thrive in the outdoors and enjoy non-fiction stories about The Middle East.
Volunteer Activities
I did a medical mission trip to Zambia and hope to do more like it.
Public Speaking
Yes
Integrative Oncology, Non-Pharmaceutical Approaches to Chronic Pain, Food as Medicine, Cancer Prevention, Health and Wellness for Health Care Practitioners and a variety of topics in emergency medicine.
General Information
Medical Schools
:
MD, Mount Sinai School of Medicine (1990)
Graduate Schools
:
Other Mast, Harvard School of Public Health (1982)
Undergraduate Schools
:
BS, University of Colorado - Boulder (CO) (1978)
Internships
:
Icahn School of Medicine at Mount Sinai (1990)
Residency Programs
:
John H Stroger Hospital of Cook County Program, Emergency Medicine (1996)
Icahn School of Medicine at Mount Sinai, Neurological Surgery (1992)
Fellowships
:
University of Arizona Program, University of Arizona Center for Integrative Medicine (2015)
Download CV
Languages
:
English
Department
:
Medicine-Internal Medicine