Samuel Dominguez, MD, PhD
Professor, Pediatrics-Infectious Diseases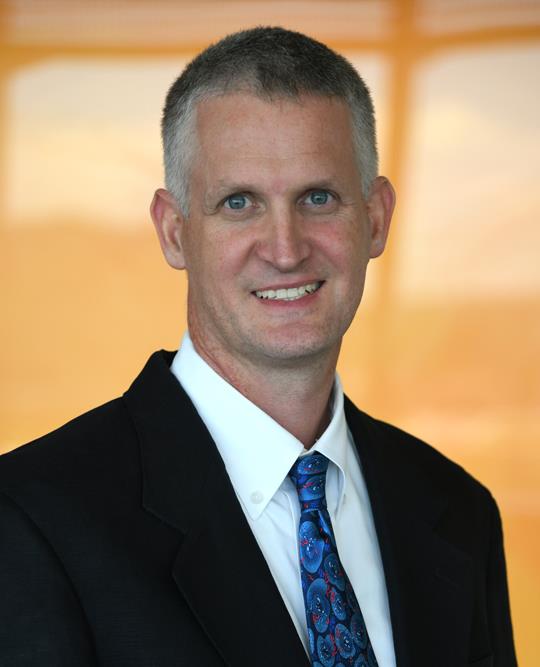 Medical School
:
MD, University of Chicago Division of the Biological Sciences The Pritzker School of Medicine (2000)
Undergraduate School
:
BA, Houghton College (NY) (1992)
Internship
:
University of Chicago/Comer Children's Hospital Program (2001)
Residency
:
University of Chicago/Comer Children's Hospital Program, Pediatrics (2003)
Fellowships
:
University of Colorado (University Hospital) Program, Pediatric Infectious Diseases (2007)
Languages
:
English
Department
:
Pediatrics-Infectious Diseases
Professional Titles
Associate Professor of Pediatrics
Research Interests
I am interested in enterovirus infections
Teaching
Course Director/Facilitator (2015)
Colorado School of Public Health,
Epidemiology of Infectious Diseases
Microbiology Rounds – leader (2016)
School of Medicine, Pediatrics
Children's Hospital Colorado
Global Health and Disaster Course – director of laboratory course (2017)
Colorado School of Public Health, Pediatrics
Publications
Graff K, Dominguez SR, Messacar K. Metagenomic Next-Generation Sequencing for Diagnosis of Pediatric Meningitis and Encephalitis: A Review. J Pediatric Infect Dis Soc. 2021 Dec 24;10(Supplement_4):S78-S87. PubMed PMID: 34951470
Cole LD, Osborne CM, Silveira LJ, Rao S, Lockwood JM, Kunkel MJ, MacBrayne CE, Heizer HR, Anderson MS, Jone PN, Dominguez SR. IVIG Compared to IVIG Plus Infliximab in Multisystem Inflammatory Syndrome in Children. Pediatrics. 2021 Sep 22. [Epub ahead of print] PubMed PMID: 34814192
Burney JA, DeHaan LL, Shimizu C, Bainto EV, Newburger JW, DeBiasi RL, Dominguez SR, Portman MA, Melish M, Bratincsak A, Fabi M, Corinaldesi E, Yu JJ, Gee P, Kitano N, Tremoulet AH, Cayan DR, Burns JC. Temporal clustering of Kawasaki disease cases around the world. Sci Rep. 2021 Nov 19;11(1):22584. PubMed PMID: 34799633
Dolan SA, Mulcahy Levy J, Moss A, Pearce K, Butler M, Jung S, Dominguez SR, Mwangi E, Maloney K, Rao S. SARS-CoV-2 persistence in immunocompromised children. Pediatr Blood Cancer. 2021 Dec;68(12):e29277. PubMed PMID: 34453477
Graff KE, Windsor WJ, Calvimontes DM, Melgar MA, Galvez N, Rivera JG, Dominguez SR, Asturias EJ, Gordillo MR. Antimicrobial Resistance Trends at a Pediatric Hospital in Guatemala City, 2005-2019. J Pediatric Infect Dis Soc. 2021 Aug 26. [Epub ahead of print] PubMed PMID: 34437683
Specialty Information
Specialties
Pediatric Infectious Diseases, Board Certification (2007)
Pediatrics, Board Certification (2003)
Conditions & Treatments
Child and Teen Health
Infections
Clinical Interests
I am interested in caring for children with any pediatric infectious disease. I have particular interests in Kawasaki Disease, emerging pathogens, respiratory viral infections, and Clostridium difficile infections.

Care Philosophy
I strive to provide compassionate, evidence based, family centered care for my patients. I believe in listening and partnering with families to find the best treatment option for their children. I strive to treat every child in the way I would want others to care for my own children.


General Information
Medical Schools
:
MD, University of Chicago Division of the Biological Sciences The Pritzker School of Medicine (2000)
Undergraduate Schools
:
BA, Houghton College (NY) (1992)
Internships
:
University of Chicago/Comer Children's Hospital Program (2001)
Residency Programs
:
University of Chicago/Comer Children's Hospital Program, Pediatrics (2003)
Fellowships
:
University of Colorado (University Hospital) Program, Pediatric Infectious Diseases (2007)
Languages
:
English
Department
:
Pediatrics-Infectious Diseases