Samuel Dominguez, MD, PhD
Professor, Pediatrics-Infectious Diseases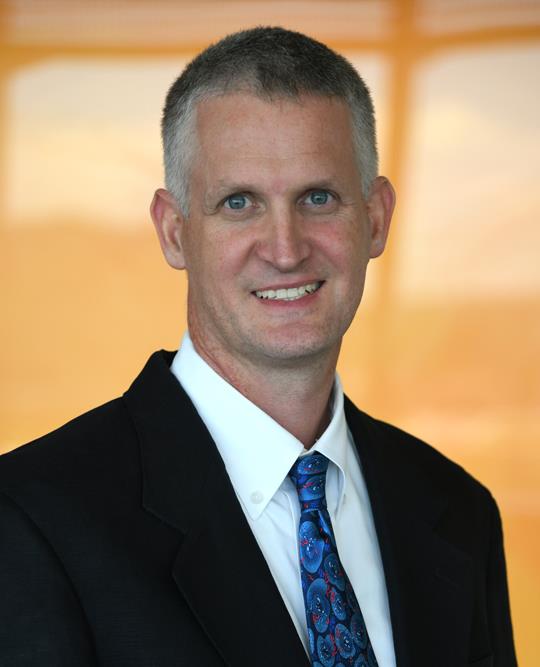 Medical School
:
MD, University of Chicago Division of the Biological Sciences The Pritzker School of Medicine (2000)
Undergraduate School
:
BA, Houghton College (NY) (1992)
Internship
:
University of Chicago/Comer Children's Hospital Program (2001)
Residency
:
University of Chicago/Comer Children's Hospital Program, Pediatrics (2003)
Fellowships
:
University of Colorado (University Hospital) Program, Pediatric Infectious Diseases (2007)
Languages
:
English
Department
:
Pediatrics-Infectious Diseases
Professional Titles
Associate Professor of Pediatrics
Research Interests
I am interested in enterovirus infections
Teaching
Course Director/Facilitator (2015)
Colorado School of Public Health,
Epidemiology of Infectious Diseases
Microbiology Rounds – leader (2016)
School of Medicine, Pediatrics
Children's Hospital Colorado
Global Health and Disaster Course – director of laboratory course (2017)
Colorado School of Public Health, Pediatrics
Publications
Bonavia A, Dominguez SR, Dveksler G, Gagneten S, Howard M, Jeffers S, Qian Z, Smith MK, Thackray LB, Tresnan DB, Wentworth DE, Wessner DR, Williams RK, Miura TA. Kathryn V. Holmes: A Career of Contributions to the Coronavirus Field. Viruses. 2022 Jul 20;14(7). PubMed PMID: 35891553
Windsor WJ, Lamb MM, Dominguez SR, Mistry RD, Rao S. Clinical characteristics and illness course based on pathogen among children with respiratory illness presenting to an emergency department. J Med Virol. 2022 Dec;94(12):6103-6110. PubMed PMID: 35882541
Frost HM, Sebastian T, Keith A, Kurtz M, Dominguez SR, Parker SK, Jenkins TC. COVID-19 and Acute Otitis Media in Children: A Case Series. J Prim Care Community Health. 2022 Jan-Dec;13:21501319221082351. PubMed PMID: 35289210
Messacar K, Palmer C, Gregoire L, Elliott A, Ackley E, Perraillon MC, Tyler KL, Dominguez SR. Clinical and Financial Impact of a Diagnostic Stewardship Program for Children with Suspected Central Nervous System Infection. J Pediatr. 2022 May;244:161-168.e1. PubMed PMID: 35150729
Nguyen-Tran H, Park SW, Messacar K, Dominguez SR, Vogt MR, Permar S, Permaul P, Hernandez M, Douek DC, McDermott AB, Metcalf CJE, Grenfell B, Spaulding AB. Enterovirus D68: a test case for the use of immunological surveillance to develop tools to mitigate the pandemic potential of emerging pathogens. Lancet Microbe. 2022 Feb;3(2):e83-e85. PubMed PMID: 35036969
Specialty Information
Specialties
Pediatric Infectious Diseases, Board Certification (2007)
Pediatrics, Board Certification (2003)
Conditions & Treatments
Child and Teen Health
Infections
Clinical Interests
I am interested in caring for children with any pediatric infectious disease. I have particular interests in Kawasaki Disease, emerging pathogens, respiratory viral infections, and Clostridium difficile infections.

Care Philosophy
I strive to provide compassionate, evidence based, family centered care for my patients. I believe in listening and partnering with families to find the best treatment option for their children. I strive to treat every child in the way I would want others to care for my own children.


General Information
Medical Schools
:
MD, University of Chicago Division of the Biological Sciences The Pritzker School of Medicine (2000)
Undergraduate Schools
:
BA, Houghton College (NY) (1992)
Internships
:
University of Chicago/Comer Children's Hospital Program (2001)
Residency Programs
:
University of Chicago/Comer Children's Hospital Program, Pediatrics (2003)
Fellowships
:
University of Colorado (University Hospital) Program, Pediatric Infectious Diseases (2007)
Languages
:
English
Department
:
Pediatrics-Infectious Diseases