Anne Stratton, MD
Associate Professor of Clinical Practice, Physical Medicine & Rehabilitation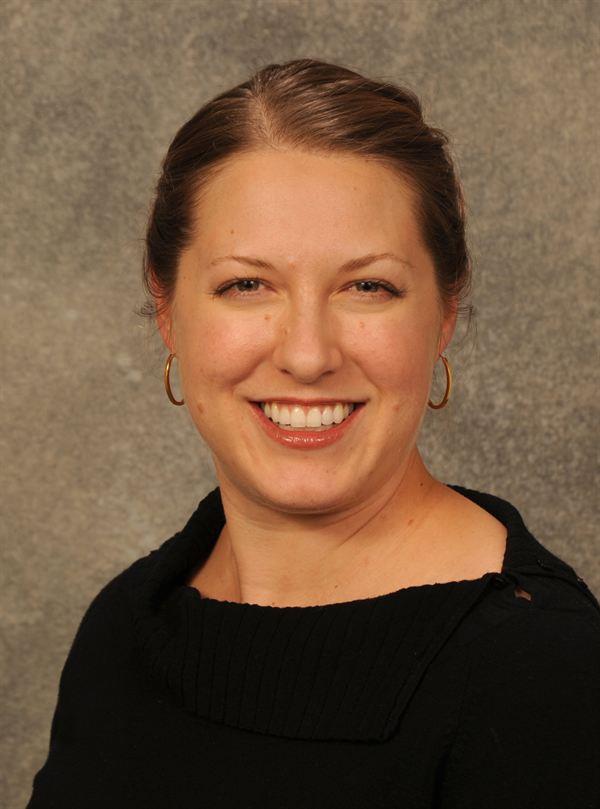 Medical School
:
MD, University of Cincinnati College of Medicine (2004)
Undergraduate School
:
BS, Denison University (OH) (2000)
Internship
:
University of Colorado (University Hospital) Program (2005)
Residency
:
University of Colorado (University Hospital) Program, Pediatrics (2009)
Fellowships
:
University of Colorado (Children's Hospital Colorado) Program, Pediatric Rehabilitation Medicine (2010)
Languages
:
English
Department
:
Physical Medicine & Rehabilitation
Publications
Stratton AT, Roberts Iii RO, Kupfer O, Carry T, Parsons J, Apkon S. Pediatric neuromuscular disorders: Care considerations during the COVID-19 pandemic. J Pediatr Rehabil Med. 2020;13(3):405-414. PubMed PMID: 33185615
Vadivelu S, Stratton A, Pierce W. Pediatric tone management. Phys Med Rehabil Clin N Am. 2015 Feb;26(1):69-78. PubMed PMID: 25479780
Specialty Information
Specialties
Pediatrics, Board Certification (2009)
Physical Medicine and Rehabilitation, Board Certification
Conditions & Treatments
Rehabilitation Therapy
Child and Teen Health
Brain and Nervous System - Neuromuscular Diseases
Brain and Nervous System - Movement Disorders
Brain and Nervous System - Cerebral Palsy
Brain and Nervous System - Traumatic and Acquired Brain Injuries
Brain and Nervous System
Clinical Interests
My clinical interests include: Pediatric neuromuscular disease, Rett and Rett-like Syndromes, Pediatric Brain injuries from Concussion to severe traumatic brain injuries, Cerebral palsy, Pediatric spasticity management, infant torticollis, and Brachial Plexus Birth Palsies

Care Philosophy
I strive to better care for my patients and their families by understanding how their condition fits into their lives. I also feel that educating my patients and families is important to empower them in their journey toward improved health and function.


Personal Interests
In my spare time, I enjoy running, being a mother, and eating my husband's cooking. I don't really cook but can make a pretty decent pie and scoop a mean bowl of ice cream.
Volunteer Activities
I'm on the National Medical Advisory Committee for Cure SMA, am a coach for Girls on the Run at my daughter's school, a Girl Scout troop leader, and a Sunday School teacher.
Public Speaking
Yes
I have given talks in a variety of settings, from local groups to Regional and National conferences, on concussion, equipment and bracing in special needs, and spasticity and tone management.
General Information
Medical Schools
:
MD, University of Cincinnati College of Medicine (2004)
Undergraduate Schools
:
BS, Denison University (OH) (2000)
Internships
:
University of Colorado (University Hospital) Program (2005)
Residency Programs
:
University of Colorado (University Hospital) Program, Pediatrics (2009)
Fellowships
:
University of Colorado (Children's Hospital Colorado) Program, Pediatric Rehabilitation Medicine (2010)
Languages
:
English
Department
:
Physical Medicine & Rehabilitation