Marshall Thomas, MD
Professor Emeritus, Psychiatry-Med Students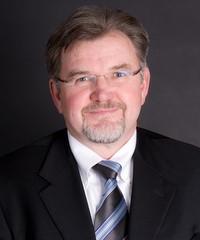 Download CV
Medical School
:
MD, Baylor College of Medicine (1980)
Undergraduate School
:
BA, University of Texas–Austin (TX) (1976)
Residency
:
University of Colorado, Psychiatry (1984)
Fellowships
:
University of Colorado, Psychiatry (1986)
Languages
:
English
Department
:
Psychiatry-Med Students
Professional Titles
Executive Director, University of Colorado Depression Center
Recognition & Awards
Katharine Reed Cummings Award, Colorado Organization for Program Evaluation (2006)

Jay Scully Teaching Award, University of Colorado Denver Health Science Center (2005)

Research Interests
My research interests include Bipolar Disorder, Psychopharmacology, Health Services Research and Integrated Care.
Publications
Shore JH, Waugh M, Calderone J, Donahue A, Rodriguez J, Peters D, Thomas M, Giese A. Evaluation of Telepsychiatry-Enabled Perinatal Integrated Care. Psychiatr Serv. 2020 Feb 5;:appips201900143. [Epub ahead of print] PubMed PMID: 32019433
Mishkind MC, Shore JH, Bishop K, D'Amato K, Brame A, Thomas M, Schneck CD. Rapid Conversion to Telemental Health Services in Response to COVID-19: Experiences of Two Outpatient Mental Health Clinics. Telemed J E Health. 2020 Dec 28. [Epub ahead of print] PubMed PMID: 33393857
Waxmonsky J, Verchinina L, Kim HM, Lai Z, Eisenberg D, Kyle JT, Nord KM, Rementer JH, Goodrich DE, Bauer MS, Thomas MR, Kilbourne AM. Correlates of Emergency Department Use by Individuals With Bipolar Disorder Enrolled in a Collaborative Care Implementation Study. Psychiatr Serv. 2016 Nov 1;67(11):1265-1268. PubMed PMID: 27247174
Hubley S, Lynch SB, Schneck C, Thomas M, Shore J. Review of key telepsychiatry outcomes. World J Psychiatry. 2016 Jun 22;6(2):269-82. PubMed PMID: 27354970
Waugh M, Voyles D, Thomas MR. Telepsychiatry: Benefits and costs in a changing health-care environment. Int Rev Psychiatry. 2015 Dec;27(6):558-68. PubMed PMID: 26586193
Specialty Information
Specialties
Psychiatry, Board Certification (1992)
Conditions & Treatments
Mental Health and Behavior
Mental Health and Behavior - Bipolar Disorder
Clinical Interests
I am interested in psychopharmacology, mood disorders and psychoanalysis.


General Information
Medical Schools
:
MD, Baylor College of Medicine (1980)
Undergraduate Schools
:
BA, University of Texas–Austin (TX) (1976)
Residency Programs
:
University of Colorado, Psychiatry (1984)
Fellowships
:
University of Colorado, Psychiatry (1986)
Download CV
Languages
:
English
Department
:
Psychiatry-Med Students