Michael Allen, MD
Professor, Psychiatry-Adult Psychiatry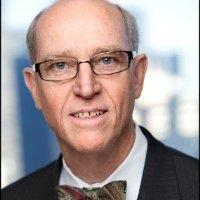 Download CV
Medical School
:
MD, University of South Carolina School of Medicine (1979)
Undergraduate School
:
BS, Florida State University (FL) (1975)
Residency
:
Institute of Living/Hartford Hospital Program, Chief Resident, Psychiatry (1983)
Languages
:
English
Department
:
Psychiatry-Adult Psychiatry
Publications
Goldman-Mellor SJ, Bhat HS, Allen MH, Schoenbaum M. Suicide Risk Among Hospitalized Versus Discharged Deliberate Self-Harm Patients: Generalized Random Forest Analysis Using a Large Claims Data Set. Am J Prev Med. 2022 Apr;62(4):558-566. PubMed PMID: 34810041
Bryan CJ, Thomsen CJ, Bryan AO, Baker JC, May AM, Allen MH. Scores on the suicide cognitions scale-revised (SCS-R) predict future suicide attempts among primary care patients denying suicide ideation and prior attempts. J Affect Disord. 2022 Sep 15;313:21-26. PubMed PMID: 35772624
Bryan CJ, Allen MH, Hoge CW. Weighing the Costs and Benefits of Universal Suicide Risk Screening in Primary Care: An Evidence-Based Approach. Psychiatr Serv. 2022 Jul 11;:appips202100611. [Epub ahead of print] PubMed PMID: 35811562
Bryan CJ, May AM, Thomsen CJ, Allen MH, Cunningham CA, Wine MD, Taylor KB, Baker JC, Bryan AO, Harris JA, Russell WA. Psychometric evaluation of the Suicide Cognitions Scale-Revised (SCS-R). Military Psychology (epub 8 April 2021). DOI: 10.1080/08995605.2021.1897498
Bryan CJ, Allen MH, Thomsen CJ, May AM, Baker JC, Bryan AO, Harris JA, Cunningham CA, Taylor KB, Wine MD, Young J, Williams S, White K, Smith L, Lawson WC, Hope T, Russell W, Hinkson KD, Cheney T, Arne K. Improving Suicide Risk Screening to Identify the Highest Risk Patients: Results From the PRImary Care Screening Methods (PRISM) Study. Ann Fam Med. 2021 Nov-Dec;19(6):492-498. PubMed PMID: 34750123
Specialty Information
Specialties
Psychiatry, Board Certification (1984)
Conditions & Treatments
Mental Health and Behavior
Mental Health and Behavior - Bipolar Disorder
Mental Health and Behavior - Depression
Clinical Interests
I am interested in treating bipolar disorder and emergency psychiatry.


General Information
Medical Schools
:
MD, University of South Carolina School of Medicine (1979)
Undergraduate Schools
:
BS, Florida State University (FL) (1975)
Residency Programs
:
Institute of Living/Hartford Hospital Program, Chief Resident, Psychiatry (1983)
Download CV
Languages
:
English
Department
:
Psychiatry-Adult Psychiatry