David Ingram, MD
Associate Professor, Radiology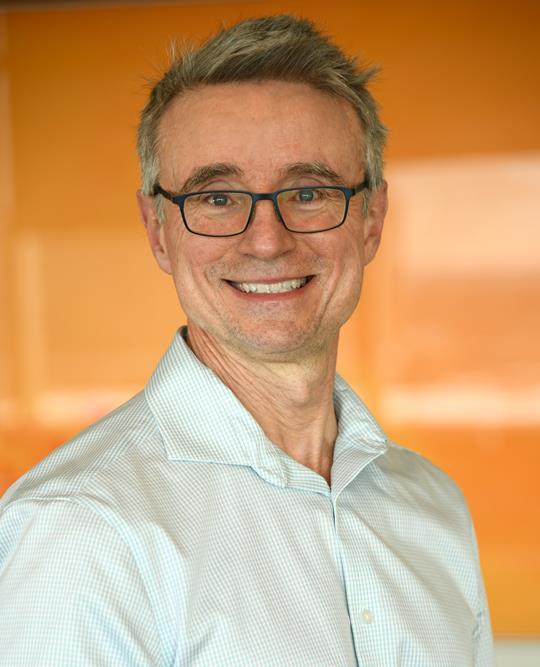 Download CV
Medical School
:
MD, Medical University of South Carolina College of Medicine (1985)
Undergraduate School
:
BS, Clemson University (SC) (1981)
Residency
:
Medical College of Virginia, Virginia Commonwealth University, Diagnostic (1989)
Fellowships
:
Children's National Medical Center/George Washington University Program, Pediatric Radiology (1991)
Languages
:
English
Department
:
Radiology
Recognition & Awards
FACR, American College of Radiology (2018)
Fellow of the American College of Radiology
Teaching
Associate Professor (2016)
School of Medicine, Radiology
Pediatric Radiology
Publications
Warren BB, Thornhill D, Stein JM, Fadell MF, Ingram JD et al. Young Adult Outcomes of Childhood Prophylaxis for Severe Hemophilia A: Results of the Joint Outcome Continuation Study. Blood Advances, 2020: June 9:4(11):2451-2459 PMID: 34292157
Perineal Impalement by Rose Bush Resulting in Rectal and Bladder Penetration. Unknown Case 244. Society for Pediatric Radiology, published online for two weeks, Spring 2020.
Fadell MF, Weinman JP, Gralla J, Stewart JR, Miller AL, Harned RK, Ingram JD, Strain JD CT Outperforms Radiographs at a Comparable Radiation Dose in the Assessment For Spondylolysis. Ped Radiol, 2015 Jul;45(7):1026-1030, epub: February 25 2015 10.1007/s00247-015-3278-z
Chang FM, Ma J, Pan Z, Ingram JD, Novais EN Acetabular Remodeling After a Varus Derotational Osteotomy in Children with Cerebral Palsy. J Pediatr Orthop, 2015 Mar 12 (epub ahead of print)
Ingram JD. Chapter 8 Radiographic Assessment, 3rd Ed. Czervinske/Barnhart: Perinatal and Pediatric Respiratory Care. Saunders. 2010.
Specialty Information
Specialties
Pediatric Radiology, Board Certification (1995, 2015)
Diagnostic, Board Certification (1989)
Conditions & Treatments
Radiology
Child and Teen Health
Clinical Interests
Pediatric Radiology

Care Philosophy
I utilize radiology to diagnose and sometimes treat medical conditions in children and teens that is cost effective and respects the principles of Image Gently to reduce radiation.


General Information
Medical Schools
:
MD, Medical University of South Carolina College of Medicine (1985)
Undergraduate Schools
:
BS, Clemson University (SC) (1981)
Residency Programs
:
Medical College of Virginia, Virginia Commonwealth University, Diagnostic (1989)
Fellowships
:
Children's National Medical Center/George Washington University Program, Pediatric Radiology (1991)
Download CV
Languages
:
English
Department
:
Radiology