Steven Edmundowicz, MD
Professor, Medicine-Gastroenterology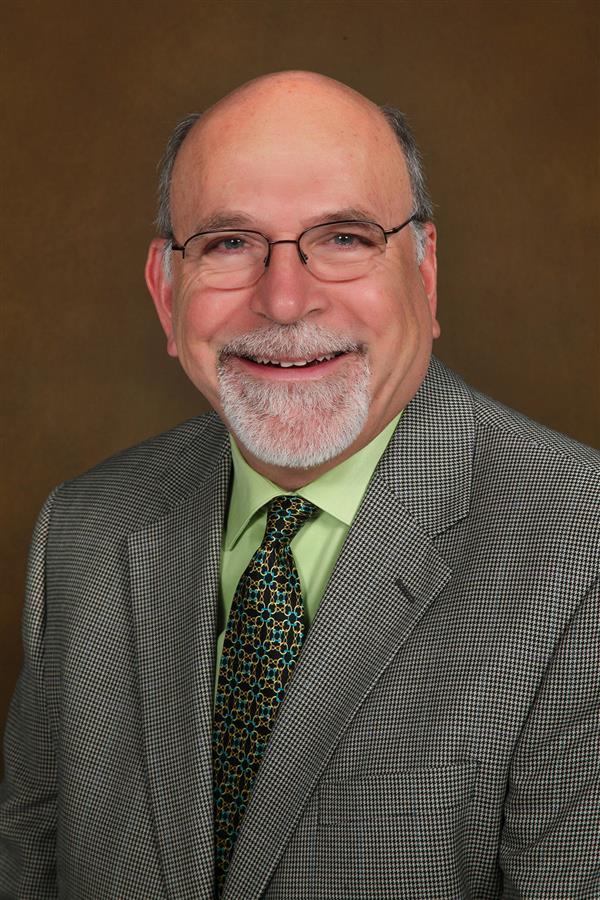 Medical School
:
MD, Jefferson Medical College of Thomas Jefferson University (1983)
Undergraduate School
:
BS, University of Notre Dame (IN) (1979)
Internship
:
Washington University/Barnes-Jewish Hospital/St. Louis Children's Hospital (1983)
Residency
:
Washington University/Barnes-Jewish Hospital/St. Louis Children's Hospital, Chief Resident, Internal Medicine (1986)
Fellowships
:
Washington University in St. Louis, Gastroenterology (1988)
Languages
:
English
Department
:
Medicine-Gastroenterology
Professional Titles
Medical Director of the Digestive Health Center
Recognition & Awards
Master of the ASGE, ASGE (2019)
Recognition for outstanding service to the ASGE beyond the level of Fellowship
Fellow of the ASGE, ASGE (2012)
Recognition for expertise and participation in the national endoscopy society, ASGE (American Society for Gastrointestinal Endoscopy)
Teaching
Professor (2015)
School of Medicine, Medicine
Gastroenterology, Therapeutic Endoscopy
Interim Division Director of Gastroenterology and Hepatology (2019)
School of Medicine, Medicine
Divisional Administration, Faculty mentoring
Publications
Mittal C, Muthusamy VR, Simon VC, Brauer BC, Mullady DK, Hollander T, Sloan I, Kushnir V, Early D, Rastogi A, Hammad HT, Edmundowicz SA, Han S, Thaker AM, Ezekwe E, Wani S, Kwasny MJ, Komanduri S. Threshold evaluation for optimal number of endoscopic treatment sessions to achieve complete eradication of Barrett's metaplasia. Endoscopy. 2022 Oct;54(10):927-933. PubMed PMID: 35135015
Nieto J, Mekaroonkamol P, Shah R, Khashab MA, Loren DE, Waxman I, Edmundowicz SA, Willingham FF. Electrocautery-enhanced Lumen-apposing Metal Stents in the Management of Symptomatic Pancreatic Fluid Collections: Results From the Multicenter Prospective Pivotal Trial. J Clin Gastroenterol. 2021 Apr 23. [Epub ahead of print] PubMed PMID: 33899781
Han S, Attwell AR, Tatman P, Edmundowicz SA, Hammad HT, Wagh MS, Wani S, Shah RJ. Adverse Events Associated With Therapeutic Endoscopic Retrograde Pancreatography. Pancreas. 2021 Mar 1;50(3):378-385. PubMed PMID: 33835969
Kolb JM, Wani S, Soetikno R, Edmundowicz SA, Hammad H. Endoscopic submucosal dissection for early esophageal and gastric neoplasia in decompensated cirrhosis with varices. Endoscopy. 2021 Apr;53(4):E128-E129. PubMed PMID: 32757192
Han S, Tatman P, Mehrotra S, Wani S, Attwell AR, Edmundowicz SA, Brauer BC, Wagh MS, Hammad HT, Shah RJ. Combination of ERCP-Based Modalities Increases Diagnostic Yield for Biliary Strictures. Dig Dis Sci. 2021 Apr;66(4):1276-1284. PubMed PMID: 32430658
Specialty Information
Specialties
Gastroenterology, Board Certification
Conditions & Treatments
Digestive System - Therapeutic Endoscopy
Digestive System
Digestive System - Gastroesophageal Reflux
Digestive System - Gastroenterology (Stomach, Bowel, General GI Problems)
Digestive System - Colonoscopy
Personal Interests
I enjoy my family here in Denver and across the US. My wife and I have 4 adult children and 4 grandchildren. We enjoy spending time with our grandchildren, our two Labradors, hiking, skiing and fly fishing in our free time.
Public Speaking
Yes
Importance of colon cancer screening.
General Information
Medical Schools
:
MD, Jefferson Medical College of Thomas Jefferson University (1983)
Undergraduate Schools
:
BS, University of Notre Dame (IN) (1979)
Internships
:
Washington University/Barnes-Jewish Hospital/St. Louis Children's Hospital (1983)
Residency Programs
:
Washington University/Barnes-Jewish Hospital/St. Louis Children's Hospital, Chief Resident, Internal Medicine (1986)
Fellowships
:
Washington University in St. Louis, Gastroenterology (1988)
Languages
:
English
Department
:
Medicine-Gastroenterology