Patricia Yoon, MD
Associate Professor, Otolaryngology - Head and Neck Surgery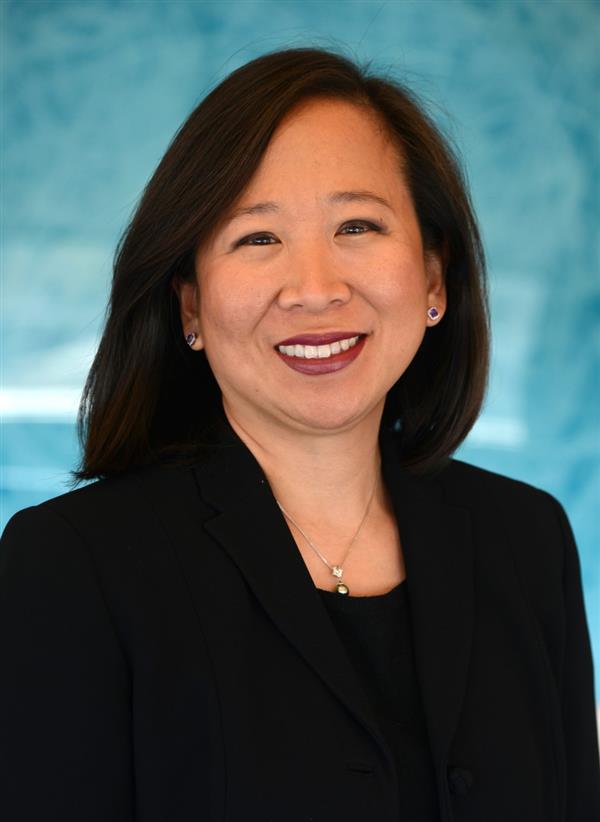 Medical School
:
MD, Northwestern University The Feinberg School of Medicine (1997)
Undergraduate School
:
AB, Harvard University (MA) (1991)
Internship
:
Stanford University Program (1998)
Residency
:
Stanford University Program, Otolaryngology - Head & Neck Surgery (2002)
Fellowships
:
University of Washington Program, Pediatric Otolaryngology (2003)
Languages
:
English
Department
:
Otolaryngology - Head and Neck Surgery
Publications
Sbeih F, Bouzaher MH, Appachi S, Schwartz S, Cohen MS, Carvalho D, Yoon P, Liu YC, Anne S. Safety of Cochlear Implantation in Children 12 Months or Younger: Systematic Review and Meta-analysis. Otolaryngol Head Neck Surg. 2022 Dec;167(6):912-922. PubMed PMID: 34982600
Elling CL, Scholes MA, Streubel SO, Larson ED, Wine TM, Bootpetch TC, Yoon PJ, Kofonow JM, Gubbels SP, Cass SP, Robertson CE, Jenkins HA, Prager JD, Frank DN, Chan KH, Friedman NR, Ryan AF, Santos-Cortez RLP. The FUT2 Variant c.461G>A (p.Trp154*) Is Associated With Differentially Expressed Genes and Nasopharyngeal Microbiota Shifts in Patients With Otitis Media. Front Cell Infect Microbiol. January 2022:798246. PubMed PMID: 35096646
Lyle W, Sajjad A, Yoon P, Anne S. Resolution of auditory neuropathy spectrum disorder after shunt placement in a patient with hydrocephalus: A case report. Am J Otolaryngol. 2022 Jan-Feb;43(1):103250. PubMed PMID: 34601219
Roby B, Yoon PJ. Tympanomastoidectomy and ossicular chain reconstruction. In: Scholes MA, Ramakrishnan V, Eds. ENT Secrets, 5th Edition. Philadelphia: Elsevier. May 2022.
Yoon PJ (section editor), Scholes MA, Herrmann BW. Ear, Nose & Throat. In: Hay WW, et al., Eds. Current Pediatric Diagnosis and Treatment, 26th Edition. New York: Lange/McGraw Hill. May 2022.
Professional Memberships
American Society of Pediatric Otolaryngology (ASPO), Fellow
American College of Surgeons (ACS), Fellow
American Academy of Otolaryngology-Head & Neck Surgery (AAO-HNS), Pediatric Otolaryngology Education Committee
Otolaryngology Education Committee, Pediatric Otolaryngology Committee
The Bill Daniels Center for Children's Hearing, Associate Director
Pediatric Otolarynology Fellowship Training Program, Program Director
Colorado ENT Society, Member
Specialty Information
Specialties
Pediatric Otolaryngology, Board Certification (2003)
Conditions & Treatments
Ear, Nose, and Throat (ENT) - Ear Infection
Ear, Nose, and Throat (ENT) - Eardrum Perforation
Ear, Nose, and Throat (ENT) - Hearing Loss
Ear, Nose, and Throat (ENT) - Snoring
Ear, Nose, and Throat (ENT) - Tonsillitis
Ear, Nose, and Throat (ENT) - Vocal Cord Paralysis
Ear, Nose, and Throat (ENT) - Dysphagia (Trouble Swallowing)
Ear, Nose, and Throat (ENT)
Clinical Interests
I am interested in congenital hearing loss, cochlear implantation and airway/breathing problems.


General Information
Medical Schools
:
MD, Northwestern University The Feinberg School of Medicine (1997)
Undergraduate Schools
:
AB, Harvard University (MA) (1991)
Internships
:
Stanford University Program (1998)
Residency Programs
:
Stanford University Program, Otolaryngology - Head & Neck Surgery (2002)
Fellowships
:
University of Washington Program, Pediatric Otolaryngology (2003)
Languages
:
English
Department
:
Otolaryngology - Head and Neck Surgery