Ivana Yang, PhD
Professor, Biomedical Informatics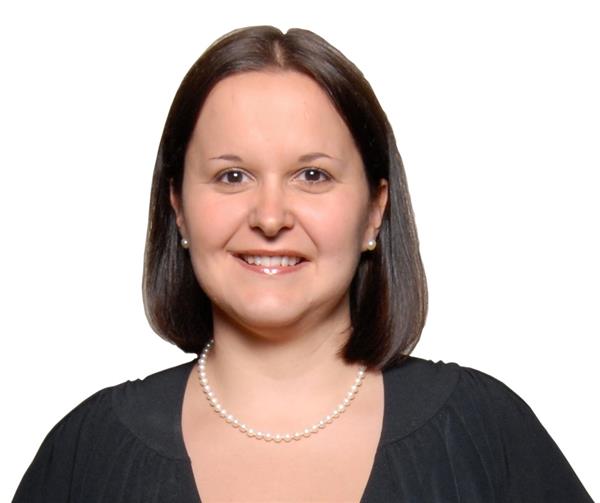 Download CV
Undergraduate Schools
:
BS, The College of William and Mary (1996)
PhD, University of North Carolina–Chapel Hill (NC) (2000)
Languages
:
English, Croatian
Department
: Biomedical Informatics
Professional Titles
Professor
Vice Chair for Faculty Equity and Advancement
Research Interests
My research program uses genetics, transcriptomics, epigenomics and animal/cell models of disease to enhance early detection, predict outcome, develop biomarkers, and design personalized therapeutic strategies in lung disease. Specific current disease areas of interest include asthma and allergy in underrepresented minority populations, pulmonary fibrosis, and sarcoidosis. I have been continuously funded by the NIH for 15 years and have published over 150 manuscripts (original articles, reviews, editorials, and book chapters) in the field of genomics of lung disease. I teach graduate levels courses in human genetics, genomics and epigenetics. I mentor undergraduate and graduate students, postdoctoral fellows and junior faculty. I am an active training member on multiple NIH-funded training programs at the University of Colorado, deputy director of a T32 in molecular and systems toxicology, and the multi-PI for the NHLBI-sponsored PRIDE Academy: Impact of Ancestry and Gender to omics of lung diseases. As the Chair of the Education Committee for the Colorado Center for Personalized Medicine (CCPM), I have developed curriculum for the online Graduate Certificate in Personalized and Genomic Medicine that launched this year and I lead as the Program co-Director.
Publications
Furusawa H, Peljto AL, Walts AD, Cardwell J, Molyneaux PL, Lee JS, Fernández Pérez ER, Wolters PJ, Yang IV, Schwartz DA. Common idiopathic pulmonary fibrosis risk variants are associated with hypersensitivity pneumonitis. Thorax. 2022 Jan 7. [Epub ahead of print] PubMed PMID: 34996848
Kurche JS, Stancil IT, Michalski JE, Yang IV, Schwartz DA. Dysregulated Cell-Cell Communication Characterizes Pulmonary Fibrosis. Cells. 2022 Oct 21;11(20). PubMed PMID: 36291184
Steele MP, Peljto AL, Mathai SK, Humphries S, Bang TJ, Oh A, Teague S, Cicchetti G, Sigakis C, Kropski JA, Loyd JE, Blackwell TS, Brown KK, Schwarz MI, Warren RA, Powers J, Walts AD, Markin C, Fingerlin TE, Yang IV, Lynch DA, Lee JS, Schwartz DA. Incidence and Progression of Fibrotic Lung Disease in an At-Risk Cohort. Am J Respir Crit Care Med. 2022 Sep 12. [Epub ahead of print] PubMed PMID: 36094461
Li L, Konigsberg IR, Bhargava M, Liu S, MacPhail K, Mayer A, Davidson EJ, Liao SY, Lei Z, Mroz PM, Fingerlin TE, Yang IV, Maier LA. Multiomic Signatures of Chronic Beryllium Disease Bronchoalveolar Lavage Cells Relate to T-Cell Function and Innate Immunity. Am J Respir Cell Mol Biol. 2022 Dec;67(6):632-640. PubMed PMID: 35972918
Jang SK, Evans L, Fialkowski A, Arnett DK, Ashley-Koch AE, Barnes KC, Becker DM, Bis JC, Blangero J, Bleecker ER, Boorgula MP, Bowden DW, Brody JA, Cade BE, Jenkins BWC, Carson AP, Chavan S, Cupples LA, Custer B, Damrauer SM, David SP, de Andrade M, Dinardo CL, Fingerlin TE, Fornage M, Freedman BI, Garrett ME, Gharib SA, Glahn DC, Haessler J, Heckbert SR, Hokanson JE, Hou L, Hwang SJ, Hyman MC, Judy R, Justice AE, Kaplan RC, Kardia SLR, Kelly S, Kim W, Kooperberg C, Levy D, Lloyd-Jones DM, Loos RJF, Manichaikul AW, Gladwin MT, Martin LW, Nouraie M, Melander O, Meyers DA, Montgomery CG, North KE, Oelsner EC, Palmer ND, Payton M, Peljto AL, Peyser PA, Preuss M, Psaty BM, Qiao D, Rader DJ, Rafaels N, Redline S, Reed RM, Reiner AP, Rich SS, Rotter JI, Schwartz DA, Shadyab AH, Silverman EK, Smith NL, Smith JG, Smith AV, Smith JA, Tang W, Taylor KD, Telen MJ, Vasan RS, Gordeuk VR, Wang Z, Wiggins KL, Yanek LR, Yang IV, Young KA, Young KL, Zhang Y, Liu DJ, Keller MC, Vrieze S. Rare genetic variants explain missing heritability in smoking. Nat Hum Behav. 2022 Nov;6(11):1577-1586. PubMed PMID: 35927319
Volunteer Activities
Denver Museum of Nature and Science and Epilepsy Foundation of Colorado and Wyoming
Public Speaking
Yes
Epigenetics, Genetics, Personalized Medicine, Pulmonary Fibrosis
General Information
Undergraduate Schools
:
BS, The College of William and Mary (1996)
PhD, University of North Carolina–Chapel Hill (NC) (2000)
Download CV
Languages
:
English, Croatian
Department
: Biomedical Informatics