Hannah Chung, MD
Assistant Professor, Radiology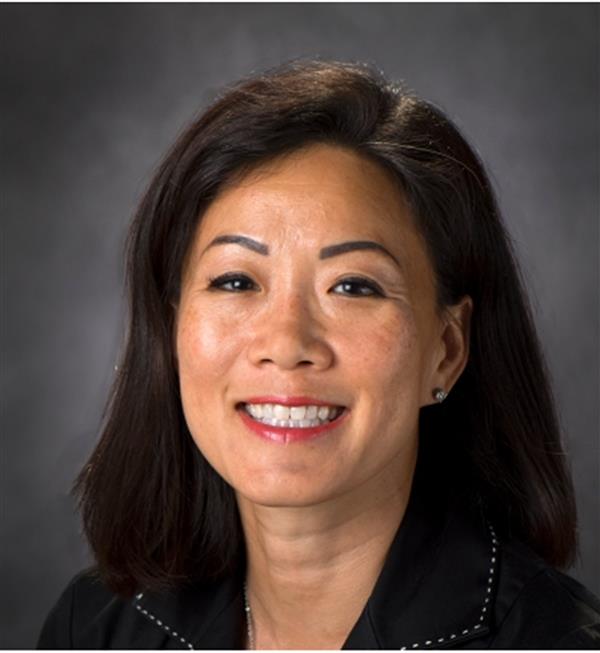 Download CV
Medical School
:
MD, Ohio State University College of Medicine (1995)
Undergraduate School
:
BSc (Hons), Ohio State University (OH) (1991)
Internship
:
MacNeal Hospital Program (1996)
Residency
:
University of Utah Medical Center Program, Diagnostic (2001)
Fellowships
:
UCLA Medical Center Program, Women's Imaging (2002)
University of Utah Program, Nuclear Medicine (1997)
Department
:
Radiology
Teaching
Assistant Professor (2023)
School of Medicine, Radiology
Resident and Fellow Education
Publications
Chung HL, Bevers TB, Legha RS, Speer ME, Tso HH, Sun J, Leung JWT. Nipple Discharge Imaging Evaluation with Mammography, Ultrasound, Galactography, and MRI. Acad Radiol. 2023 May;30(5):783-797. PubMed PMID: 35760711
Chung HL, Bragg AC, Shin K, Speer ME, Sun J, Leung JWT. Diagnostic ultrasound of the chest wall in the symptomatic patient after mastectomy. Clin Imaging. 2023 May 23;101:126-132. doi: 10.1016/j.clinimag.2023.05.004. Epub ahead of print. PMID: 37331150.
Xie CL,Whitman GJ, Middleton LP, Bevers, TB, Bedrosian I, Chung HL. Isolated Flat Epithelial Atypia: Upgrade Outcomes After Multidisciplinary Review–Based Management Using Excision or Imaging Surveillance, Journal of Breast Imaging, 2023;, wbad049, https://doi.org/10.1093/jbi/wbad049
Chung HL, Tso HH, Middleton LP, Sun J, Leung JWT. Axillary Nodal Metastases in Invasive Lobular Carcinoma Versus Invasive Ductal Carcinoma: Comparison of Node Detection and Morphology by Ultrasound. AJR Am J Roentgenol. 2022 Jan;218(1):33-41. PubMed PMID: 34319162
Hl C, Gj W, Jwt L, J S, Lp M, Ht LP. Ultrasound Features to Differentiate COVID-19 Vaccine-Induced Benign Adenopathy from Breast Cancer Related Malignant Adenopathy. Acad Radiol. 2022 Jul;29(7):1004-1012. PubMed PMID: 35296413
Specialty Information
Specialties
Radiology, Board Certification
American Board of Nuclear Medicine, Board Certification (2000)
Conditions & Treatments
Radiology - Breast Imaging (Mammography)
Radiology
Care Philosophy
I strive to provide the best care for each and everyone of my patients, serving them like a family member with integrity, compassion, accountability, and excellence in care.


Personal Interests
My favorite nonwork activity is skiing! We live in the worlds' best place for that.
Public Speaking
Yes
General Information
Medical Schools
:
MD, Ohio State University College of Medicine (1995)
Undergraduate Schools
:
BSc (Hons), Ohio State University (OH) (1991)
Internships
:
MacNeal Hospital Program (1996)
Residency Programs
:
University of Utah Medical Center Program, Diagnostic (2001)
Fellowships
:
UCLA Medical Center Program, Women's Imaging (2002)
University of Utah Program, Nuclear Medicine (1997)
Download CV
Department
:
Radiology