Daniel Ozzello, MD
Assistant Professor, Ophthalmology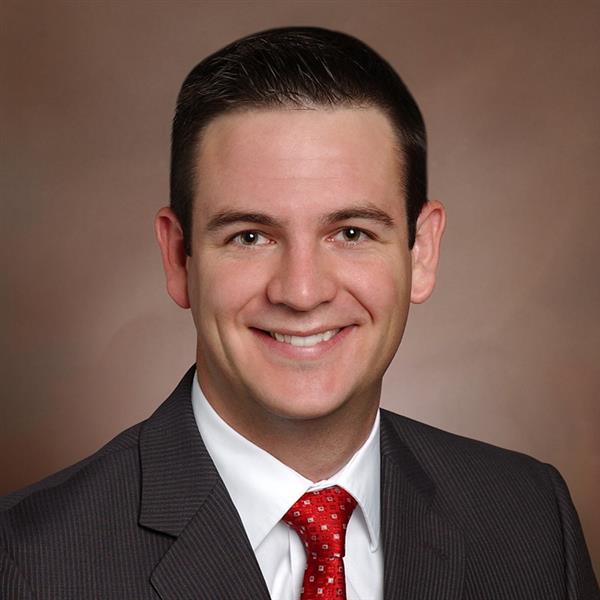 Medical School
:
MD, University of Colorado Denver School of Medicine (2015)
Undergraduate School
:
BS, Colorado State University (CO) (2010)
Internship
:
Exempla St Joseph Hospital Program (2016)
Residency
:
Thomas Jefferson University/Wills Eye Institute Program, Ophthalmology (2019)
Fellowships
:
University of California (San Diego) Program, Ophthalmology (2021)
Languages
:
English, Spanish
Department
:
Ophthalmology
Research Interests
I am interested in novel treatments for thyroid eye disease, individualized medicine, wound healing, and orbital disorders
Teaching
Assistant Professor (2023)
School of Medicine, Ophthalmology
Publications
Park KS, Ozzello DJ, Ting M, Fadare O, Liu CY, Kikkawa DO, Korn BS. Conjunctival Perivascular Epithelioid Cell Neoplasm With RBM10-TFE3 Fusion Presenting as Recurrent Subconjunctival Hemorrhage. Ophthalmic Plast Reconstr Surg. 2023 Jan-Feb 01;39(1):e15-e17. PubMed PMID: 36095845
Ozzello DJ, Dallalzadeh LO, Liu CY. Teprotumumab for chronic thyroid eye disease. Orbit. 2022 Oct;41(5):539-546. PubMed PMID: 34060414
Dallalzadeh LO, Ozzello DJ, Liu CY, Kikkawa DO, Korn BS. Secondary infection with rhino-orbital cerebral mucormycosis associated with COVID-19. Orbit. 2022 Oct;41(5):616-619. PubMed PMID: 33752571
Long CP, Ozzello DJ, Kikkawa DO, Liu CY. Cytomegalovirus Blepharitis and Keratitis Masquerading as Eyelid Malignancy. Ophthalmic Plast Reconstr Surg. 2022 Jan-Feb 01;38(1):e34. PubMed PMID: 34085992
Chan AX, Radha Saseendrakumar B, Ozzello DJ, Ting M, Yoon JS, Liu CY, Korn BS, Kikkawa DO, Baxter SL. Social determinants associated with loss of an eye in the United States using the All of Us nationwide database. Orbit. 2022 Dec;41(6):739-744. PubMed PMID: 34969350
Practice Locations
UCHealth Sue Anschutz-Rodgers Eye Center
1675 Aurora Ct
Aurora
, CO
80045
720-848-2020
Denver Health
777 Bannock St
Denver
, CO
80204
303-436-6000
Hospital Affiliation
University of Colorado Hospital
Denver Health Medical Center
Children's Hospital Colorado
Veterans Affairs Medical Center
Specialty Information
Specialties
Conditions & Treatments
Eyes and Vision - Oculofacial Plastic and Orbital Surgery
Eyes and Vision
Clinical Interests
My clinical interests include thyroid eye disease, orbital disorders, eyelid malposition, treatment of eyelid and orbital malignancies, and pediatric oculoplastic surgery.

Care Philosophy
My goal is for the best individualized care and treatment for every patient. I believe in creating partnerships with patients to strive for the best outcomes for each individual.


Personal Interests
In my spare time, I enjoy spending time in the mountains with my wife and two sons.
Volunteer Activities
I have been involved with several medical and ophthalmologic teaching partnerships with global colleagues.
Public Speaking
Yes
I enjoy giving continuing education lectures on thyroid eye disease and the evaluation of eyelid and orbit disorders.
General Information
Medical Schools
:
MD, University of Colorado Denver School of Medicine (2015)
Undergraduate Schools
:
BS, Colorado State University (CO) (2010)
Internships
:
Exempla St Joseph Hospital Program (2016)
Residency Programs
:
Thomas Jefferson University/Wills Eye Institute Program, Ophthalmology (2019)
Fellowships
:
University of California (San Diego) Program, Ophthalmology (2021)
Languages
:
English, Spanish
Department
:
Ophthalmology