Leah Kerrigan, MS, RD
Instructor, Pediatrics-Barbara Davis Center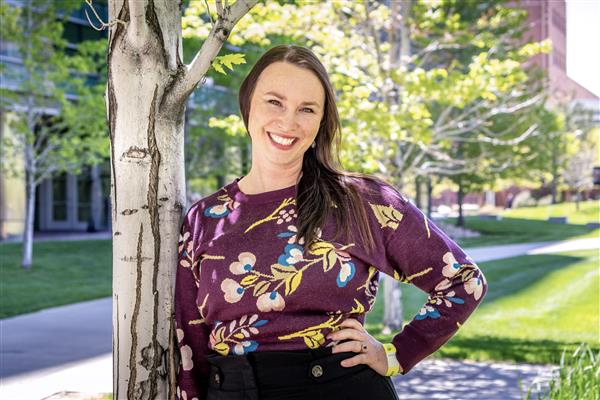 Graduate School
:
MS, Metropolitan State University (2021)
Undergraduate School
:
BA/BS, University of Colorado - Boulder (CO) (2009)
Internship
:
University of Colorado (Children's Hospital Colorado) Program (2022)
Languages
:
English
Department
:
Pediatrics-Barbara Davis Center
Recognition & Awards
Outstanding Dietetics Student - Master's Program, Colorado Academy of Nutrition and Dietetics (2021)
Outstanding Student Award, College of Health and Applied Sciences, Nutrition Department, Master of Science in Nutrition and Dietetics, Metropolitan State University of Denver (2021)
Personal Interests
In my spare time, I enjoy reading science fiction dystopian and English romantic comedy novels as well as cookbooks. I also enjoy exploring the world with my husband, playing fetch with my sweet black lab, and gardening.

Volunteer Activities
I am passionate about supporting my community in getting their nutritional and dietary needs met. I have volunteered in several soup kitchens and food banks in the Boulder/Denver area. I have also worked in a couple elementary schools- creating curriculum, materials, and resources to assist elementary students with healthier eating/physical behaviors.


General Information
Graduate Schools
:
MS, Metropolitan State University (2021)
Undergraduate Schools
:
BA/BS, University of Colorado - Boulder (CO) (2009)
Internships
:
University of Colorado (Children's Hospital Colorado) Program (2022)
Languages
:
English
Department
:
Pediatrics-Barbara Davis Center