Bilal Aijaz, MD
Assistant Professor, Medicine-Cardiology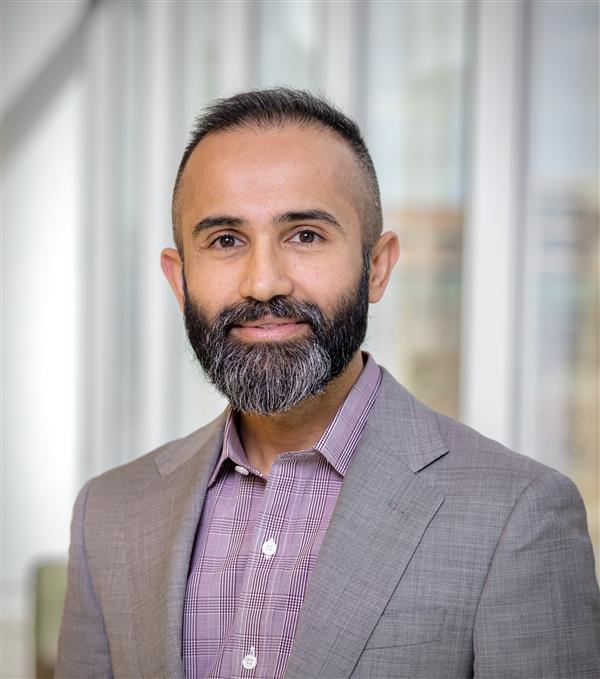 Residencies
:
University of Alabama Medical Center (Birmingham) Program, Chief Resident, Cardiovascular Disease (2012)
College of Medicine, Mayo Clinic (Rochester) Program, Adolescent Medicine (2009)
Fellowships
:
Beth Israel Deaconess Medical Center/Harvard Medical School Program, Interventional Cardiology (2013)
St Elizabeth Medical Center Program, Endovascular & Structural Heart Disease (2022)
Department
:
Medicine-Cardiology
Professional Titles
Director of Endovascular Intervention at RMR VAMC
Teaching
Assistant Professor of Medicine (2022)
School of Medicine, University of Colorado - Denver
Publications
Abudiab M, Aijaz B, Konecny T, Kopecky SL, Squires RW, Thomas RJ, Allison TG. Use of functional aerobic capacity based on stress testing to predict outcomes in normal, overweight, and obese patients. Mayo Clin Proc. 2013 Dec;88(12):1427-34. PubMed PMID: 24290116
Aijaz B, Brown TM, Sanderson BK, Bittner V. Exercise as a treatment for the risk of cardiovascular disease. Curr Treat Options Cardiovasc Med. 2010 Aug;12(4):329-41. PubMed PMID: 20842557
Aijaz B, Squires RW, Thomas RJ, Johnson BD, Allison TG. Predictive value of heart rate recovery and peak oxygen consumption for long-term mortality in patients with coronary heart disease. Am J Cardiol. 2009 Jun 15;103(12):1641-6. PubMed PMID: 19539069
Aijaz B, Babuin L, Squires RW, Kopecky SL, Johnson BD, Thomas RJ, Allison TG. Long-term mortality with multiple treadmill exercise test abnormalities: comparison between patients with and without cardiovascular disease. Am Heart J. 2008 Oct;156(4):783-9. PubMed PMID: 18926161
Aijaz B, Ammar KA, Lopez-Jimenez F, Redfield MM, Jacobsen SJ, Rodeheffer RJ. Abnormal cardiac structure and function in the metabolic syndrome: a population-based study. Mayo Clin Proc. 2008 Dec;83(12):1350-7. PubMed PMID: 19046554
Practice Locations
Rocky Mountain Regional Veterans Administration Medical Center
1700 Wheeling St
Aurora
, CO
80045
303-399-8020
Hospital Affiliation
University of Colorado Hospital
Veterans Affairs Medical Center
UCHealth Highlands Ranch Hospital
Specialty Information
Specialties
Interventional Cardiology, Board Certification
Cardiovascular Disease, Board Certification (, 2022)
RPVI, Board Certification (2013)
Clinical Interests
Complex vascular interventions, CTOs, CLTI, limb salvage, EVARs, Carotid Stenting, Venous disease, Acute DVT & PE. Structural Heart Disease, TAVRs, LAA closure.

Care Philosophy
To provide the best possible care to our patients while using modern & minimally invasive techniques.


General Information
Residency Programs
:
University of Alabama Medical Center (Birmingham) Program, Chief Resident, Cardiovascular Disease (2012)
College of Medicine, Mayo Clinic (Rochester) Program, Adolescent Medicine (2009)
Fellowships
:
Beth Israel Deaconess Medical Center/Harvard Medical School Program, Interventional Cardiology (2013)
St Elizabeth Medical Center Program, Endovascular & Structural Heart Disease (2022)
Department
:
Medicine-Cardiology