Nicole Marjon, MD, PhD
Assistant Professor, Ob/Gyn-Gynecologic Oncology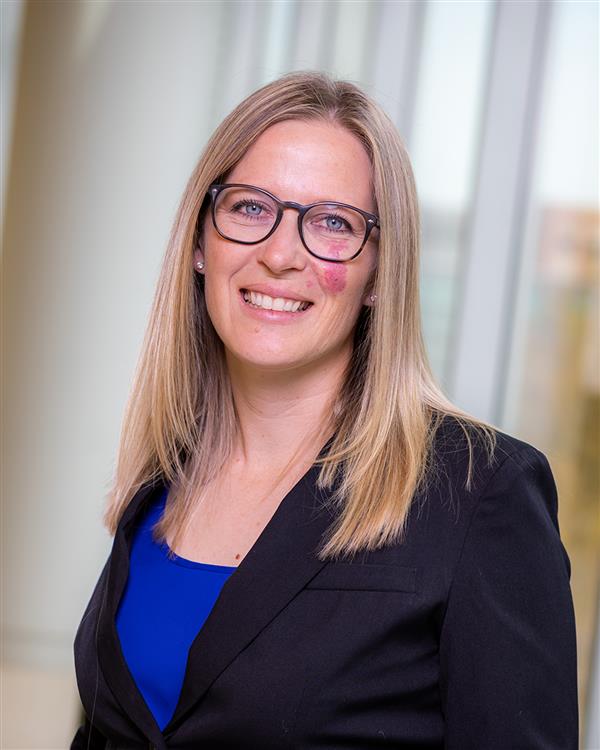 Medical School
:
MD, University of New Mexico School of Medicine
Graduate School
:
PhD, University of New Mexico
Residency
:
Stanford University Program, Obstetrics and Gynecology
Fellowships
:
University of California (San Francisco) Program, Gynecologic Oncology
Department
:
Ob/Gyn-Gynecologic Oncology
Research Interests
My current research is focused on understanding and modifying the immune microenvironment in ovarian cancer with the goal of developing novel therapeutics.
Publications
Kay AH, Marjon N, Guerra R, Alvarez EA, Chapman JS, Swanson M, Chen LL, Chen LM, Ueda S. Surgeon-placed transversus abdominis plane blocks versus thoracic epidurals in open gynecologic oncology cases: A case-control study. Perioperative Cre and Operating Room Management, 2022; 28, 100261
Clinical Interests
My clinical interests include surgical and medical treatments for cancers and precancers of the ovary, uterus, cervix, vagina, and vulva as well as gestational trophoblastic disease.

Care Philosophy
I am dedicated to working collaboratively with my patients to ensure they receive the most up to date and evidence-based treatments that align with their values and goals.


General Information
Medical Schools
:
MD, University of New Mexico School of Medicine (0001)
Graduate Schools
:
PhD, University of New Mexico (0001)
Residency Programs
:
Stanford University Program, Obstetrics and Gynecology (0001)
Fellowships
:
University of California (San Francisco) Program, Gynecologic Oncology (0001)
Department
:
Ob/Gyn-Gynecologic Oncology