Iain Konigsberg, PhD
Research Instructor, Biomedical Informatics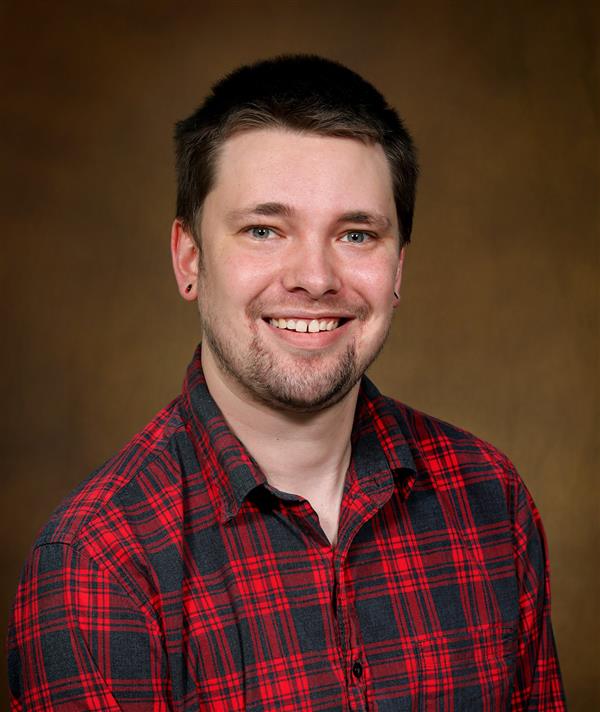 Graduate School
:
PhD, University of Colorado Health Sciences Center (2021)
Undergraduate School
:
BS, Indiana University–Bloomington (IN) (2016)
Languages
:
English
Department
: Biomedical Informatics
Publications
Konigsberg IR, Yang IV. Differential Methylation of Chronic Obstructive Pulmonary Disease Lung Macrophage Genes Sheds Light on Disease Pathogenesis. Am J Respir Cell Mol Biol. 2022 Jun;66(6):589-590. PubMed PMID: 35377834
Pan J, Li W, Ni J, Wu K, Konigsberg I, Rivera CE, Tincher C, Gregory C, Zhou X, Doak TG, Lee H, Wang Y, Gao X, Lynch M, Long H. Rates of Mutations and Transcript Errors in the Foodborne Pathogen Salmonella enterica subsp. enterica. Mol Biol Evol. 2022 Apr 10;39(4). PubMed PMID: 35446958
Borie R, Cardwell J, Konigsberg IR, Moore CM, Zhang W, Sasse SK, Gally F, Dobrinskikh E, Walts A, Powers J, Brancato J, Rojas M, Wolters PJ, Brown KK, Blackwell TS, Nakanishi T, Richards JB, Gerber AN, Fingerlin TE, Sachs N, Pulit SL, Zappala Z, Schwartz DA, Yang IV. Colocalization of Gene Expression and DNA Methylation with Genetic Risk Variants Supports Functional Roles of MUC5B and DSP in Idiopathic Pulmonary Fibrosis. Am J Respir Crit Care Med. 2022 Nov 15;206(10):1259-1270. PubMed PMID: 35816432
Arnold CG, Konigsberg I, Adams JY, Sharma S, Aggarwal N, Hopkinson A, Vest A, Campbell M, Boorgula M, Yang I, Gignoux C, Barnes KC, Monte AA. Epigenetics may characterize asymptomatic COVID-19 infection. Hum Genomics. 2022 Jul 27;16(1):27. PubMed PMID: 35897116
Li L, Konigsberg IR, Bhargava M, Liu S, MacPhail K, Mayer A, Davidson EJ, Liao SY, Lei Z, Mroz PM, Fingerlin TE, Yang IV, Maier LA. Multiomic Signatures of Chronic Beryllium Disease Bronchoalveolar Lavage Cells Relate to T-Cell Function and Innate Immunity. Am J Respir Cell Mol Biol. 2022 Dec;67(6):632-640. PubMed PMID: 35972918
Public Speaking
Yes
I am comfortable and experienced speaking on topics related to: genetics & genetic disease, omics and multi-omic integration, genetics and omics of lung disease, considerations of use of population descriptors in genetic studies.
General Information
Graduate Schools
:
PhD, University of Colorado Health Sciences Center (2021)
Undergraduate Schools
:
BS, Indiana University–Bloomington (IN) (2016)
Languages
:
English
Department
: Biomedical Informatics