Ian Stanley, PhD
Assistant Research Professor, Emergency Medicine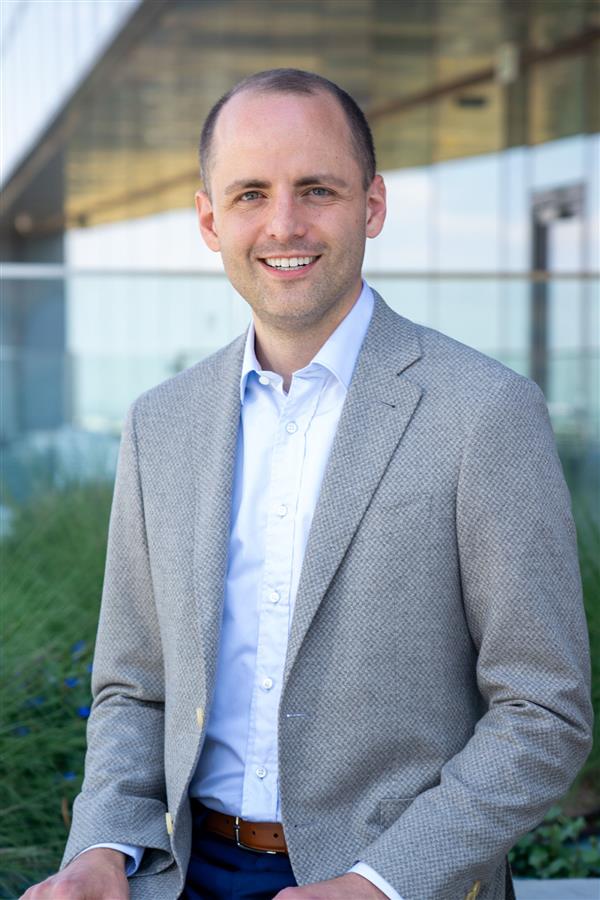 Graduate Schools
:
MS, Florida State University (2015)
PhD, Florida State University (2020)
Undergraduate School
:
BA, University of Rochester (NY) (2012)
Fellowships
:
National Center for PTSD, VA Boston Healthcare System, Psychology (2021)
Boston University School of Medicine, Psychology (2021)
Languages
:
English
Department
:
Emergency Medicine
Professional Titles
Assistant Research Professor, Department of Emergency Medicine
Psychological Health Lead, CU Anschutz Center for COMBAT Research
Publications
Stanley IH, Chu C, Gildea SM, Hwang IH, King AJ, Kennedy CJ, Luedtke A, Marx BP, O'Brien R, Petukhova MV, Sampson NA, Vogt D, Stein MB, Ursano RJ, Kessler RC. Predicting suicide attempts among U.S. Army soldiers after leaving active duty using information available before leaving active duty: results from the Study to Assess Risk and Resilience in Servicemembers-Longitudinal Study (STARRS-LS). Mol Psychiatry. 2022 Mar;27(3):1631-1639. PubMed PMID: 35058567
du Pont A, Stanley IH, Pruitt LD, Reger MA. Local implementation evaluation of a suicide prevention predictive model at a large VA health care system. Suicide Life Threat Behav. 2022 Apr;52(2):214-221. PubMed PMID: 34757649
Betz ME, Stanley IH, Anestis MD, Bryan CJ, Buck-Atkinson J, Carey N, Ghahramanlou-Holloway M, Morrissey BH, Holloway K, Houtsma C, Kennedy R, Paine CM, Ramchand R, Simonetti J, Walsh A, Wright-Kelly E. Firearm Suicide Prevention in the U.S. Military: Recommendations From a National Summit. Mil Med. 2022 Dec 6. [Epub ahead of print] PubMed PMID: 36472362
Stanley IH, Marx BP, Fina BA, Young-McCaughan S, Tyler HC, Sloan DM, Blankenship AE, Dondanville KA, Walker JL, Boffa JW, Bryan CJ, Brown LA, Straud CL, Mintz J, Abdallah CG, Back SE, Blount TH, DeBeer BB, Flanagan J, Foa EB, Fox PT, Fredman SJ, Krystal J, McDevitt-Murphy ME, McGeary DD, Pruiksma KE, Resick PA, Roache JD, Shiroma P, Taylor DJ, Wachen JS, Kaplan AM, López-Roca AL, Nicholson KL, Schobitz RP, Schrader CC, Sharrieff AFM, Yarvis JS, Litz B, Keane TM, Peterson AL, For the STRONG STAR Consortium and the Consortium to Alleviate PTSD. Psychometric properties of the Self-Injurious Thoughts and Behaviors Interview-Short Form (SITBI-SF) among U.S. active duty military service members and veterans. Assessment.
Stanley IH, Tock JL, Boffa JW, Hom MA, Joiner TE. Psychometric Properties of the PTSD Checklist for DSM-5 (PCL-5) anchored to one's own suicide attempt. Psychol. Trauma.
Practice Locations
UCHealth Emergency Care - Anschutz Medical Campus (Hospital-based)
12505 E. 16th Ave
Aurora
, CO
80045
720-848-9111
Public Speaking
Yes
Suicide Prevention; PTSD; Military Mental Health; First Responder Mental Health
General Information
Graduate Schools
:
MS, Florida State University (2015)
PhD, Florida State University (2020)
Undergraduate Schools
:
BA, University of Rochester (NY) (2012)
Fellowships
:
National Center for PTSD, VA Boston Healthcare System, Psychology (2021)
Boston University School of Medicine, Psychology (2021)
Languages
:
English
Department
:
Emergency Medicine