Jeanne Sullivan, MD
Instructor, Ob/Gyn-Community Medicine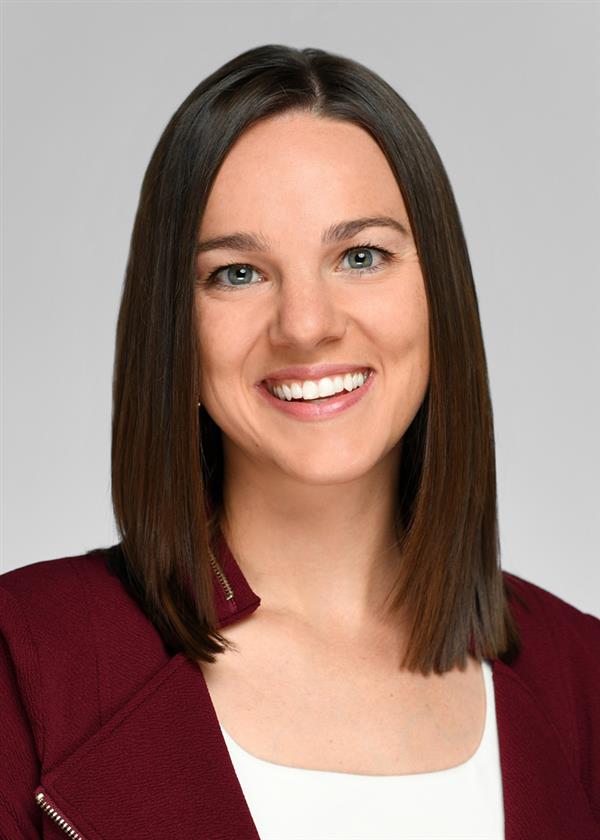 Medical School
:
MD, Geisinger Commonwealth School of Medicine
Undergraduate School
:
BS, University of Pittsburgh (PA)
Residency
:
University of Colorado, Chief Resident, Obstetrics and Gynecology
Department
:
Ob/Gyn-Community Medicine
Publications
Sullivan J, Rockhill K, Larrea N, Fabbri S. The prevalence of blood product transfusion after the implementation of a postpartum hemorrhage bundle: a retrospective cohort at a single safety net academic institution. Am J Obstet Gynecol MFM. 2022 Sep;4(5):100662. PubMed PMID: 35577315
Practice Locations
UCHealth Women's Care Clinic - Anschutz Medical Campus
1635 Aurora Ct
Anschutz Outpatient Pavilion, 3rd Fl
Aurora
, CO
80045
720-848-1060
CU Medicine Obstetrics and Gynecology - East Denver
4500 E 9th Avenue
Suite 200S
Denver
, CO
80220
303-399-0055
Hospital Affiliation
University of Colorado Hospital
Clinical Interests
Dr. Sullivan is committed to the education of future physicians and of course OB-GYNs. She is passionate about the patient-centered birth experience, postpartum care, minimally invasive gynecologic surgery including robotic surgery, and family planning.

Care Philosophy
"I fell in love with obstetrics and gynecology while learning from a private practice OB-GYN in medical school," says Dr. Sullivan. "I have always thrived in the operating room, however once I saw the impact that an OB-GYN can have in the life of a woman, I was hooked. I enjoy helping women navigate the intricacies involved in the many transitions of life including puberty, childbearing and menopause. I believe in healing through humor and that going to the gynecologist does not have to be a horrible experience! I aim to make sure each woman feels safe, in control and heard. Every woman is different, and I look forward to helping each person to reach their best quality of life." Dr. Jeanne Sullivan is from Pittsburgh, Pennsylvania, and obtained her bachelor's degree in chemistry and bioscience at the University of Pittsburgh. After two years of research in Pittsburgh and North Carolina, she returned to Pennsylvania to obtain her degree of medicine at Geisinger Commonwealth School of Medicine. She matched (the main system that assigns a resident to a hospital) at her top choice residency at the University of Colorado OB-GYN residency program and has found her home in Colorado. While in residency, Dr. Sullivan demonstrated her commitment to teaching as an education chief and won several awards including Excellence in Medical Student Teaching and Denver Health's Chief Resident of the Year.


General Information
Medical Schools
:
MD, Geisinger Commonwealth School of Medicine (0001)
Undergraduate Schools
:
BS, University of Pittsburgh (PA) (0001)
Residency Programs
:
University of Colorado, Chief Resident, Obstetrics and Gynecology (0001)
Department
:
Ob/Gyn-Community Medicine