Andrea Bonetto, PhD
Visiting Associate Professor, Pathology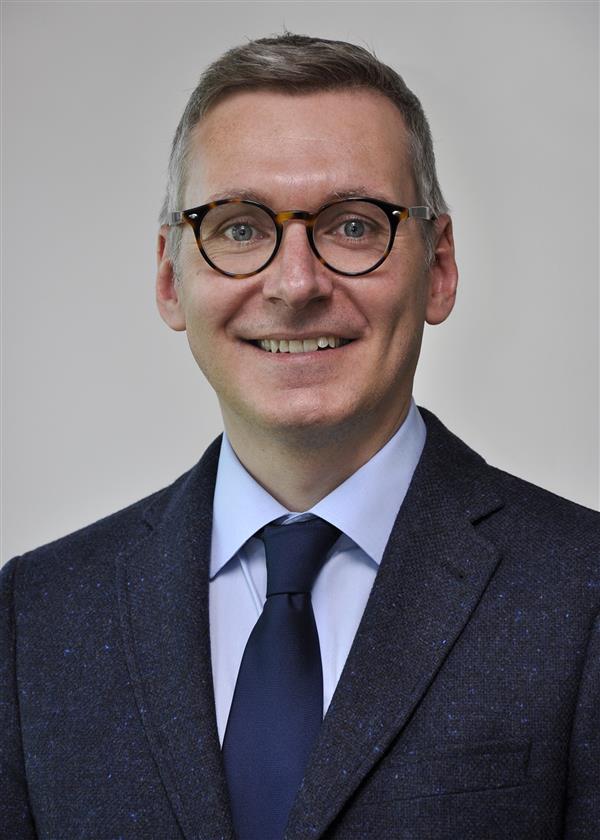 Download CV
Graduate Schools
:
MSc, University of Torino, Italy (2004)
PhD, University of Torino, Italy (2008)
Fellowships
:
University of Miami Miller School of Medicine , Postdoctoral Fellowship - Cancer Cachexia (2010)
Thomas Jefferson University Program, Postdoctoral Fellowship - Cancer Cachexia (2011)
University of Genova, Italy, Postdoctoral Fellowship - Muscular Dystrophy (2009)
Languages
:
English, Italian, French
Department
:
Pathology
Professional Titles
Associate Professor of Pathology
Recognition & Awards
Research Scholar, American Cancer Society (2018)
Research Scholar, Showalter Research Trust (2018)
Excellence in Research - Next Generation Cancer Cachexia Researcher, Cancer Cachexia Society (2018)
Research Scholar, The V Foundation for Cancer Research (2017)
Research Interests
I completed my MSc in Industrial Biotechnology and my PhD in Experimental Pathology at University of Torino, Italy, investigating the causes responsible for the development of cachexia, a severe complication of cancer, responsible for up to 30% of all cancer deaths. During my postdoctoral training at University of Miami and Thomas Jefferson University, I worked on unraveling the mechanisms of muscle wasting in the occurrence of cancer, with particular focus on the role of the pro-inflammatory IL-6/STAT3 signaling pathway. After joining Indiana University for my first faculty appointment, I contributed to develop new models for the study of cachexia in ovarian and colorectal cancer. My main research interest was focused on understanding the effects of chemotherapy in muscle and bone, as well as on the whole-body energy metabolism, with the goal of identifying therapeutic strategies aimed at reducing the side toxicity of anticancer treatments. Currently, I am an Associate Professor in the Department of Pathology at University of Colorado Anschutz Medical Campus and am interested in investigating the liver-bone-muscle interactions in colorectal cancer. Indeed, we have identified factors secreted by the liver that play a critical role in causing muscle and bone dysfunctions in subjects affected with colorectal cancer. Since 2006, I have authored over 60 publications and more than 100 communications/presentations to national and international meetings. My laboratory has been continuously funded by grants from V Foundation for Cancer Research, American Cancer Society and NIH/NIAMS.
Publications
Huot JR, Pin F, Chatterjee R, Bonetto A. PGC1a overexpression preserves muscle mass and function in cisplatin-induced cachexia. J Cachexia Sarcopenia Muscle. 2022 Oct;13(5):2480-2491. PubMed PMID: 35903870
Pin F, Jones AJ, Huot JR, Narasimhan A, Zimmers TA, Bonewald LF, Bonetto A. RANKL Blockade Reduces Cachexia and Bone Loss Induced by Non-Metastatic Ovarian Cancer in Mice. J Bone Miner Res. 2022 Mar;37(3):381-396. PubMed PMID: 34904285
Essex AL, Huot JR, Deosthale P, Wagner A, Figueras J, Davis A, Damrath J, Pin F, Wallace J, Bonetto A, Plotkin LI. Triggering Receptor Expressed on Myeloid Cells 2 (TREM2) R47H Variant Causes Distinct Age- and Sex-Dependent Musculoskeletal Alterations in Mice. J Bone Miner Res. 2022 Jul;37(7):1366-1381. PubMed PMID: 35575023
Jones AJ, Davis KP, Novinger LJ, Bonetto A, Mantravadi AV, Sim MW, Yesensky JA, Moore MG. Postoperative consequences of cancer cachexia after head and neck free flap reconstruction. Head Neck. 2022 Jul;44(7):1665-1677. PubMed PMID: 35488469
Huot JR, Pin F, Bonetto A. Erratum: Muscle weakness caused by cancer and chemotherapy is associated with loss of motor unit connectivity. Am J Cancer Res. 2022;12(3):1435. PubMed PMID: 35411220
Public Speaking
Yes
I have presented at scientific conferences at national and international level, as well as at advocacy events supported by the American Cancer Society to increase the awareness of cachexia among researchers, clinicians and cancer survivors.
General Information
Graduate Schools
:
MSc, University of Torino, Italy (2004)
PhD, University of Torino, Italy (2008)
Fellowships
:
University of Miami Miller School of Medicine , Postdoctoral Fellowship - Cancer Cachexia (2010)
Thomas Jefferson University Program, Postdoctoral Fellowship - Cancer Cachexia (2011)
University of Genova, Italy, Postdoctoral Fellowship - Muscular Dystrophy (2009)
Download CV
Languages
:
English, Italian, French
Department
:
Pathology