Jonathan Finnoff, DO, FACSM
Clinical Professor, Physical Medicine & Rehabilitation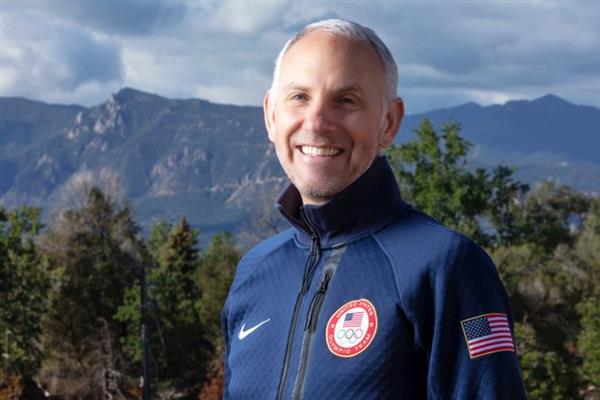 Download CV
Medical School
:
DO, University of New England College of Osteopathic Medicine (1995)
Undergraduate School
:
BA, University of Colorado - Boulder (CO) (1991)
Residency
:
University of Utah Medical Center Program, Chief Resident, Physical Medicine and Rehabilitation (1999)
Fellowships
:
College of Medicine, Mayo Clinic (Rochester) Program, Sports Medicine (2000)
Department
:
Physical Medicine & Rehabilitation
Professional Titles
Chief Medical Officer, United States Olympic and Paralympic Committee
Recognition & Awards
CEO Recognition Award, USA Track and Field (2021)
Awarded for outstanding service to USA Track and Field.
PASSOR Legacy Award, American Academy of Physical Medicine and Rehabilitation (2021)
Recognizes an individual in mid career that has advanced musculoskeletal physiatry through clinical care, education, service or scholarship (research).
J. Leland Sosman Award, United States Ski and Snowboard Association (2021)
Awarded in recognition of exemplary service to the United States Ski and Snowboard Association
Course of the Year Award for the 8th Annual Comprehensive Sports Medicine Update and Board Review Course, Mayo Clinic School of Continuous Professional Development (2020)
Awarded to the best Mayo Clinic course for the given year.
Most Valuable Section Editor, Current Sports Medicine Reports (2019)
Awarded by the Editor in Chief of CSMR to the best Section Editor.
Publications
Kuwabara AM, Tenforde AS, Finnoff JT, Fredericson M. Iron deficiency in athletes: A narrative review. PM R. 2022 May;14(5):620-642. PubMed PMID: 35100494
Johnson SE, Finnoff JT, Amrami KK, Jelsing EJ. Radiological Prevalence of Popliteal Artery Entrapment in Individuals With Anterior Leg Compartment Chronic Exertional Compartment Syndrome. Clin J Sport Med. 2022 Mar 1;32(2):e160-e164. PubMed PMID: 32941383
Hall MM, Allen GM, Allison S, Craig J, DeAngelis JP, Delzell PB, Finnoff JT, Frank RM, Gupta A, Hoffman D, Jacobson JA, Narouze S, Nazarian L, Onishi K, Ray JW, Sconfienza LM, Smith J, Tagliafico A. Recommended musculoskeletal and sports ultrasound terminology: a Delphi-based consensus statement. Br J Sports Med. 2022 Mar;56(6):310-319. PubMed PMID: 35110328
Shapiro SA, Finnoff JT, Awan TM, Borg-Stein JP, Harmon KG, Herman DC, Malanga G, Master Z, Mautner K. Highlights from the American Medical Society for Sports Medicine position statement on responsible use of regenerative medicine and orthobiologics in sports medicine. Br J Sports Med. 2022 Feb;56(3):121-122. PubMed PMID: 34719428
Hall MM, Bernhardt D, Finnoff JT, Hoffman D, Hrubes M, Mautner K, Rao A, Ray JW, Smith J, Waterbrook A. American Medical Society for Sports Medicine sports ultrasound curriculum for sports medicine fellowships. Br J Sports Med. 2022 Feb;56(3):127-137. PubMed PMID: 33967025
Specialty Information
Specialties
Sports Medicine, Board Certification
Clinical Interests
My clinical interests include the non-operative management of musculoskeletal conditions, advanced diagnostic and interventional ultrasound procedures, regenerative medicine, and the evaluation and management of exertional leg pain in athletes.

Care Philosophy
As Chief Medical Officer of the US Olympic and Paralympic Committee and Clinical Professor of Physical Medicine and Rehabilitation at University of Colorado, I strive to provide world-class, comprehensive sports medicine care to athletes of all ages and abilities.


Personal Interests
I am a native Coloradan. I have a wife, daughter, two dogs (Newfoundland and Bernese Mountain Dog) and a cat. I enjoy skiing, mountain biking, trail running, rock climbing, kayaking, backpacking, etc. If it is a Colorado outdoor activity, I probably do it and love it.
Volunteer Activities
I volunteer to cover sports medicine events and the community and elite levels.
Public Speaking
Yes
I enjoy giving presentations on sports medicine topics, medical coverage of elite sports events (e.g., Olympic and Paralympic Games), and leadership.
General Information
Medical Schools
:
DO, University of New England College of Osteopathic Medicine (1995)
Undergraduate Schools
:
BA, University of Colorado - Boulder (CO) (1991)
Residency Programs
:
University of Utah Medical Center Program, Chief Resident, Physical Medicine and Rehabilitation (1999)
Fellowships
:
College of Medicine, Mayo Clinic (Rochester) Program, Sports Medicine (2000)
Download CV
Department
:
Physical Medicine & Rehabilitation