Michelle Lalinde, MSN, BSN
Instructor, Psychiatry-ARTS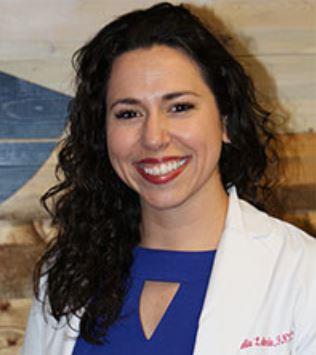 Graduate School
:
MSN, Columbia University (2012)
Undergraduate Schools
:
BS, Colorado State University (CO) (2007)
BSN, Columbia University (2009)
Languages
:
English
Department
:
Psychiatry-ARTS
Publications
Claunch K, Lalinde M, Westmoreland B. Integrating Care for Pregnant and Postpartum Women in Medication-Assisted Treatment Programs. Poster session presented at: The Power of Collaboration. American Association of Opioid Dependence Annual Meeting. 2022 Oct 30-Nov 3; Baltimore, MD.
Specialty Information
Specialties
Family Nurse Practitioner, Board Certification (2012)
Conditions & Treatments
Substance Abuse
Substance Abuse - Alcoholism
Substance Abuse - Drug Abuse
Substance Abuse - Smoking Cessation
General Information
Graduate Schools
:
MSN, Columbia University (2012)
Undergraduate Schools
:
BS, Colorado State University (CO) (2007)
BSN, Columbia University (2009)
Languages
:
English
Department
:
Psychiatry-ARTS