Sandra Spencer, MD
Visiting Associate Professor, Pediatrics-Emergency Medicine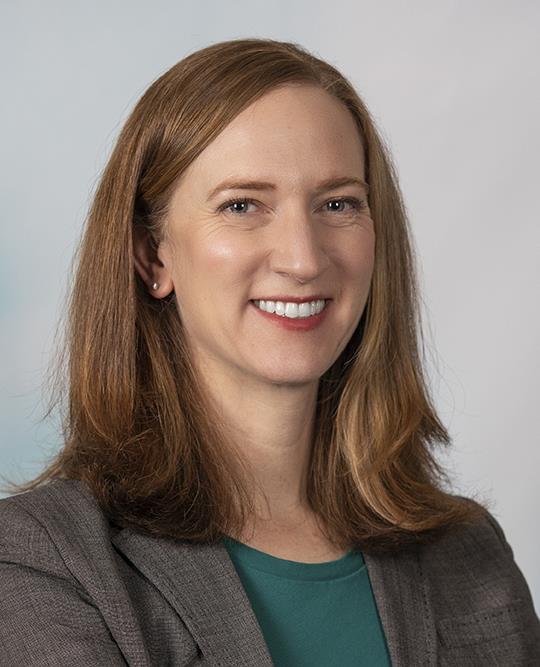 Medical School
:
MD, Ohio State University College of Medicine (2006)
Undergraduate School
:
BS, Boston College (MA) (2000)
Internship
:
Nationwide Children's Hospital/Ohio State University Program (2007)
Residency
:
Nationwide Children's Hospital/Ohio State University Program, Pediatrics (2009)
Fellowships
:
Nationwide Children's Hospital/Ohio State University Program, Pediatric Emergency Medicine (2012)
Languages
:
English
Department
:
Pediatrics-Emergency Medicine
Research Interests
My recent projects include improving patient flow in the emergency department, improving headache care for children presenting to the pediatric emergency department, and streamlining care for patients presenting with focal neurologic deficit's.
Teaching
Associate Professor (2022)
School of Medicine, Pediatrics
Publications
Spencer SP, Lauden S, Wilson S, Philip A, Kasick R, Mahan JD, Fernandes AK. Meeting the challenge of teaching bioethics: a successful residency curricula utilizing Team-Based Learning. Ann Med. 2022 Dec;54(1):359-368. PubMed PMID: 35114873
Jamieson N, Akande M, Karsies T, Smith RM, Kline D, Spencer SP. Respiratory Pathogen Detection in Pediatric Patients Intubated for Presumed Infection. Pediatr Emerg Care. 2022 Jan 1;38(1):e398-e403. PubMed PMID: 33201137
Dunn M, Savoie K, Erdem G, Dykes MW, Buckingham D, Spencer S, Besner G, Kenney B. Quality improvement methodology can reduce hospitalisation for abscess management. Emerg Med J. 2022 Jan 11. [Epub ahead of print] PubMed PMID: 35017188
Thackeray JD, Crichton KG, McPherson P, Izsak E, Vavul-Roediger L, Kim G, Spencer S, Baker C, Eismann EA, Shapiro RA. Identification of Initial and Subsequent Injury in Young Infants: Opportunities for Quality Improvement in the Evaluation of Child Abuse. Pediatr Emerg Care. 2022 Jun 1;38(6):e1279-e1284. PubMed PMID: 35504033
Gable CJ, Spencer SP, Middelberg LK, Scherzer DJ, Suer M, Casavant MJ. Pediatric exploratory ingestions involving novel pill pack packaging. Am J Emerg Med. 2022 Mar;53:282.e1-282.e3. PubMed PMID: 34538528
Specialty Information
Specialties
Pediatrics, Board Certification (2009)
Pediatric Emergency Medicine, Board Certification (2013)
Conditions & Treatments
Clinical Interests
I'm interested in all aspects of emergency Pediatric care, but specifically take interest in trauma and sudden neurologic changes..

Care Philosophy
I believe all children and their care givers deserve high quality, efficient, and respectful care when they present to the emergency department.


Personal Interests
In my spare time, I enjoy spending time outside with family, reading good books, and watching movies.
Public Speaking
Yes
I recently spoke about using reliability science to elevate quality improvement projects.
General Information
Medical Schools
:
MD, Ohio State University College of Medicine (2006)
Undergraduate Schools
:
BS, Boston College (MA) (2000)
Internships
:
Nationwide Children's Hospital/Ohio State University Program (2007)
Residency Programs
:
Nationwide Children's Hospital/Ohio State University Program, Pediatrics (2009)
Fellowships
:
Nationwide Children's Hospital/Ohio State University Program, Pediatric Emergency Medicine (2012)
Languages
:
English
Department
:
Pediatrics-Emergency Medicine