Ben Cloyd, MD, MPH
Assistant Professor, Anesthesiology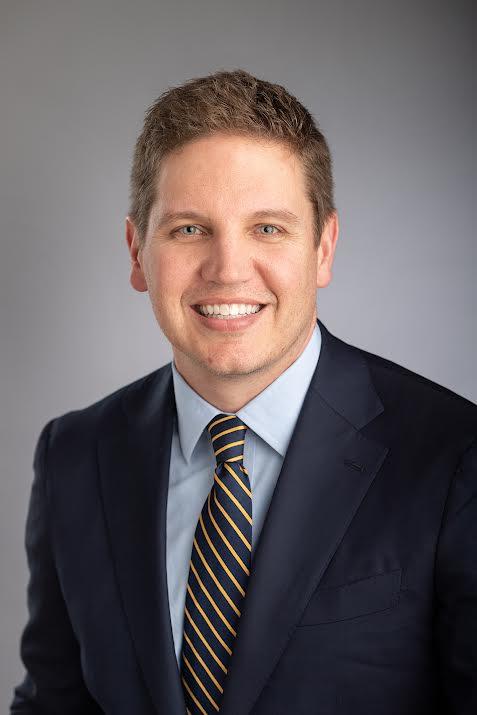 Medical School
:
MD, University of Nebraska College of Medicine (2013)
Graduate School
:
Other, University of Sydney (2012)
Undergraduate School
:
BS, University of California–Santa Barbara (CA) (2007)
Internship
:
Beth Israel Deaconess Medical Center/Harvard Medical School Program (2014)
Residency
:
University of Michigan Hospitals and Health Centers Program, Anesthesiology (2017)
Fellowships
:
University of Michigan Hospitals and Health Centers Program, Pediatric Anesthesiology (2018)
University of Michigan Hospitals and Health Centers Program, Head and Neck Anesthesia & Advanced Airway Management (2019)
Languages
:
English, Spanish
Department
:
Anesthesiology
Recognition & Awards
Resident Humanitarian of the Year, American Society of Anesthesiologists (ASA) (2017)
Research Interests
Anesthetic techniques for head & neck surgery, difficult airway management outcomes, and continuing education in anesthesia.
Publications
Schechtman SA, Shah N, Cloyd BH, Tremper KK, Healy DW. The high flow topicalization technique for awake tracheal intubation. J Clin Anesth. 2022 Jun;78:110665. PubMed PMID: 35091374
Cloyd BH, Leis AM, Healy DW Schechtman SA, Tremper KK, Healy DW, Teig MK. A Retrospective Observational Study of Airway Management Features Resulting in Difficult Airway Letters at a Single Center.. J Clin Anesth. 2022 (in press)
Kamyszek, RW, Schechtman, SA, Peoples, EE, Jewell, E, Grenda, DR, Healy, DW, Shah, NJ, Cloyd, BH "Outcomes Following Standardization of Airway Management Protocols Outside of The Operating Room?" Anesthesiology Annual Meeting, October 2022
Lackey T, Cloyd BH, Fink D. Evolving trends in airway management for laryngeal stenosis. Operative Techniques in Otolaryngology: Head and Neck Surgery. 2022 (In press)
Healy DW, Cloyd BH, Straker T, Brenner MJ, Damrose EJ, Spector ME, Saxena A, Atkins JH, Ramamurthi RJ, Mehta A, Aziz MF, Cattano D, Levine AI, Schechtman SA, Cavallone LF, Abdelmalak BB. Expert Consensus Statement on the Perioperative Management of Adult Patients Undergoing Head and Neck Surgery and Free Tissue Reconstruction From the Society for Head and Neck Anesthesia. Anesth Analg. 2021 Jul 1;133(1):274-283. PubMed PMID: 34127591
Practice Locations
Hospital Affiliation
University of Colorado Hospital
Specialty Information
Specialties
Anesthesiology, Board Certification
Clinical Interests
My main clinical interests include anesthesia for head & neck surgery, difficult and emergent airway management, trauma anesthesia, and communication & teamwork in the perioperative period.

Care Philosophy
I strive to care for every patient like I would a member of my own family, and I work together with the patient and their surgical team to develop the best and safest anesthetic for the given procedure.


Personal Interests
In my spare time I enjoy spending time with my family and our two dogs, skiing, and exploring this beautiful state.
Volunteer Activities
Since medical school I have been deeply involved in global health, working with multiple organizations to collaborate with developing health systems to improve healthcare education and access to safe anesthetic around the world.
Public Speaking
Yes
General Information
Medical Schools
:
MD, University of Nebraska College of Medicine (2013)
Graduate Schools
:
Other, University of Sydney (2012)
Undergraduate Schools
:
BS, University of California–Santa Barbara (CA) (2007)
Internships
:
Beth Israel Deaconess Medical Center/Harvard Medical School Program (2014)
Residency Programs
:
University of Michigan Hospitals and Health Centers Program, Anesthesiology (2017)
Fellowships
:
University of Michigan Hospitals and Health Centers Program, Pediatric Anesthesiology (2018)
University of Michigan Hospitals and Health Centers Program, Head and Neck Anesthesia & Advanced Airway Management (2019)
Languages
:
English, Spanish
Department
:
Anesthesiology