Henry Chen, PhD
Assistant Professor, Radiology-Radiological Science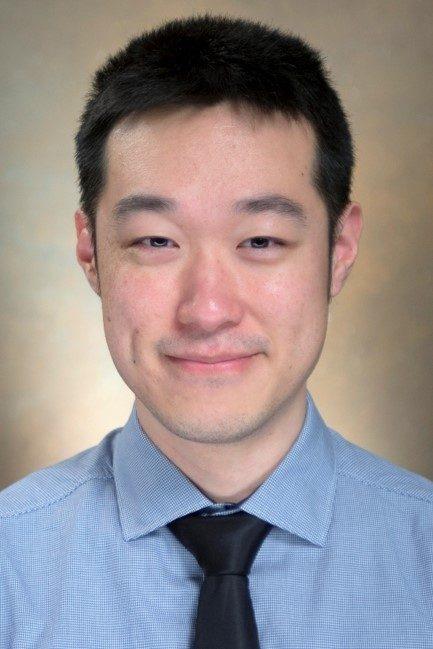 Graduate Schools
:
PhD, University of British Columbia (2016)
MSc, University of Calgary (2009)
Undergraduate School
:
BSc (Hons), University of British Columbia, BC Canada (2006)
Languages
:
English, Mandarin
Department
:
Radiology-Radiological Science
Research Interests
Quality management in medical physics and MRI in neuro-oncology.
Publications
Yeh MY, Chen HS, Hou P, Kumar VA, Johnson JM, Noll KR, Prabhu SS, Ferguson SD, Schomer DF, Peng HH, Liu HL. Cerebrovascular Reactivity Mapping Using Resting-State Functional MRI in Patients With Gliomas. J Magn Reson Imaging. 2022 Dec;56(6):1863-1871. PubMed PMID: 35396789
Chen HS, Jen ML, Hou P, Stafford RJ, Liu HL. A dynamic susceptibility contrast MRI digital reference object for testing software with leakage correction: Effect of background simulation. Med Phys. 2021 Oct;48(10):6051-6059. PubMed PMID: 34293208
Chen HS, Kumar VA, Johnson JM, Chen MM, Noll KR, Hou P, Prabhu SS, Schomer DF, Liu HL. Effect of brain normalization methods on the construction of functional connectomes from resting-state functional MRI in patients with gliomas. Magn Reson Med. 2021 Jul;86(1):487-498. PubMed PMID: 33533052
Sanders JW, Chen HS, Johnson JM, Schomer DF, Jimenez JE, Ma J, Liu HL. Synthetic generation of DSC-MRI-derived relative CBV maps from DCE MRI of brain tumors. Magn Reson Med. 2021 Jan;85(1):469-479. PubMed PMID: 32726488
Noll KR, Chen HS, Wefel JS, Kumar VA, Hou P, Ferguson SD, Rao G, Johnson JM, Schomer DF, Suki D, Prabhu SS, Liu HL. Alterations in Functional Connectomics Associated With Neurocognitive Changes Following Glioma Resection. Neurosurgery. 2021 Feb 16;88(3):544-551. PubMed PMID: 33080024
Practice Locations
Hospital Affiliation
University of Colorado Hospital
Children's Hospital Colorado
Specialty Information
Specialties
Diagnostic Medical Physics, Board Certification (2022)
Personal Interests
In my spare time, I enjoy everything motorcycle.


General Information
Graduate Schools
:
PhD, University of British Columbia (2016)
MSc, University of Calgary (2009)
Undergraduate Schools
:
BSc (Hons), University of British Columbia, BC Canada (2006)
Languages
:
English, Mandarin
Department
:
Radiology-Radiological Science