Benjamin Click, MD
Assistant Professor, Medicine-Gastroenterology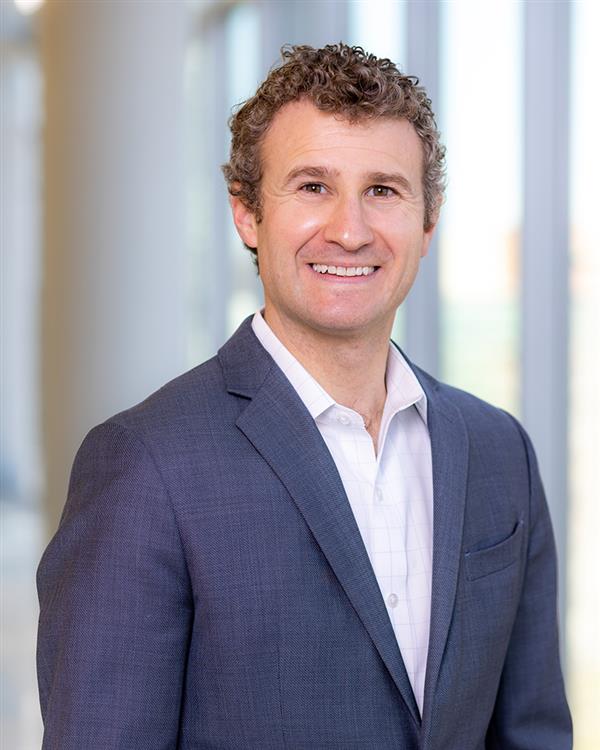 Medical School
:
MD, University of Virginia School of Medicine (2012)
Graduate School
:
MS, University of Pittsburgh (2018)
Undergraduate School
:
BA, University of Virginia (VA) (2007)
Residency
:
UPMC Medical Education (Presbyterian Shadyside Hospital) Program, Internal Medicine (2014)
Fellowships
:
UPMC Medical Education (Presbyterian Shadyside Hospital) Program, Gastroenterology (2018)
Languages
:
English
Department
:
Medicine-Gastroenterology
Professional Titles
Assistant Professor of Medicine
Research Interests
My research interests are primarily focused on risk prediction and optimal management strategies for postoperative Crohn's disease.
Teaching
Assistant Professor of Medicine (2022)
School of Medicine, Medicine
Publications
Hollis RH, Smith N, Sapci I, Click B, Regueiro M, Hull TL, Lightner AL. Small Bowel Crohn's Disease Recurrence is Common After Total Proctocolectomy for Crohn's Colitis. Dis Colon Rectum. 2022 Mar 1;65(3):390-398. PubMed PMID: 34759246
Anderson A, Cherfane C, Click B, Ramos-Rivers C, Koutroubakis IE, Hashash JG, Babichenko D, Tang G, Dunn M, Barrie A, Proksell S, Dueker J, Johnston E, Schwartz M, Binion DG. Monocytosis Is a Biomarker of Severity in Inflammatory Bowel Disease: Analysis of a 6-Year Prospective Natural History Registry. Inflamm Bowel Dis. 2022 Jan 5;28(1):70-78. PubMed PMID: 33693659
Garg R, Mohammed A, Singh A, Regueiro M, Click B. Trends and Outcomes of Acute Diverticulitis in Inflammatory Bowel Disease: A Propensity-matched National Study. Inflamm Bowel Dis. 2022 Jan 5;28(1):48-53. PubMed PMID: 33528011
Faisal MS, Burke CA, Liska D, Lightner AL, Leach B, O'Malley M, LaGuardia L, Click B, Achkar JP, Kalady M, Church JM, Mankaney G. Association of cancer with comorbid inflammatory conditions and treatment in patients with Lynch syndrome. World J Clin Oncol. 2022 Jan 24;13(1):49-61. PubMed PMID: 35116232
El Ouali S, Baker ME, Lyu R, Fletcher JG, Bruining DH, Holubar SD, Click B, Qazi T, Cohen BL, Rieder F. Validation of stricture length, duration and obstructive symptoms as predictors for intervention in ileal stricturing Crohn's disease. United European Gastroenterol J. 2022 Nov;10(9):958-972. PubMed PMID: 36479841
Specialty Information
Specialties
Gastroenterology, Board Certification (2018, 2018)
Internal Medicine, Board Certification (2015, 2015)
Conditions & Treatments
Digestive System - Inflammatory Bowel Disease (IBD): Crohn's disease, ulcerative colitis, microscopic colitis
Digestive System
Clinical Interests
My many clinical interests include difficult to treat inflammatory bowel disease, the coordinated medical-surgical management of complex Crohn's disease and ulcerative colitis, colon cancer prevention and surveillance in IBD, and hospitalized patients with severe ulcerative colitis.

Care Philosophy
I strive to provide patient-centered, high-quality care for my patients. I believe in treating each person with an individualized, multidisciplinary approach seeking to address the many challenges that individuals with inflammatory bowel disease face.


Personal Interests
In my spare time, I enjoy hiking, running, snowboarding, and home improvement projects.
Public Speaking
Yes
Patient and provider education on inflammatory bowel disease including research advances.
General Information
Medical Schools
:
MD, University of Virginia School of Medicine (2012)
Graduate Schools
:
MS, University of Pittsburgh (2018)
Undergraduate Schools
:
BA, University of Virginia (VA) (2007)
Residency Programs
:
UPMC Medical Education (Presbyterian Shadyside Hospital) Program, Internal Medicine (2014)
Fellowships
:
UPMC Medical Education (Presbyterian Shadyside Hospital) Program, Gastroenterology (2018)
Languages
:
English
Department
:
Medicine-Gastroenterology