Lisa Umphrey, MD
Assistant Professor, Pediatrics-Pediatric Hospital Medicine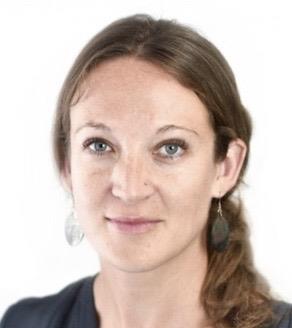 Medical School
:
MD, University of Colorado Denver Health Sciences Center (2007)
Undergraduate School
:
BA, University of Colorado - Boulder (CO) (2003)
Residency
:
University of Wisconsin (Madison) Program, Pediatrics (2010)
Languages
:
English, French
Department
:
Pediatrics-Pediatric Hospital Medicine
Publications
Umphrey L, Lenhard N, Lam SK, Hayward NE, Hecht S, Agrawal P, Chambliss A, Evert J, Haq H, Lauden SM, Paasi G, Schleicher M, McHenry MS. Virtual global health in graduate medical education: a systematic review. Int J Med Educ. 2022 Aug 31;13:230-248. PubMed PMID: 36057978
Umphrey L, Paasi G, Windsor W, Abongo G, Evert J, Haq H, Keating EM, Lam SK, McHenry MS, Ndila C, Nwobu C, Rule A, Tam RP, Olson D, Olupot-Olupot P. Perceived roles, benefits and barriers of virtual global health partnership initiatives: a cross-sectional exploratory study. Glob Health Res Policy. 2022 Apr 28;7(1):11. PubMed PMID: 35478077
Miller KK, Rule ARL, Bensman R, Butteris S, Houser L, Kaeppler C, Lauden SM, Pitt MB, St Clair NE, Van Ganderen K, Cobb C. The Immigrant Partnership and Advocacy Curricular Kit: A Comprehensive Train-the-Trainer Curriculum in Immigrant and Refugee Health. Am J Trop Med Hyg. 2022 Feb 7. [Epub ahead of print] PubMed PMID: 35130482
McHenry MS, Tam RP, Nafiseh AA, Etling MA, Barnes AE, Rule ARL, Crouse HL, Haq H, Morris LE, Murray BL, Umphrey LA, Keating EM. Global Health Partnerships During the COVID-19 Pandemic: Perspectives and Insights from International Partners. Am J Trop Med Hyg. 2021 Jun 28;105(2):407-412. PubMed PMID: 34181576
Specialty Information
Specialties
Pediatrics, Board Certification
Clinical Interests
Global health, addressing health inequity

Care Philosophy
I want to care for kids the way I would want my own children cared for.


General Information
Medical Schools
:
MD, University of Colorado Denver Health Sciences Center (2007)
Undergraduate Schools
:
BA, University of Colorado - Boulder (CO) (2003)
Residency Programs
:
University of Wisconsin (Madison) Program, Pediatrics (2010)
Languages
:
English, French
Department
:
Pediatrics-Pediatric Hospital Medicine