Catherine Spaulding, MD
Assistant Professor, Medicine-Internal Medicine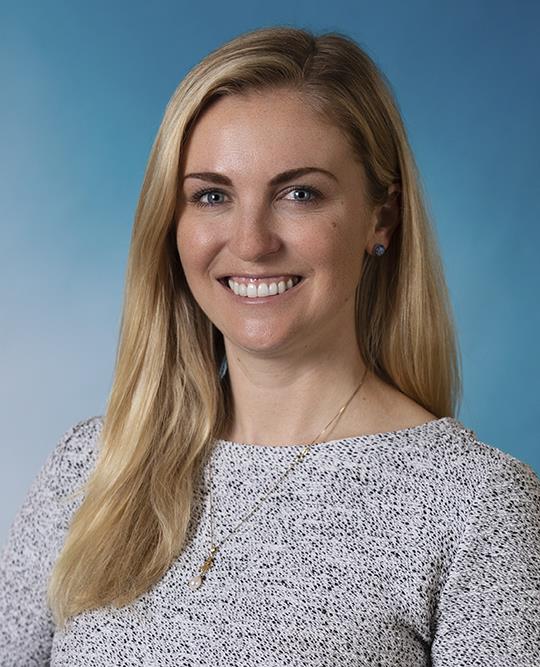 Medical School
:
MD, Georgetown University School of Medicine (2014)
Undergraduate School
:
BA, Vanderbilt University (TN) (2010)
Residency
:
Georgetown University Hospital Program, Chief Resident, Internal Medicine - Pediatrics (2018)
Languages
:
English
Department
:
Medicine-Internal Medicine
Recognition & Awards
Scholarship in Teaching Award, Case Western Reserve University (2019)
The Edward Tsou, MD Medical Humanities Award, Georgetown University (2018)
"For embodying compassion, empathy and depth of feeling in the delivery of care to patients and in interactions with others"
Helen H. Glaser Student Essay Award, Alpha Omega Alpha (2013)
With front cover publication of the submitted article, "Dennett's Echo," in The Pharos.
Teaching
Assistant Professor (2021)
School of Medicine, Medicine
Publications
Spaulding, C. "The Importance of Paid Parental Leave for Medical Trainees." AAP Journals Blog. 2 Mar 2022.
M. Meyer, E. Kono, K. Sundaram, C. Spaulding "A Case of Neuroinvasive West Nile Virus in Boulder, CO." Presented at the Colorado ACP Meeting May 2022.
Spaulding, C. "Paid Parental Leave is Long Overdue." KevinMD.com. May 6, 2021
Spaulding, C. "A Clinical Practice Literature Review of Pediatric UTIs" AAP Journals Blog. 21 Jan 2021.
Spaulding, C. "Even More Reason to Get Kids Outside." AAP Journals Blog. 30 Sept 2021
Specialty Information
Specialties
Pediatrics, Board Certification (2018)
Internal Medicine, Board Certification (2018)
Conditions & Treatments
Women's Health
Primary Care
Transgender Health
Child and Teen Health
Symptoms and Manifestations
Wellness and Prevention
Mental Health and Behavior
Infections
Stress Management
Bones, Joints and Muscles
Clinical Interests
My clinical interests include preventative health care, nutrition, diabetes management, women's health, transition from pediatric to adult medicine, transgender medicine, complex disease management and global health.

Care Philosophy
My goal is to develop long lasting and open relationships with patients and families so we can work together on both preventative and immediate health care needs. I strive to honor every patient's wishes and to provide the highest quality of care so they can live their life to the fullest.


General Information
Medical Schools
:
MD, Georgetown University School of Medicine (2014)
Undergraduate Schools
:
BA, Vanderbilt University (TN) (2010)
Residency Programs
:
Georgetown University Hospital Program, Chief Resident, Internal Medicine - Pediatrics (2018)
Languages
:
English
Department
:
Medicine-Internal Medicine