Matthew Brush, PhD
Assistant Research Professor, Biomedical Informatics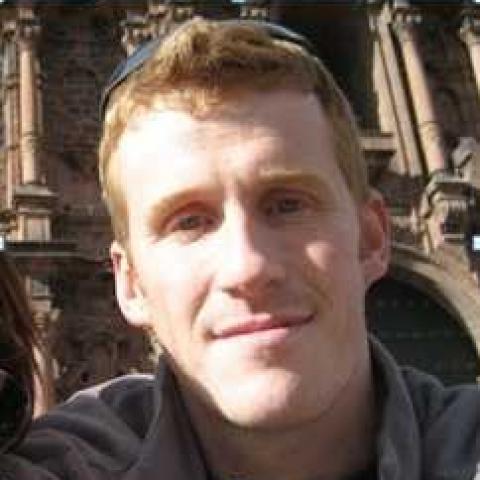 Graduate School
:
PhD, Duke University (2005)
Undergraduate School
:
BS, University of Notre Dame (IN) (2000)
Department
: Biomedical Informatics
Publications
Rehm HL, Page AJH, Smith L, Adams JB, Alterovitz G, Babb LJ, Barkley MP, Baudis M, Beauvais MJS, Beck T, Beckmann JS, Beltran S, Bernick D, Bernier A, Bonfield JK, Boughtwood TF, Bourque G, Bowers SR, Brookes AJ, Brudno M, Brush MH, Bujold D, Burdett T, Buske OJ, Cabili MN, Cameron DL, Carroll RJ, Casas-Silva E, Chakravarty D, Chaudhari BP, Chen SH, Cherry JM, Chung J, Cline M, Clissold HL, Cook-Deegan RM, Courtot M, Cunningham F, Cupak M, Davies RM, Denisko D, Doerr MJ, Dolman LI, Dove ES, Dursi LJ, Dyke SOM, Eddy JA, Eilbeck K, Ellrott KP, Fairley S, Fakhro KA, Firth HV, Fitzsimons MS, Fiume M, Flicek P, Fore IM, Freeberg MA, Freimuth RR, Fromont LA, Fuerth J, Gaff CL, Gan W, Ghanaim EM, Glazer D, Green RC, Griffith M, Griffith OL, Grossman RL, Groza T, Auvil JMG, Guigó R, Gupta D, Haendel MA, Hamosh A, Hansen DP, Hart RK, Hartley DM, Haussler D, Hendricks-Sturrup RM, Ho CWL, Hobb AE, Hoffman MM, Hofmann OM, Holub P, Hsu JS, Hubaux JP, Hunt SE, Husami A, Jacobsen JO, Jamuar SS, Janes EL, Jeanson F, Jené A, Johns AL, Joly Y, Jones SJM, Kanitz A, Kato K, Keane TM, Kekesi-Lafrance K, Kelleher J, Kerry G, Khor SS, Knoppers BM, Konopko MA, Kosaki K, Kuba M, Lawson J, Leinonen R, Li S, Lin MF, Linden M, Liu X, Udara Liyanage I, Lopez J, Lucassen AM, Lukowski M, Mann AL, Marshall J, Mattioni M, Metke-Jimenez A, Middleton A, Milne RJ, Molnár-Gábor F, Mulder N, Munoz-Torres MC, Nag R, Nakagawa H, Nasir J, Navarro A, Nelson TH, Niewielska A, Nisselle A, Niu J, Nyrönen TH, O'Connor BD, Oesterle S, Ogishima S, Wang VO, Paglione LAD, Palumbo E, Parkinson HE, Philippakis AA, Pizarro AD, Prlic A, Rambla J, Rendon A, Rider RA, Robinson PN, Rodarmer KW, Rodriguez LL, Rubin AF, Rueda M, Rushton GA, Ryan RS, Saunders GI, Schuilenburg H, Schwede T, Scollen S, Senf A, Sheffield NC, Skantharajah N, Smith AV, Sofia HJ, Spalding D, Spurdle AB, Stark Z, Stein LD, Suematsu M, Tan P, Tedds JA, Thomson AA, Thorogood A, Tickle TL, Tokunaga K, Törnroos J, Torrents D, Upchurch S, Valencia ... GA4GH: International policies and standards for data sharing across genomic research and healthcare. Cell Genom. 2021 Nov 10;1(2). PubMed PMID: 35072136
Lawson J, Cabili MN, Kerry G, Boughtwood T, Thorogood A, Alper P, Bowers SR, Boyles RR, Brookes AJ, Brush M, Burdett T, Clissold H, Donnelly S, Dyke SOM, Freeberg MA, Haendel MA, Hata C, Holub P, Jeanson F, Jene A, Kawashima M, Kawashima S, Konopko M, Kyomugisha I, Li H, Linden M, Rodriguez LL, Morita M, Mulder N, Muller J, Nagaie S, Nasir J, Ogishima S, Ota Wang V, Paglione LD, Pandya RN, Parkinson H, Philippakis AA, Prasser F, Rambla J, Reinold K, Rushton GA, Saltzman A, Saunders G, Sofia HJ, Spalding JD, Swertz MA, Tulchinsky I, van Enckevort EJ, Varma S, Voisin C, Yamamoto N, Yamasaki C, Zass L, Guidry Auvil JM, Nyrönen TH, Courtot M. The Data Use Ontology to streamline responsible access to human biomedical datasets. Cell Genom. 2021 Nov 10;1(2):None. PubMed PMID: 34820659
Vita R, Zheng J, Jackson R, Dooley D, Overton JA, Miller MA, Berrios DC, Scheuermann RH, He Y, McGinty HK, Brochhausen M, Lin AY, Jain SB, Chibucos MC, Judkins J, Giglio MG, Feng IY, Burns G, Brush MH, Peters B, Stoeckert CJ Jr. Standardization of assay representation in the Ontology for Biomedical Investigations. Database (Oxford). 2021 Jul 9;2021. PubMed PMID: 34244718
Wagner AH, Babb L, Alterovitz G, Baudis M, Brush M, Cameron DL, Cline M, Griffith M, Griffith OL, Hunt SE, Kreda D. The GA4GH Variation Representation Specification: A computational framework for variation representation and federated identification. Cell Genomics. 2021 Nov 10;1(2):100027.
Matentzoglu N, Balhoff JP, Bello SM, Bizon C, Brush M, Callahan TJ, Chute CG, Duncan WD, Evelo CT, Gabriel D, Graybeal J. A Simple Standard for Sharing Ontological Mappings (SSSOM). arXiv preprint arXiv:2112.07051. 2021 Dec 13.
General Information
Graduate Schools
:
PhD, Duke University (2005)
Undergraduate Schools
:
BS, University of Notre Dame (IN) (2000)
Department
: Biomedical Informatics