Matthew Belton, MD
Assistant Professor, Orthopedics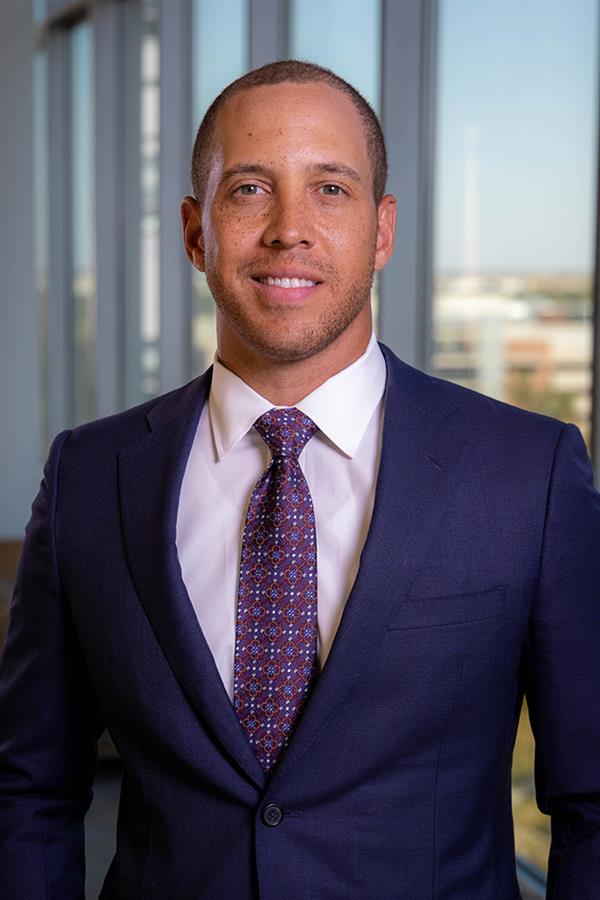 Medical School
:
MD, University of Texas Medical School at Houston (2015)
Undergraduate School
:
BS, University of Notre Dame (IN) (2008)
Residency
:
University of Colorado (University Hospital) Program, Chief Resident, Orthopedics (2020)
Fellowships
:
University of Utah Medical Center Program, Hand Surgery (2021)
Department
:
Orthopedics
Professional Titles
Assistant Professor- Orthopedic Hand Surgery
Publications
Murphy-Zane MS, Carry PM, Salton RL, Hadley Miller N, Holmes K, Freeman T, Belton M, Kohuth B, Burke D, Georgopoulos G. Application of Accepted Use Criteria for the Treatment of Developmental Dysplasia of the Hip Decreases the Number of Infants Treated With a Pavlik Harness. J Pediatr Orthop. 2023 Feb 1;43(2):e138-e143. doi: 10.1097/BPO.0000000000002295. Epub 2022 Nov 15. PMID: 36376269.
Belton M, Kelley N, Baldini T, Steward J, Alfonso N. Diagnosis of traumatic shoulder arthrotomies using saline load test with intra-articular pressure monitoring. Eur J Orthop Surg Traumatol. 2022 Oct 21. doi: 10.1007/s00590-022-03404-x. PMID: 36269430.
Salton RL, Carry P, Freeman T, Holmes K, Miller NH, Kohuth B, Burke D, Belton M, Murphy-Zane MS, Georgopoulos G. Twelve-week standard of care protocol longer than median time to normalization among IIc hips treated with Pavlik harness. J Pediatr Orthop B. 2022 Jul 1;31(4):313-318. doi: 10.1097/BPB.0000000000000946. Epub 2022 Jan 31. PMID: 35102060.
Belton, MD., Randall, D., Yoo, M., Presson., A., Wang, A., Kazmers, N. "Patient Satisfaction with Orthopaedic Surgery Virtual Clinic Encounters: Analysis of Factors that Impact the Press Ganey Surgery". American Society for Surgery of the Hand Annual Meeting. Poster Presentation. San Francisco, August 2021.
Chavarria, J., Belton, M., Ouyang, D., Kleck, CJ. Acute paraspinal compartment syndrome following non-spinal orthopedic surgery. Orthopedics Today. December 2021.
Specialty Information
Specialties
Hand Surgery, Board Certification
Clinical Interests
Dr. Belton specializes in musculoskeletal conditions affecting the hand, wrist, forearm and elbow including peripheral nerve injuries and microvascular surgery. He treats a variety of upper extremity conditions including carpal tunnel syndrome, cubital tunnel syndrome, trigger finger, Dupuytren's disease, fractures, dislocations, nerve and tendon lacerations, arthritis of the fingers/hand/wrist/elbow, and many other common surgical and non-surgical problems

Care Philosophy
I believe great patient care starts with listening to patients, establishing personalized goals, and utilizing evidence-based medicine to inform the shared decision-making process. My goal is to provide high quality care and treatments where patients feel supported, informed, and confident regarding their future


General Information
Medical Schools
:
MD, University of Texas Medical School at Houston (2015)
Undergraduate Schools
:
BS, University of Notre Dame (IN) (2008)
Residency Programs
:
University of Colorado (University Hospital) Program, Chief Resident, Orthopedics (2020)
Fellowships
:
University of Utah Medical Center Program, Hand Surgery (2021)
Department
:
Orthopedics