Anne Thessen, PhD
Visiting Associate Professor, Biomedical Informatics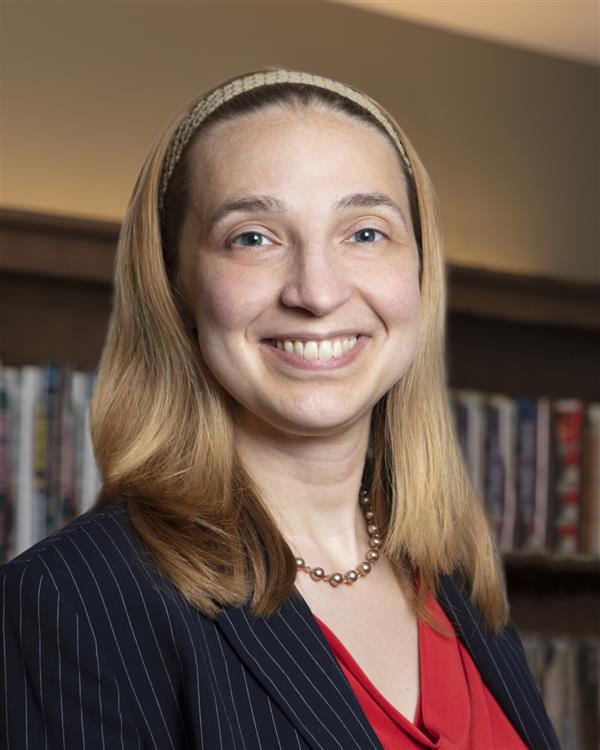 Download CV
Graduate School
:
PhD, University of Maryland College Park (2007)
Undergraduate School
:
BS, Nicholls State University (LA) (2001)
Department
: Biomedical Informatics
Professional Titles
Visiting Associate Professor
Research Interests
Linking phenomes, genomes, and exposomes using semantic technology.
Publications
Unni DR, Moxon SAT, Bada M, Brush M, Bruskiewich R, Caufield JH, Clemons PA, Dancik V, Dumontier M, Fecho K, Glusman G, Hadlock JJ, Harris NL, Joshi A, Putman T, Qin G, Ramsey SA, Shefchek KA, Solbrig H, Soman K, Thessen AE, Haendel MA, Bizon C, Mungall CJ. Biolink Model: A universal schema for knowledge graphs in clinical, biomedical, and translational science. Clin Transl Sci. 2022 Aug;15(8):1848-1855. PubMed PMID: 36125173
Matentzoglu N, Balhoff JP, Bello SM, Bizon C, Brush M, Callahan TJ, Chute CG, Duncan WD, Evelo CT, Gabriel D, Graybeal J, Gray A, Gyori BM, Haendel M, Harmse H, Harris NL, Harrow I, Hegde HB, Hoyt AL, Hoyt CT, Jiao D, Jiménez-Ruiz E, Jupp S, Kim H, Koehler S, Liener T, Long Q, Malone J, McLaughlin JA, McMurry JA, Moxon S, Munoz-Torres MC, Osumi-Sutherland D, Overton JA, Peters B, Putman T, Queralt-Rosinach N, Shefchek K, Solbrig H, Thessen A, Tudorache T, Vasilevsky N, Wagner AH, Mungall CJ. A Simple Standard for Sharing Ontological Mappings (SSSOM). Database (Oxford). 2022 May 25;2022. PubMed PMID: 35616100
Fecho K, Thessen AE, Baranzini SE, Bizon C, Hadlock JJ, Huang S, Roper RT, Southall N, Ta C, Watkins PB, Williams MD, Xu H, Byrd W, Dancík V, Duby MP, Dumontier M, Glusman G, Harris NL, Hinderer EW, Hyde G, Johs A, Su AI, Qin G, Zhu Q. Progress toward a universal biomedical data translator. Clin Transl Sci. 2022 May 25;15(8):1838-47. [Epub ahead of print] PubMed PMID: 35611543
Thessen AE, Marvel S, Achenbach JC, Fischer S, Haendel MA, Hayward K, Klüver N, Könemann S, Legradi J, Lein P, Leong C, Mylroie JE, Padilla S, Perone D, Planchart A, Prieto RM, Muriana A, Quevedo C, Reif D, Ryan K, Stinckens E, Truong L, Vergauwen L, Vom Berg C, Wilbanks M, Yaghoobi B, Hamm J. Implementation of Zebrafish Ontologies for Toxicology Screening. Front Toxicol. 2022;4:817999. PubMed PMID: 35387429
Thessen, A. E., D. Mozzherin, D. P. Shorthouse, D. J. Patterson (2022) Improving the discoverability of biodiversity data using the Global Names Finder. Biodiversity Information Science and Standards 6:e90026. https://doi.org/10.3897/biss.6.90026
Personal Interests
My personal interests include animal rescue, crafting, reading non-fiction, and fitness.
Volunteer Activities
I am on the Board of Directors for The Cat Connection (thecatconnection.org), a cat rescue organization that recently opened a new shelter.
Public Speaking
Yes
I have recently spoken about my research in conference settings and I have given talks promoting proper pet care to the general public.
General Information
Graduate Schools
:
PhD, University of Maryland College Park (2007)
Undergraduate Schools
:
BS, Nicholls State University (LA) (2001)
Download CV
Department
: Biomedical Informatics